Considering The Opinion Of Others
No matter how right you might look in your own eyes, it does not rule off the fact that you can be very wrong in someone else's opinion. The is the reason you do not have to hold on to a particular opinion blindly without giving considerations to other people's opinion.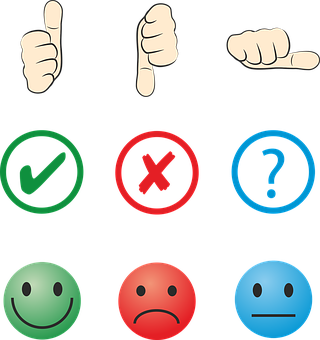 Image from Pixabay
You should also realize the fact that you are not omniscient and you do no have an infinite and absolute wisdom of all things and in all things. Something might appear as "9" to you - obviously, you are not wrong, but it does not negate that fact that it can appear as "6" to the person facing you. So do not be too quick to give a negative flag to people's opinion.
The truth is; because someone has a different or conflicting opinion from yours does not make them your enemy - even friends can disagree and also agree to disagree in some things. Do not let your self ego place you in a point where you think that your own opinion is the most righteous.
What if after following blindly to a particular opinion and you turn out to be wrong, how will you undo what you have done while following blindly to the opinion? Sometimes, the barrier to acquiring new knowledge could be your own opinion. You might just need to let some opinions go and leave your mind open to acquire new knowledge. Always have it in mind that we, as mortals, are very limited both in wisdom and in abilities - so do not let your opportunity to acquire new knowledge be robbed by your opinions.
Someone might be younger than you or even less educated that you, but this does not automatically make their opinion inferior to yours. Having a right opinion is without recourse to age, neither is it a function of your academic status - do no look down on people's opinion.
When someone presents an opinion to you, do not be quick to rule it off, just look at it holistically and you might just pick a few things from it. Even if the opinion does not entirely appeal to you, you can still tailor it to suit your needs or it might be potentially useful in the future. Remember, we need each other's input to make it.
Thanks for reading
Peace on y'all