In life, everyone has some kind of aim. Wanting to have something, may it be wealth, fame or glory, they desire it. But desiring it is not enough. One must follow their aim in order to obtain it. Only wishful thinking will not get them anywhere, it's what they do to obtain their wish that counts.
According to Mario Andretti,
"Desire is the key to motivation, but it's the determination and commitment to an unrelenting pursuit of your goal -- a commitment to excellence -- that will enable you to attain the success you seek."
Desire without Motivation is Useless:
A man cannot obtain anything by only dreaming about the things he wants. The first step he takes is the longest stride, afterwards if he keeps putting his abilities to the test then he is sure to obtain the things he desires and even more, it is only a matter of constant effort and time and he is sure to succeed. People who are all bark and no bite never succeed and even though they may possess dreams and ambition, they cannot obtain them because they do not put the effort in their work, the effort that is to bear fruit ends up drying out.
Some Examples from History:
It is history that bears witness that all the great men in the past were the men who put in effort to make a big influence on their followers. They practically proved that they were capable of doing the things that they spoke about. Thus they obtained their great names and titles by the effort they put in.
It is said that
"Genius is one percent inspiration and ninety-nine percent perspiration".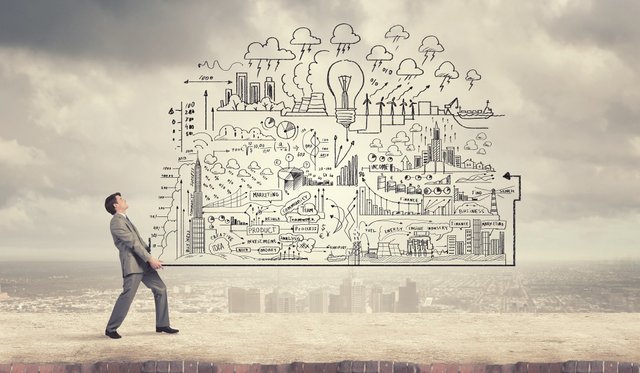 source
The Example of Prophet Muhammad ﷺ:
The greatest example is of the Prophet Muhammad ﷺ, who struggled to spread the light of Islam in the days of ignorance. He (ﷺ) managed to spread the religion vastly due to his (ﷺ) effort. When he (ﷺ) taught the Muslims, he first practically applied it himself then he taught it to his followers. He (ﷺ) proved that before giving advice to anyone else, we must implement on that advice ourselves first in order to convince the people that it could be done.
The Example of Abraham Lincoln:
Another example would be of Abraham Lincoln, who was born to a poor family of carpenters. Lincon worked very hard to obtain greatness. He struggled and had to face many ups and downs before he could obtain success. He played the main role in 'preserving the unity of America during its bloody civil war and absolving slavery'. He brought America to success.
Mix Desire with Hard Work to Bear Sweet Fruit:
Thus it shows that a man who aims to become great must be deserving of his aims. Effort bears fruit. If one were to slack off he would ultimately lose. Even in society today, a hardworking man is preferred over lazy workers as it is widely known that without effort one cannot attain results. In order to achieve ones' goals, one must be ready to give it his all, not losing his will power and 'Keep moving forward'.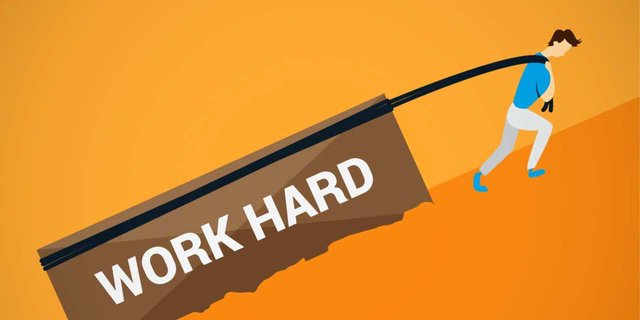 source
There are No Shortcuts in Hard Work:
Only constant effort will help man in life. If there is no toil, then most dreams end up in sorrow. Almost everybody yearns for great things in life, it is human nature, but until or unless they realize that only desiring such things will not help him to obtain these, rather only frequent hard work can help them they cannot achieve any results. Therefore, it is practically useless to dream if one isn't going to give it his all.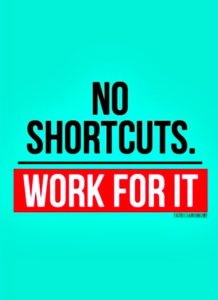 source
To Sum it All Up:
In the end one may desire to obtain the greatness of the great historic men. Wanting as much wealth and pride as those men, but if they do not get up on their feet and work for it then they might as well be unneeded. So one must put in the effort required in order to achieve his goals.
According to Anuj Somaney,
"There are broadly two kinds of people who worry and fear a lot. One who has built the desire more than his need and another who got more than he deserves. And both of them do everything in their power to retain their position".