A MAN WHO DARES TO WASTE ONE HOUR OF TIME HAS NOT DISCOVERED THE VALUE OF LIFE
It is as the famous saying goes, i.e. "Life is short, make it count" . According to this phrase, a man does not have a very long life span to live his life. His time in this world is limited, he can try to escape his fateful death but alas! He cannot run away from it. It is an inevitable part of reality. And one should be ready to accept this reality. If he fails to do so, he starts to waste his time in wishful thinking, till life passes him by and he ends up facing death sooner than he had imagined.
Debasish Mridha had very wisely said:
"You will never truly realize the value of life until you take your very last breath."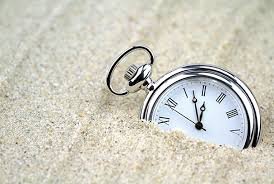 Time a Precious Entity:
Time is a precious, at least for us humans who have such short life spans. It is merely foolish to concern oneself in acts which could end up not being of any use to him later on. If a man decides to spend his life in his luxury and does not wish to work hard to earn a better future for himself then he would not be able to have a peaceful end. He has failed to realized that he has wasted his time and thus in the end when he faces the result or the consequences of his actions, he would wish that he had worked to produce some more fruitful results.
Sunday Adelaja had said:
"To truly be satisfied in life, you must invest your time into doing what you were born to do instead of wasting your time trying to impress a boss or a company doing a job that you were not born for."
Wasting Time a Bad Habit:
Wasting time is a bad habit. But with the innovation in technology, with the rising of the era of virtual reality games and internet and social media, one cannot help but fall into its depths. And before he can even realize his mistakes he becomes a victim of it. His work starts getting delayed, for one gets so lost in such tempting devices that by the time he realizes that he had work to do, he is in a loss of major portion of the day.
Wayne Gerard Trotman had very wisely said:
"Do not delude yourself, tomorrow is not guaranteed; and even if good fortune brings you your tomorrow, there is no guarantee those you love will be a part of it. Do not squander your precious, limited time. Value what love you have in your life - nothing is more valuable. Make it known to those who matter."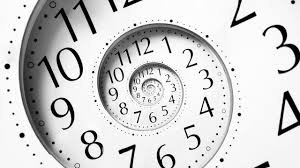 Every Second Counts:
Every minute is important in life, but in the present world man fails to realize this, he ends up in a loss. Wasting even one minute can be deadly. Every minute, rather every second hold significance as around the world after every minute that passes by a man dies, or a new life comes into the world. Life is to be cherished. The value of life cannot be realized until or unless one is at loss. And if one has wasted an hour on social media, talking to people who do not really matter to him, he would come to realize that he is at a loss.
Sunday Adelaja had said that:
"Your time keeps flying away into vanity while you dine with your distractions. Your life keeps diminishing while you waste your time feeding your distractions."
Conclusion:
In the end, one should realize the importance of time and avoid wasting his time on things or people who do not really matter to him and convert it into some work that might provide fruitful to him later on in life. Wasting of time shows a sign of ignorance and thus the impression of a procrastinator is stereotyped on him. He ends up losing things that are precious to him. He fails to seek the value of life.
Don De Lillo had said that:
"The modern meaning of life's end-when does it end? How does it end? How should it end? What is the value of life? How do we measure it?"