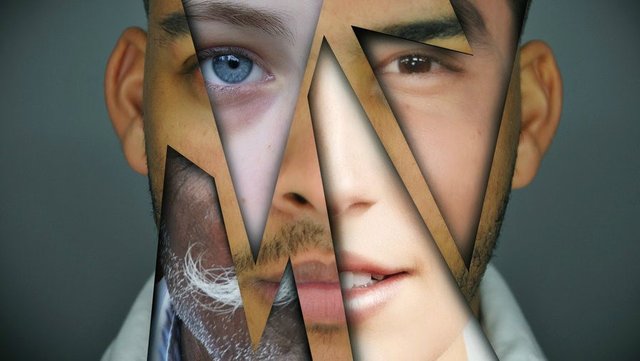 src
Have you ever seen a rainbow up in the sky? The mesmerizing beauty of it does not let us close our eyes even for a second while it is there, right? What do you think makes a rainbow so tempting? The diversity of colors, off course! Had there been just one color or all shades of a single color, it would not have been this catching. It is the blend of 7 colors that makes it so aesthetic. Well, this universe is just like rainbow. All of its beauty exists owing to the different colors of life we see around.
We, inhabitants of this universe, are so lucky to live in a place where we could see numerous shades of life. What precisely makes us so lucky? Let's find out.
1- The true beauty
To me, there is nothing quite as beautiful and special as a group of individuals. Now, if why, I think a group of diverse people is wonderful is hard for you to wrap your head around, think of it like this and hopefully you will understand where I am coming from. Imagine yourself looking at a large flower garden. You spot an individual flower that was the same type, color, shape and size as the rest of the flowers surrounding it in the garden. You won't notice much difference between them, and chances are, you won't be able to greatly appreciate that very flower because it looked the same as all the rest.
Now, imagine another garden, and there, you spot different kinds of flowers. Each very unique and subtle in its own way. All the different colors and contrasts, and you can always find something unique and diverse about each flower.
2- You make yourself unique and there's nothing to be ashamed of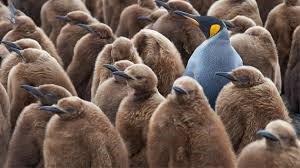 src
You are you. You are special. Your qualities differ from the rest and that's totally fine because you know why? You're awesome. You're different, we're different, and there's nothing wrong in being different. It doesn't matter what religion you follow or what your race is. No one can copy you or try to impersonate you because they don't bear the qualities that you bear. Diversity is the magic. Diversity makes everything cool.
3- Respect beyond what you know and accept what you see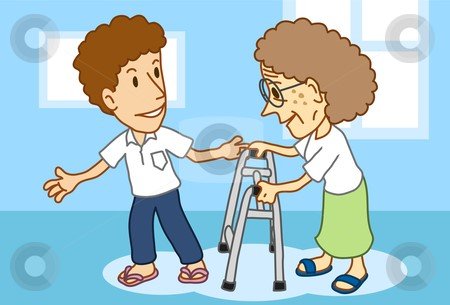 src
We all have different views about things. The way we look at things. It can vary from person to person. You may not understand everyone and that's okay. You just have to respect them and not bash them for what they do or say. People respecting each other's views and opinions. How they are and what they do. You respect them and accept them as who they are. You accept their cultural values if they belong to different cultures.
Everyone is unique in their own way. Do not permit yourself to define a person based upon one stereotype about one aspect of their complex identity.
4- We serve a purpose in this world
Humanity's existence is sustained by our backgrounds and cultures. We live and breathe our lives individually, giving us our purpose. We exist for a reason and our uniqueness is what makes the world colorful all around. Regardless of our differences we stand as one. You and I, one of God's finest masterpieces. Individually unique. When two different minds meet, they paint colorful ideas.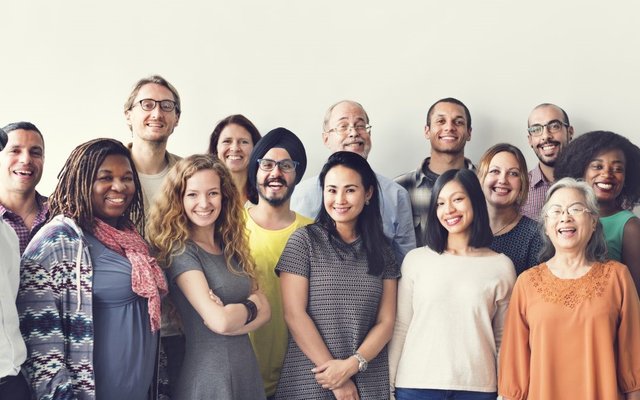 src
5- We must embrace diversity
We must accept and appreciate the richness of differences that exist in our human family, mingle with all types of people, and wage a war against discrimination. Superiority isn't the key to success. You and I are very well aware of that. Give up the thought superior races tackling one another because there is no race that is superior. We stand equal amongst each other in terms of religion and race. But the qualities that every individual bear, including you, are different and we must accept that.
6- Compassion allows us to realize our purpose and role in life
To tackle discrimination, one must be compassionate as discrimination is snatching away all the basic rights, including mine and yours. Compassion allows us to forget our selfish whims and strive to better the lives of the unfortunate. Showing care and providing others with love fills their hearts with peace and purpose. Compassionate behavior will likely eliminate discrimination and the act of kindness would spread peace in the hearts of those whose minds are polluted by prejudice.
. Without diversity, everything would feel bland. The world would become mundane. The nature would lose its meaning. Diversity beautifies what's already there and emphasizes God's magnificence. We all need to accept the fact that we are different and it's okay to be different.