Bullet Journal : track the past, organize the present, and plan for the future
Goals in papers that are lost, to do lists everywhere, ideas in our mind, but we end up always forgetting them. Sounds familiar right ?
I ve been there too so i know how it feels like to have so many thoughts and ideas but not really organized.
It was then that i was introduced to a method called Bullet Journal
What is Bullet Journal ?
The Bullet Journal is a notebook where you can keep track of anything you would like to write down in very organized way, it s meant "to help you track the past, organize the present, and plan for the future."
How can i get started ?
So basically there are Bullet journals that you can buy from Amazon or bullet journal website who are ready for you and you just need to fill them, and of course there the fun way that i personally prefer as it makes me feel very creative and like a baby, plus it's so cheaper because all you are going to need is an empty notebook and a pen
Of course, you can invest in some colorful pens like I did .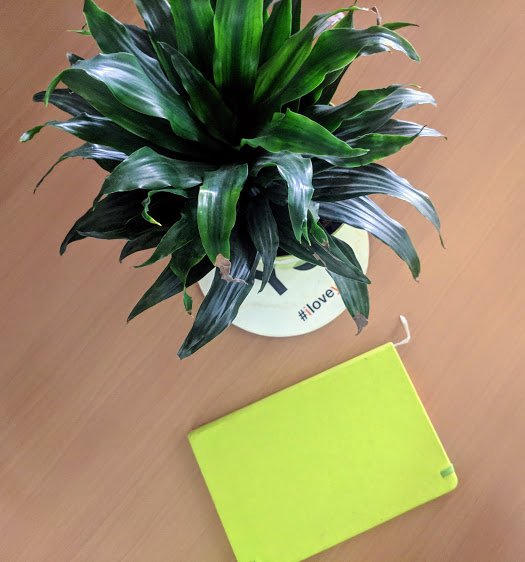 So this is how my own bullet journal look like from the outside, this was my diary when i first was introduced to this idea.So i decided that i will dedicate the first half for bullet journal and the other one for my diary, I thought it s best for me to have one book instead of two.
Steps to create an amazing Bullet Journal
Step 1: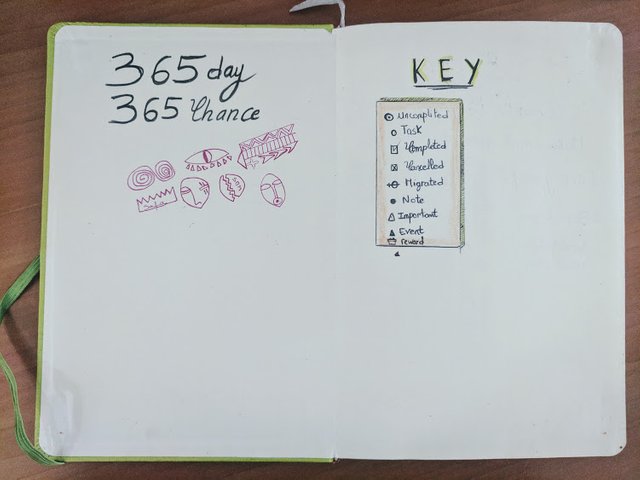 The first pages have some drawings from a very talented colleague on my class, looks cool right ?
The second page has the very first thing you should do is the key, which going to help you define the uncompleted things or the important things...etc and you can choose the keys that you prefer to add or take away
Step 2: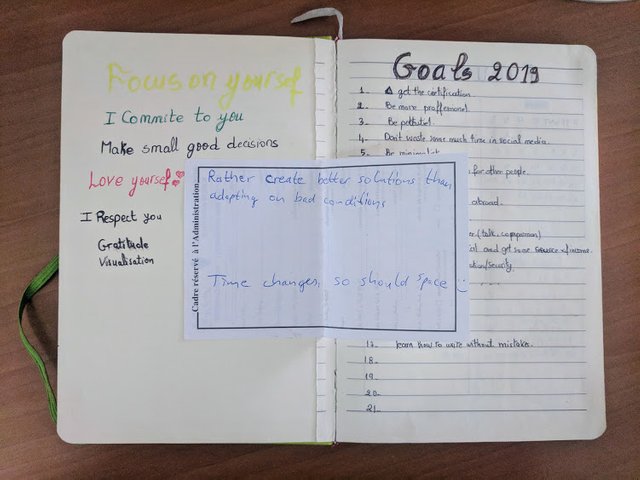 So i wrote this things like a reminder for my self, and i added this paper that my significant other @talaxy wrote with his own hands as advice for me so i will always remember it .
Then the goal of the year, what do you want to achieve in this year, as you can see I mentioned the very important things for me that i want to accomplish for this year 2019.
Step 3: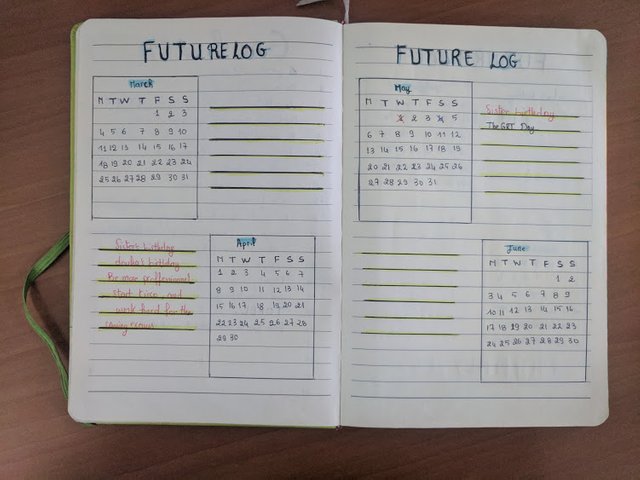 Future log is a sort of calendar where you write all the months of the year and mentioned the important event and things that you need to remember, it's meant to have this over look of the whole months of the year
Step 4: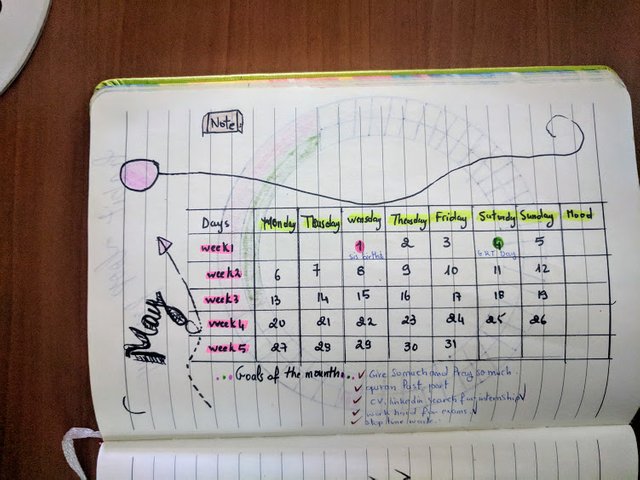 SO this is something that i do every month, where i write all the goals that i need to achieve for each month for example, and a calendar.
Step 5: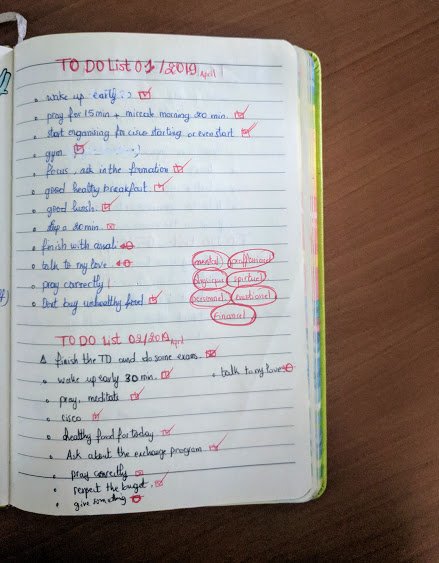 Here comes the daily tasks, each day i write a to do list and at the end of the day i should check them , and put for each task a key .
Step 6: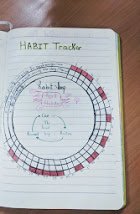 Habit loop, is a habit tracking method I used to track my habits every day
Reminder : we need 21 day to form a new habit
Step 7: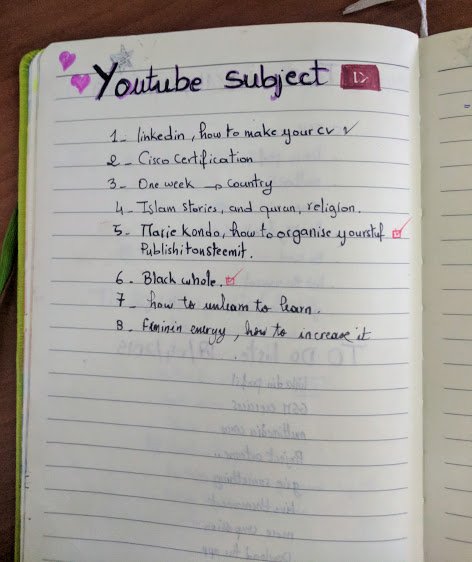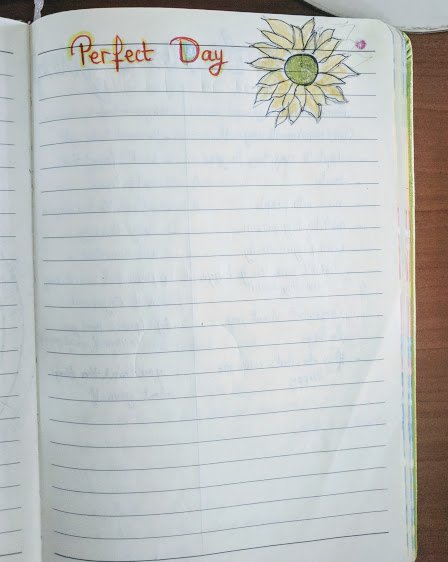 These things are some stuff that interest me, that i want to track or to write down about my self . You can also do the same or different thing based on your own interest Be Creative
Finally, bullet journal is just an inspiration for us to consider gathering our future, present and past into one organized place and also help us to be more organized and creative.
There 's some interesting other ways to do it, like how asky @talaxy does it on Evernote App (let me know down below if you are interested to know more about it).