This is a rather humbling inquiry & share, but fuck it...
I never wanted kids.
That was so crystal clear, that I eventually committed to it with a vasectomy at age 26.
Though, life went on, taking its own turns. Eventually, I ended up following through on a calling to move to Bali, and a few weeks later met the woman who'd become my wife.
The kids piece was always a point of conflict. So much, that we ended up breaking up. Though go figure, an ayahuasca journey shook things up strong - showing me the crossroads between a life lived in fear and one lived in love, and the precise action step to step into the life of love. A week later - after seeing my ex only once in 8 months - I showed up at her work unannounced and proposed.
I did see in that trip that having kids could potentially be one of the highest realizations of a life of love. Though as time has carried on, it's been hella tough living that highest vibration. And while the kids issue was gladly been delayed and avoided, the closer I get to the point where it can't be anymore, the more intimately I've become with just how strong my resistance towards the idea of kids still is. (Like, really strong. Like, I went into what felt like an actual panic attack when my wife brought up the topic seriously last night).
So...
I am aware that my resistance is largely fear-based. And likely, trauma-based as well.
Fear of surrendering complete control of my life. Fear of the loss of freedom to do what I want when I want. Fear of the kids being unhealthy. Fear of being pushed over the edge of insanity at having committed to something I actually didn't want that could potentially turn out as a hell. Fear of the absolute worst of rage, hatred, resentment, and evil in myself coming out. Fear of being entrapped in a situation I can't walk away from without compromising integrity. Etc, etc.
And, I acknowledge that those aren't probably the best motivations to make major life decisions from.
(Back to the crossroads between a life based in fear versus a life lived in love...)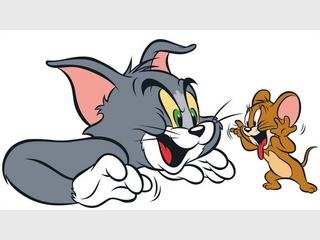 Now, there have been moments where I have seen/felt the potential of kids being something that might actually deliver degrees of soul fulfillment otherwise inaccessible. Where I've acknowledged the worthy reasons it could be worth surrendering to my fears and plunging into the unknown.
Irregardless, the close I come to facing the inevitable decision point, the more paralyzing it feels.
So, I hereby humble myself to request some different perspectives and opinions on the subject - from people who actually have kids themselves.
What makes it/them worth all the sacrifices?
What are the rewards that make it worth dying to the fears?
For all the aspects of parenting that may be incredibly difficult and frustrating, what are the reasons that make it all worthwhile?
How would you articulate the ways children fulfill you and nourish your soul, in spite of the challenges and freedom they required giving up?
For all the times you might be pushed to your limits and wished you hadn't had kids, what about them / the parenting experience makes it worthwhile such that there are still no regrets?
Or, if you did have kids and ended up regretting it, why?
Etc, etc, etc.
Curious about different perspectives on the whole matter to help see beyond the boundaries of my stubborn resistance and fear, and what positive potentials there may be to the whole experience that are still in my blind spots.
All opinions welcome and appreciated... 🙏