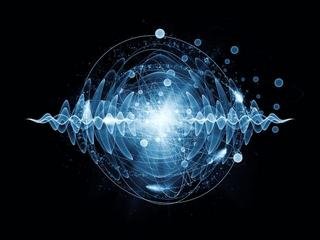 My attention drifted to an odd pattern today, settling into the coffee shop and sitting down to write...
Despite my logical mind often wanting to write on certain topics that come across as professional, productive, and focused, it often seems that the writing that happens to flow on its own is of a much different nature - rambling vents, of sorts, seemingly-scattered reflections on inner conflicts that often appear to obstruct those mind-driven intentions of producing something more "professional."
I kinda don't like it.
Yet, the creative flow is its own beast. And often, there's more hell to be experienced in resisting in than simply surrendering to wherever it wants to go.
I really don't enjoy venting my inner qualms to the world. Yet, I've somehow grown in maturity to recognize that somehow, it's a unique angle I'm positioned to - and one which, upon playing those cards I've been dealt, end up being of service to readers - as evidenced by the abundant feedback expressing appreciation for the reflections provided through my writing, which can at times have a sort of almost-therapeutic value in bringing common psychological dynamics and aspects of the human experience to light for examination and processing/transmutation.
Perhaps its my Chiron in the 10th house at work.
In any case, it still seems a bit odd that I end up fighting this pattern, resisting the natural creative flow, wanting to impose my ideas of how the process should look like upon reality - despite repeated evidence that strategy does not work well. Maybe I am partly crazy, as per the classic saying: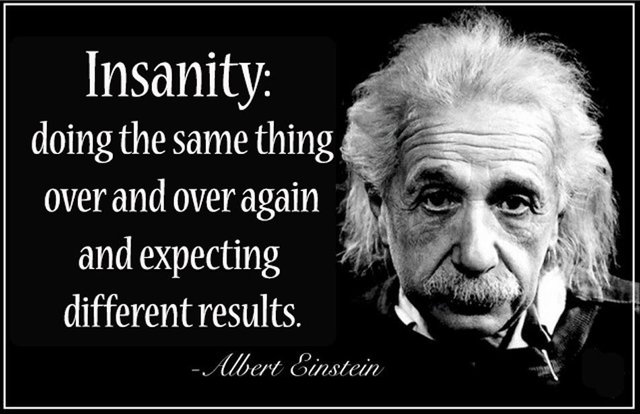 It's weird, how far a person's self-denial can extend. Or maybe, it just takes decades to reconcile the paradoxes of the human experience.
Since I was about 16, I always gravitated to studying (and planning out my own) business (ideas). Also excelling with music talent and aspirations, my early role models were the legendary hip hop moguls the likes of Sean Combs (Puff Daddy) and Russell Simmons (of Def Jam & Phat Farm). I didn't buy into the limited conventional cultural mindset of having to choose one specialized path of employment or business, and had a deep yearning to apply my creative outlets in both worlds of arts/music and business. Though, the bulk of my twenties went into pursuing the business side.
And in all honesty, I wasn't the best at it.
I studied obsessively and mapped out business plans and models with great detail. But, I lacked the entrepreneurial gusto to actually put those plans into action. I lacked the psychological temperament, social capabilities, and patience to build and work effectively within teams on long-term projects. And I lacked the willpower to stick with any single idea - as the flow of new, more exciting ideas kept flowing so fast, that chaining myself down to actually build out and manage something seemed like an incredible, demotivating bore.
I might have had a bit of the entrepreneurial mindset and ambition. But to be honest (with myself), I was definitely more of an artist at heart.
I probably knew that. Though based on action, I probably didn't fully own it.
The result...?
Struggle.
Huge amounts of time "wasted" learning and doing things I wasn't really passionate about, whereas I could have remained more focused in my actual flow, utilizing the creative talents to the fullest - versus trying to fit into in a game I was neither all that keen to play nor naturally-equipped to excel at.
Granted, it wasn't all a waste.
It has become clear after-the-fact, that there indeed was an artistic aspect to the decade-long endeavor of business studies - that all the various things I had been learning were pieces to a far bigger puzzle, dots which I'd eventually begin seeing the connections between. Unbeknownst to me at the time, it turned out I had been subconsciously architecting a work of art that would serve as a foundation for accelerated effectiveness & success in what undertakings are yet to come: a vast neural network.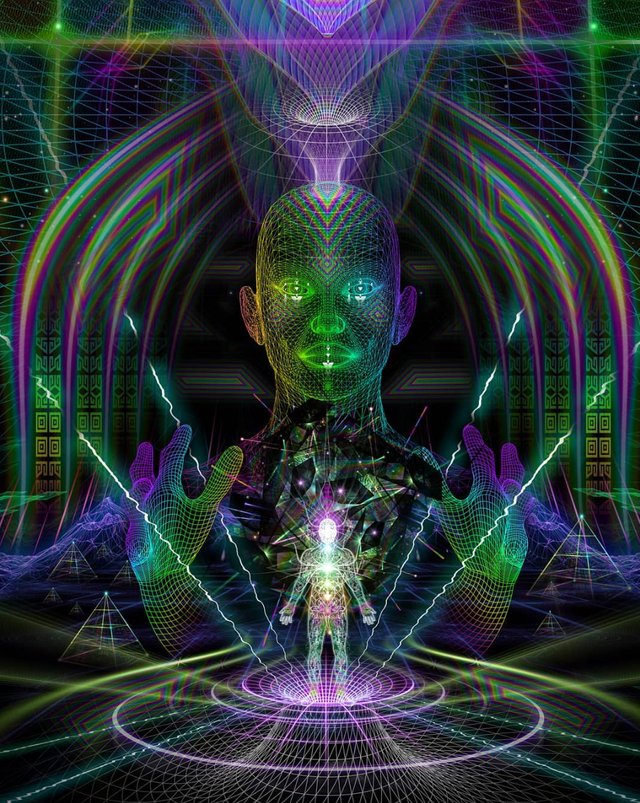 ~ *art credit: Samuel Farrand

Maybe I did know what I was doing all along. (At least a part of me, though subconscious). The farther I've progressed, the more it all makes sense.
Yet, there are still these pesky quirks of the human vehicle which would repeatedly have me forget. And, in between remembering, often run around in circles chasing my tail with silly addictive patterns of handing power over to the faultily-programmed mind for its misdirecting my focus towards trying to be something I'm not and play outdated societal games. (i.e. allocating more time towards business ideas and trying to win approval for being "intelligent" and "ambitious," versus embracing the genius artist flow and running with it).
The point of this story...?
I don't fucking know.
But it's kinda feeling near complete.
Maybe this stuff is just something that needed venting. Maybe I do have some element of "Attention Deficit Disorder," and this was a masterfully-concealed distraction-mechanism to keep myself from exercising the discipline to take action on some of the writings I've been putting off on Tauchain and Earth Dollar.
Or maybe there are some lessons and reflections in here for a number of different readers, which I'll never know - each serving individually in ways perfectly custom-tailored to the moment of self-expansion and collective evolution they're discovered in - codes weaved within to serve the genetic activation of this shared ascension process.
Yeah. That.
Sometimes I wonder whether I've sabotaged all these grand entrepreneurial aspirations with "scattered rambles" and contemplating over such "conflicts," and whether I'm fooling myself by thinking there's actually value by consuming readers' attention with such articulation of my own confusions. The rewards values sure don't seem to reflect well if there is value in them, versus my earlier works here that were focused more towards serving Steemit. Maybe it is delusional to think that what I've earned & kept invested in crypto will eventually provide the financial freedom I've lusted after all these years, which I always saw as the stepping stone to accessing the creative freedom. Perhaps I would be better off quitting my "whining," and get to work building something of tangible value in this emerging blockchain revolution.
Or, is that line of thinking merely another denial of the predominant artist-at-heart, slipping back into outdated patterns of valuing the wrong things by prioritizing money over soul calling to create and serve in unique ways the logical, capitalistic mind will never understand...?
Part of the confusing thing in these new realms & eras: there is no clear-cut black-and-white, yes/no, right/wrong answer. When it comes to reflective questions like these, there are truths in both sides/answers.
And until we cease judgement of either side, opening to embrace the time and place of each perspective, we keep ourselves locked out of access to the full spectrum of Truths that lie in the middle - severing the connections advancing the growth of the neural networks which increase our sensory abilities and capabilities for complex pattern recognition, to the degree of transcendence above perceived conflict - returned back to the complete, clear God-consciousness.
Welcome to quantum.
Activation Complete.