Life...
Not always a smooth and easy ride.
An ceaseless flow of ups, downs, light, dark, positives, negatives... cycles within cycles repeating themselves, spiraling upward and downward depending upon our choices of response.
The highs are always easier to take.
The victories, the pleasures, the periods of blessings, the moments of feeling good... it's easy to understand why these are often our preferred half of life.
The lows, not always so.
Yet, the sun doesn't shine 24/7. (Unless maybe you're in Alaska. And I'd be curious to hear the flat-earthers attempt to explain that one.) Nor does life conform to our desires for constant, pleasant progress.
On our journeys, breakdown is inevitable.
Predictably, what structures we've built - whether internal belief systems adapted from societal & cultural influences and inheretences, friendships & relationships, or businesses - face the tests of time. Often, they fail. Not because they didn't once serve a purpose or our intentions weren't in the right place when we funded them with our life energy. But because their time has passed, their utility exhausted as conditions change, their purpose evolved to break down in order that new structures be grown to support our expansion into new phases of life's unfoldment.
These developmental patterns repeat themselves out through the course of time, in a wide variety of life's domains. Even in the microcosm of writing.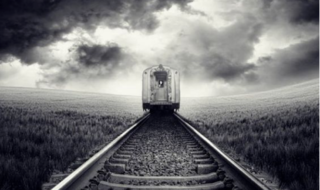 This last week's been a tough one for me, when coming to a matter of keeping up the momentum I've had the past couple months with writing. Despite a three-parter on The Fine Line Between Genius & Insanity and intro to an experiment with Phoenix Tears Cannabis Oil, pumping out content for Steemit has been a struggle lately. And numerous attempts sitting down to work on a major copywriting project... oh my.
"Writer's block."
Few things seem as shitty, in the midst of them.
The backup of energy, unable to be output plus the burning desire to keep productivity levels high... it's a rather wonderful combination to produce frustration. And maybe the Buddhists were right again, with the "attachment is the root of suffering" thing - the frustration impossible without that desire to the idealized outcome of writing flowing fabulously all the time. Nonetheless, the cycles repeat - and sooner or later, every writer must encounter their dark nights of the soul in that "writer's block" space.
This time round, it hasn't been a matter of not having anything to write about. If anything, it's been the opposite: that there is so much to write about. So much, that compressing it down into linear form has been a rather overwhelming feat.
The major project I've been having difficulties with? A 10-page sales letter for an million-dollar executive package for a groundbreaking quantum-neuro-energy-A.I. technology with implications so profound and broad I don't know exactly where to start painting the picture.
Bit-by-bit, a few sentences added here and there. Only to hit obstructions, and loop into feeling everything written so far is shit and doesn't come close to the calibre of what's required.
Ah yes, that infamous writer's block. It's been a while.
Upon consulting with my compadre & chief technology officer, I was instructed to review the four part series I'd pumped out after returning from our week-long mastermind in Vegas:
Not even halfway into the first part, there was some sense of disbelief that this piece of writing had even come through me. Of course, I know it was "my" body banging away on the keyboard and pressing the publish button the day of its birth onto the Steem blockchain. Though it was pretty humbling to take it in - being a damn powerful, masterfully-composed piece of work, if I don't say so myself - while in the midst of this period of creative stagnation.
And, some things became clear while reading it.
Such as: this period of "writer's block" is a call to step up.
That the stagnation I've felt is one of those periods of necessary breakdown.
And perhaps, that this is one of those infallible patterns of life: that we always keeping coming to crossroads at which we are required to step up, or shall manifest the fate of breakdown.
Nothing personal. Just life unfolding flawless according to the universal code governing the energy flows through the fabric of our reality.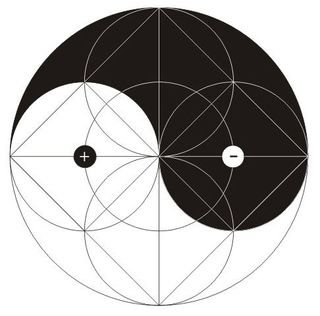 Now...
If we're not pushing our own boundaries and continuing to honor a commitment to continual improvement and increasing the value of what comes through in the form of our writing, then what's the fucking point?
I mean, really.
Here on Steemit, we have a unique opportunity.
24/7, we can post anything on this platform and earn rewards enabling the opt-out from employment slavery. This is kind of a big deal.
And, it's a big responsibility.
In knowing you and dozens others are paying your valuable time and attention to read this, I wanna make sure you get your value's worth. There is enough garbage, fluff, and half-assed shit on the internet, and I don't at all condone contributing to the dumbening down of mankind through the propagation of distorted, immature views and biased beliefs that must be obliterated if our species is to evolve. I value growth. I value innovation. I value constructive expansion of mind, consciousness, and capability to enrich this world we share with that which advances intellect and wisdom. And what I publish, I intend reflect those values.
With such high standards, breakdown is inevitable.
Eventually, the positive charge driving action forward - as felt in the compulsion to consistently produce better-and-better content - needs to be balanced out with the negative, to be slowed down and recalibrated.
Sometimes, the silence of stagnation is needed for in which to reflect upon how direction must be refined.
The processes for writing the last dozen hit articles will not likely be the same for the next dozen. That time has come and past. As new information needs to come out, new perspectives need exploring, new stories need crafting - the entire process needs to upgrade with an increasing adaptability to adjust course for every new article throughout its inception through to dissemination.
This writing isn't about mechanically creating content to fill space. It's about recoding culture.
It's about programming minds to unlock access to new spectrums of what's perceivable and achievable in life.
It's about birthing possibilities with the seeds of future outcomes - inherent in them, the pathways through which information to flow as nourishment where required, to uproot dead weeds of outdated beliefs and sprout the foundations for tomorrow's gardens.
It's about delivering atomic bombs, weaved between words, that shall destruct boundaries of cultural preconceptions that have dulled our senses and abilities through judgement and misconception - and that shall energize the hyper-acceleration of unlocking what awaits on the other side of those inhereted filters.
Yes, words are powerful.
And with every story we post, we exercise the opportunity of how to use them.
Constructively - enriching readers' consciousness, inspiring, and contributing to the harmonious evolution of open-source culture.
Or destructively - reinforcing old patterns, beliefs, distortions, distractions, and wasting readers' time by failing to honor them with the best and highest contributions we can through the gifts offered to their senses.
No bullshit.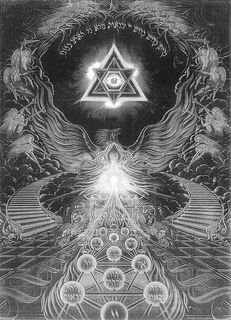 Here we are, writing evolution itself.
And so, the challenging crossroads, we keep coming to at every new stretch of road as they're laid through our authorship.
Breakdown, we must. Otherwise, we're just repeating the past. Living in loops.
And step up, we must. Setting an upward trajectory for the next loop to carry us into the upward spiral rather than the downward.
And perhaps as we stumble and end up in the downward temporarily, that backup of tension - like that in a wound-up or stretched spring - builds with the potency to thrust us even higher which it's time to let go and let the force working through us take its course.
We need the wisdom that can only come through the breakdowns.
And, we need to implement it to step up and out of them.
"Writer's block...." perhaps only this crossroads. The negative charge required to balance the positive, from which to extract the information required to guide us in that next step up in its perfect timing.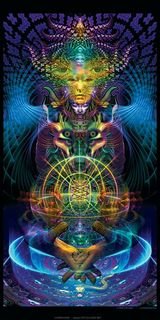 Next time you come to that crossroads, whether in the form of writer's block or any other breakdown in other areas of your life, remember:
*It's your move...