The educational system suppresses our creative brilliance, NASA scientists claim.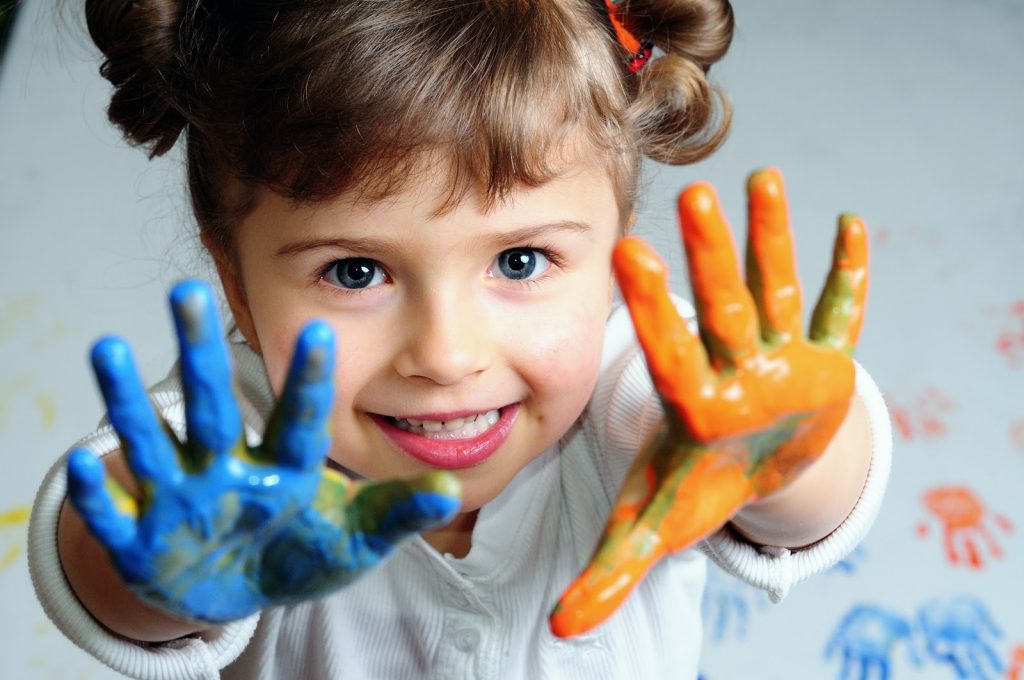 Is our education system dumbing us down? Long suspected,  Dr. George Land, has revealed some interesting results about our creativity, found when 1,600 children aged between 4 and 5 were tested over a period of 10 years.
Dr George Land and Beth Jarman developed a test to determine the creative abilities of NASA's engineers and scientists, that turned out to be highly effective for NASA's purposes. The question emerged – what affects creativity? Is it an innate capability, or learned through our experiences?
The results where fascinating. The percentage of children who fell into the genius category was 98%. The test examined the children's ability to think up different, innovative ideas to problems presented. The study returned to the same children 5 years later (when they were around 10 years old) and found that only 30% of the children still fell in the genius bracket of imagination, and by the time they reached their 15th birthday this percentage fell to 13%. As for adults, it was found that only about 2% of us are in touch with our own creative genius after all the years of indoctrination of the schooling systems. Studies like these have been replicated many times according to Gavin Nascimento.
The implications of the results are that our education system dumbs us down and suppresses our innate creative brilliance. If we look at it historically, the educational institution has been put in place to primarily serve the ruling class, whether we look at Sparta, Germanic Prussia or the modern industrial system of education – they are a means of "legal" mass indoctrination.
Children, due to their imaginative abilities, pose the greatest threat to this system, who if unchecked could bring about a revolution that could undermine the ruling class and their monopoly. In order for the elite to maintain their position, children have to be brainwashed to comply with the system of false scarcity, abuse (of our planet and all its living beings) and unending war. It is also important to understand that those in the ruling class are also victims of this system – so it isn't against them, but with them that these things can be changed as a mass movement.
The good news is that creative genius can only be suppressed – not destroyed. Our inner genius is laying dormant, waiting for us to reawaken it.
Restore your creative genius!
How can we restore our creative brilliance? According to George Land, we can do so by learning to be less judgemental and and more curious. Less criticising, more genuine attempts of understanding. Fear and anxiety are identified as counter-productive – so if you notice yourself being judgemental ask yourself – What do I fear? What am I anxious about? You might find that your judgements hold fear/anxiety.
In order to alleviate our fear, anxiety and mental fatigue there are many steps you can take. Yoga, meditation and physical exercise not only help by reducing anxiety and stress, but also stimulate the formation of new brain cells (neurogenesis). I wrote an article about meditation and its benefits that you can check out here. Diet is also essential in improving mental wellbeing as it produces 90% of serotonin (which assists in controlling our moods).
Lastly, keep questioning. Stay humble and curious. Remember that whatever your view of the world is, it has been wholly or partly the result of one or another form of indoctrination – whether cultural or societal. No matter how much we think we know, we are unaware in one way or another. Life is a journey of learning, so stay open.
Community and what we chose to spend our time with will greatly affect us, as we are sensitive to our external environment. Surround yourself with open-minded, tender-hearted people. Chose to switch off your television set and ignore fear mongering news or any gossip articles. Chose nature over television, singing over watching music videos. Most importantly be conscious of the content that you put into your subconscious – especially those that reinforce mindless stereotypes, shallowness or those inspired by fear/anger. In Gavin Nascimento's words:

"Remember this, and remember it well my friends; this is built on our imaginations. Money has imaginary value. Government has imaginary authority. And we have imaginary limits. If we want to change things, we must start with the imagination."

Acknowledgement: I would like to acknowledge Gavin Nascimento in this article as an inspiration, please visit his work and his social media – where he aims to "build a formidable following of people truly intent on learning and creating positive change".   
Gavin's FB
Gavin's Twitter
Gavin's Instagram
Gavin's YouTube

Please see the TED talk where Dr George Land talks about their findings:


If you are a parent, are you planning on putting your child into school or are you interested in home schooling? Interested to see your opinions!
If you found this article interesting/inspiring please RESTEEM / UPVOTE / COMMENT.