Let me start by saying that this is not how my Sunday should have started.
Being lazy as I was heading toward some coffee place I decided to take a bus instead of walking the 1km or so. I mean, I usually walk but I had a big bag so I though that maybe not today. Upon jumping in, I "forgot" to validate my ticket. Now I say that I "forgot" because I kind of wanted to but decided against. Sunday at noon, who will anyway check your ticket?
Right?
Right?
.
.
Thing is, here you can see the controllers as they are dressed in blue so it's easy to validate when you see them in the station. It's what I usually do when I don't validate cause it's foolproof way to not get a fine. I usually validate though cause I hate people who don't. This time I got distracted and found myself next to one of these ppl....A fine was upon me!
What I hate more than people who don't buy tickets, are people who don't pay the fine, get aggressive, yell, cry, beg, run!. I am one inclined to accept my faith and pay up. Many are not like that and maybe they get away with it a lot anyway. In the national spirit, getting a fine is being a little dumb. You should have said"no".
"But I didn't have a ticket..."
"Ehh, so what?! it happens once! everyone can make mistakes"
"Yeah, and the fine is 20$ not like one million exactly because.." [ cough cough, title of this post which goes towards...:D ]
" No way! Just bribe them with 5$ or whatever.."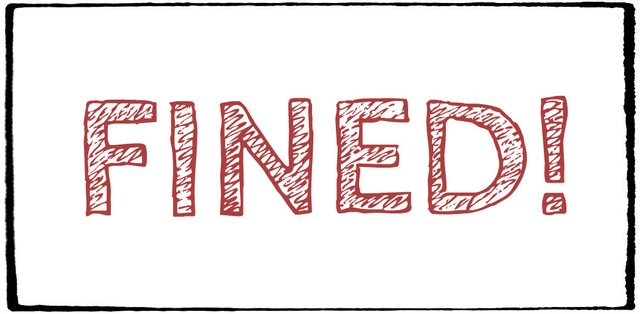 This simply driving me crazy. I said many times that we need more "controllers" and bigger fines if we want the public transporation to work. We need people who don't take a bribe. We need for people to feel the burn of fees..and start buying tickets! Especially when tickets are already pretty cheap around here ( 0.2$ ). What was I if I didn't pay?
A hypocrite. A corrupted slime. A wishy-washy moron.
Nah, no thanks, I won't make an exception for myself and blame the society for its shortcomings. It's like saying FUCK YOU! to myself. I just paid.
It wasn't fun and i'm gonna pass on coffee next week to make up for it. But I felt good about myself a little and I actually respected the guy who fined me as he was pretty honest and ferm but not impolite. Hope to see him again...with a ticket!