Auto suggestion (part-7)
We should seek good work. But we expect better pay instead of not doing good work. If you qualify yourself, you will not lack work.
Unhappy people can never forgive By the power of forgiveness and giving, it is understood that a person is happy or unhappy. We can be better through forgiveness, thinking about the welfare of humanity, benefitting from others, loving others, praying for others, giving donations etc.
Every child has some good aspects. Parents should respect the specialty of the children and help them. So that they can find the field of their favorite work. They can do the same thing that they find most enjoyable!
There are many bad things to entertain in the world. If you want to be successful in life, you have to keep yourself away from them. Everyone should understand what is the difference between 'need' and 'greed'? Everyone should know - what exactly will stop there and when to say 'no more, a lot has been done'.
The winner is that he has the right idea about the opponent's strengths and strategies. They are the smart people who get the sound of breaking down and can repair themselves. The worst aspect is that the eyes do not have eyes despite the eyes. Consciousness is determined without leaving indifference.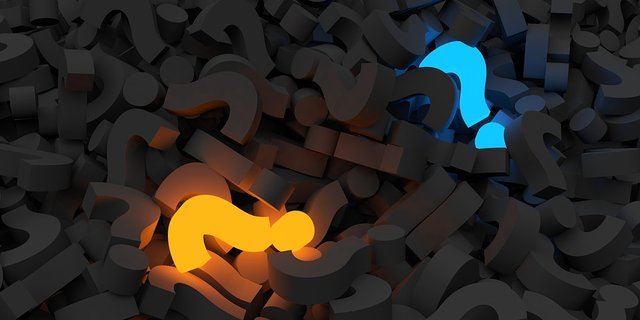 [source][https://pixabay.com/en/question-mark-pile-question-mark-2492009/]