Hello Steemians,
Our rambutan tree is unstoppable. The rainy season I think helped the tree bear more fruits. We had enough enough fruits last sunny weather which was last month and we did not expect that tree will continue to bear more in the rainy days.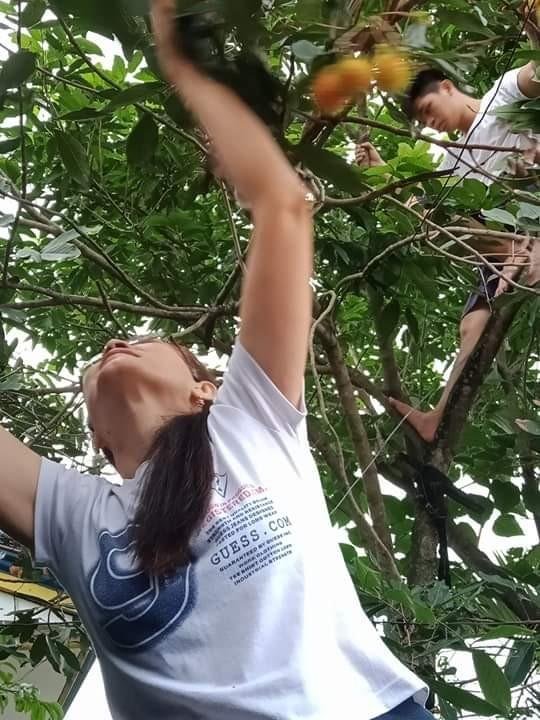 This is me picking some rambutan and up there is my son. He never had the experience to climb trees when he was young because we do not have trees then. Unlike me I grew up climbing trees and I miss it now that I am older.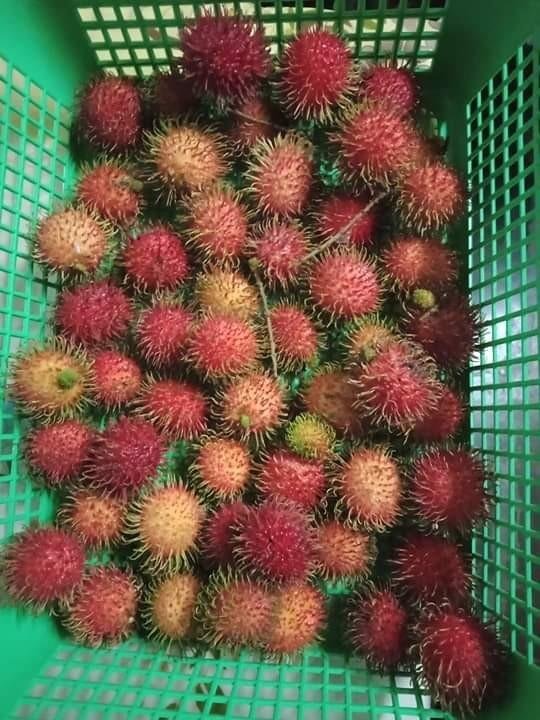 Here are some of the rambutan that I picked. Looking at these I thought we don't need to buy anymore from the fresh produce of a grocery store 😄 that's awesome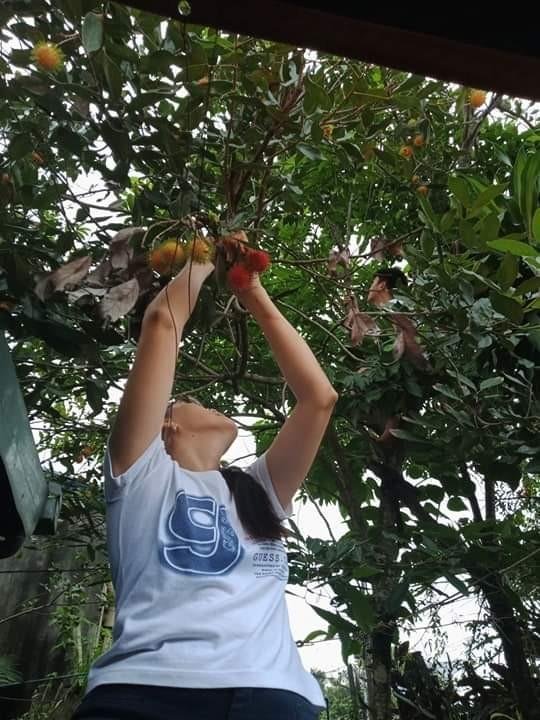 These are just within an arm's reach. I could not climb the tree so I used a step ladder to reach these sweet fruits.
Hope you like my blog post
@quatro