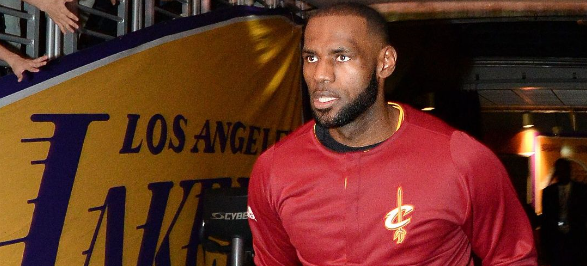 There you have it.
Lebron James is heading to Lakers for
three years with one year king James option to stay and play.
Espn devoted a whole couple hours to dissect the news.
The WEST will be so strong.
Way too easy the EAST will be.
Celtics looks a clear winner
to the NBA finals nest year.
Man! tough will it be for the WEST !
LAkers is not strange to have a winning team.
I do recall the time and era of Phil Jackson with
Kobe and Shaq.
There were some great team before that.
Like the MAgic Johnson and all.


King James had played for Cleveland and Miami Heat.
He is on his 15 years on the NBA.
He is lucky to pull this off for four years.
I am pretty sure he will go for a couple of rings
with LAKERS.
Kahwi Lenard wants to come to LA.
San Antonio wants to get the best if they have to trade him.
The situation with Lenard is getting out of hand since he does not want to play
for San Antonio.
Chris Paul is staying in HOUSTON.
Paul George will stay with OKC.
Kevin D. will stay with Warriors by taking a discount.
I mean $30 million a year.
He signed two years deal with Warriors.
I do not watch NBA during the season, maybe I will watch
King James couple matches and see how he handles himself.
Keep on postin'
"""""""""""""""""""""""""""

""""""""""""""""""""""""""""""""""