Boeing Stearman - At our airport
What a beautiful piece of airplane. This Stearman belongs to one of our club members. I'm hoping to get a ride in it one day!
These were originally used as military trainer aircraft, of which about 10000 units were made during the 30s and 40s. They used to be readily available, and economical to acquire. After WW2 they were available for sale to the public for around $6k (adjusted for inflation). Nowadays they are upwards of $70k for a good unit.
Easy to fly and simple to maintain, pilots were grabbing them right and left to be used in multiple environments. Today, unfortunately, they have become "hangar queens", with only just 1000 units still flying.
Moral of the story, when you see a good plane today that may become a classic tomorrow - buy it while it's cheap!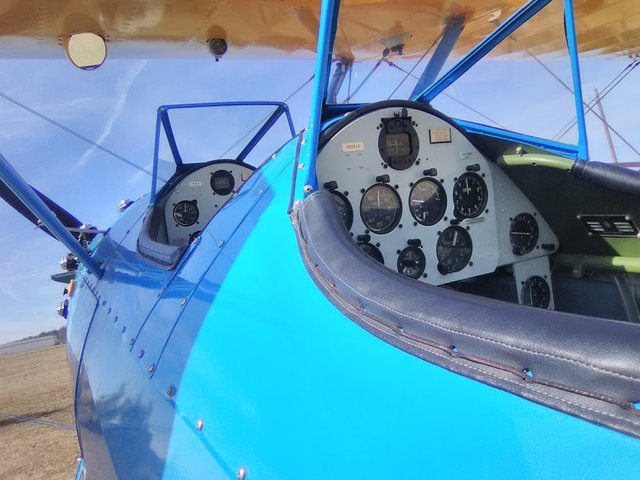 Look at that cockpit! When pilots flew by the seat of their pants they didn't need too many gauges!