When I was 16, I have laid out my career path. I would go to college, graduate, work, party, get my own crib, etc. Everything looks like it will go out according to plan -- until it doesn't. 
What I did instead was followed my instinct and ditch the plan...
I failed so many times. But the failures that I experienced hone me to become a stronger person that I am today. I learned to savor it because I know that it will help me succeed in the future.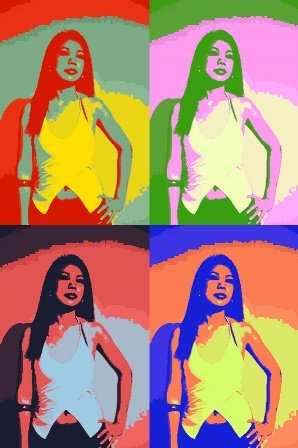 (the 2o-year old me)
10 Advice I would tell my 20-year old self:
1.) Be patient. 
All your friends will get married and have a child before you. They will figure out what they want to do with their life before you. Thea, remember this: "Life's a marathon not a sprint."
2.) Don't worry too much. 
Life won't go according to plan. In fact, none of it will go according to plan. Don't be so stressed and don't beat yourself up.  The worst case scenario never happens. If it does, be happy because you experienced it. 
3.) Don't try to be normal.
Normal is boring. Have fun! Enjoy the adventure! Use the fact that you are weird and embrace it. Snoopy said, "Being a little weird is just a natural side effect of being awesome."
4.) Travel the world.
Expose yourself to different perspectives. Learn different languages, meet new people, understand other culture, see different things, share your life. You don't have to be rich to travel.
5.) Stop buying crap you don't need.
By the time you reached mid-twenties you'll have accumulated things you don't need or want. You would eventually throw it out or give it away. Stop buying things and practice minimalism instead. You'll be happier with basic stuff.
6.) Learn how to fight.
Fight for what you want or who you want to be. You are the manager of your own life, don't let other decide for you. You are the architect of your life's experience. Stand up for what is right, even if you stand alone.
7.) Don't let your age hold you back. 
Age is just a number, don't let it define who you are. Defining it puts a limit to it. If you're the youngest in the room and can hold a conversation with older people, that's a great! Get a mentor and squeeze their brains out.
8.) Let go of people who bring you down.
You don't need their support. They don't have time for you because you are not important to them. Don't waste your energy trying to convince them to hang out with you. Believe me, you are better off without them. 
9.) Everything always happens for a reason. 
Things come your way to teach you something, give you wisdom, and change your life. If bad things happen, learn from it. Learn to let go. Madonna said, "Sometimes good things fall apart so better things can fall together".
10.) Enjoy your life.
Enjoy every moment of your life.You only have one life. Don't wait for everything to be perfect, coz nobody is perfect. Just be happy because you look beautiful whenever you are smiling.  😝
Thanks so much for reading every word. Now it's your turn, what advice would you tell your 20-year-old self? 
Put your answers in the comment section down below! 😝😝😝