The snow continues as does the cold wind. The temperature is below zero for some time now and if the wind whips up all the colder. We have lived here for 4 years and this is a first for us. My husband grew up in this type of weather being not too far from Chicago.
For my family a quarter of an inch of snow every 6 years and everything closed when that day happened.
So exciting in fact one year living in the south it snowed the first time in years.
I was so excited upon entering his house I told a friend he was never believe what was happening. I guess there was a lot of conviction in my voice because he thought Jesus had returned. Folks, you can't make this stuff up.
He seemed terribly relieved when I told him it was snowing. I think he had some repenting he still needed to do.
Anyway, here are some photos I took yesterday after the sun came out and it stopped snowing. I believe we had 7 inches and that was over the layer of ice rain from the night before.
Photo tour
Mike taking care of things.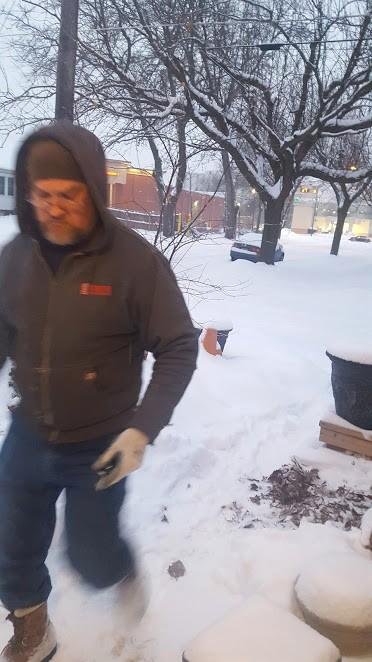 Hanging off most house gutters.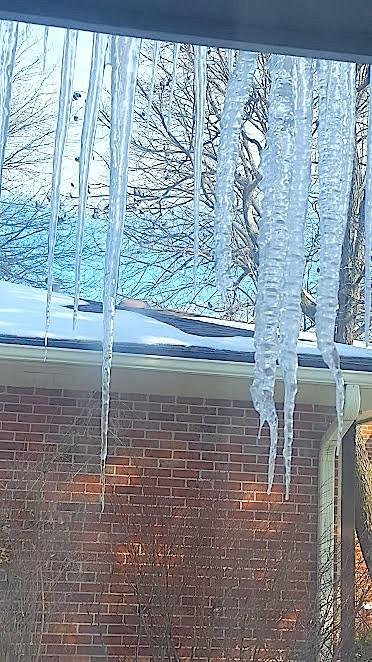 There was no going outside at this point.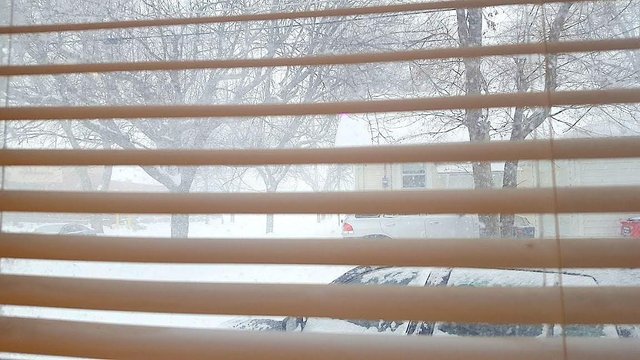 Kind of a pee trail for our little dog Max. The leaves are for when he does real business.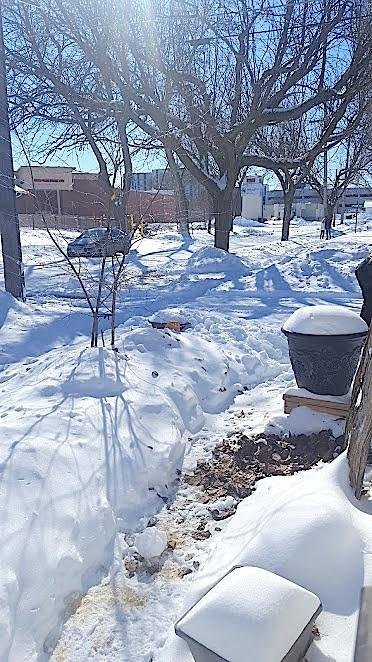 A main road by our house. You kind of had to guess where the lanes were.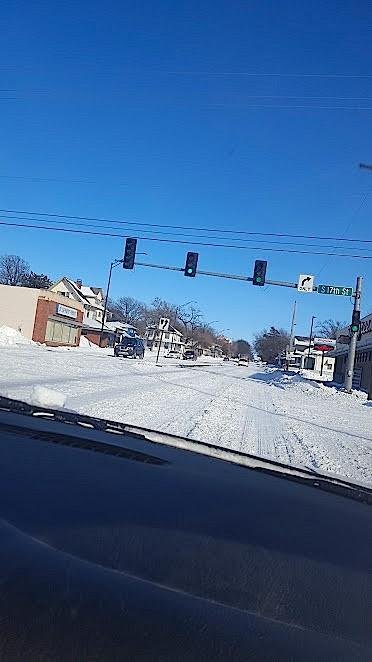 Photograph of the highway through the front windshield.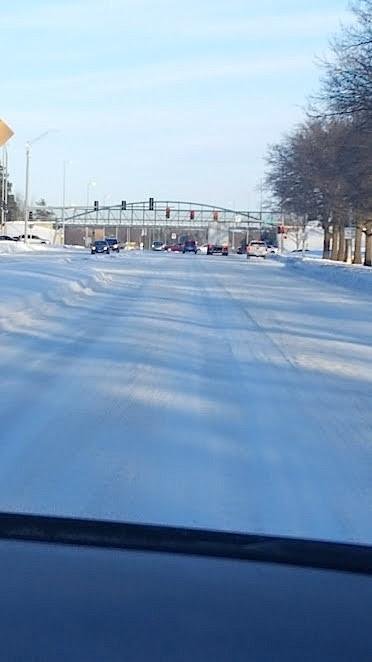 Critical snow or not he drove me past the drive through to get coffee. Then we went to the market you see in the distance.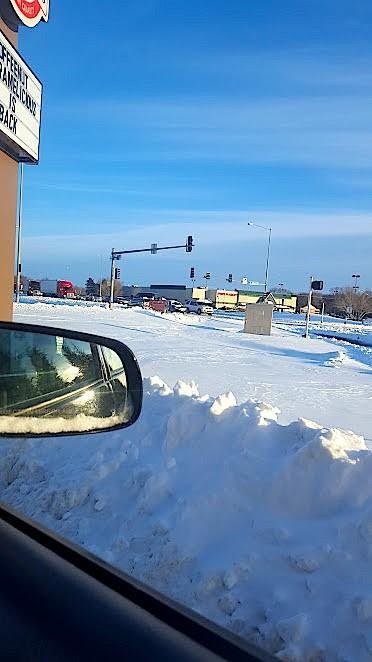 Last note
If you or you know someone who has not voted in the current poll for the 20K delegation from @theycallmedan for one year please vote for @steemitbloggers.
How to vote?
Click the below link and select 'steemitbloggers'.
Login to steemconnect (PLEASE DO THIS FIRST) then click the link.
Vote here: https://dpoll.xyz/detail/@theycallmedan/which-steem-project-should-i-delegate-20k-steempower-to-for-1-year/
Please help us spread the word.
BTW
Thank you for viewing ❤️
Live strong, Steem on!
@photobe
This post was created by using #esteem by @good-karma.