SUCH A WONDERFUL TIME OVER AT @MERICANHOMESTEAD YESTERDAY... THAT WE ARE GOING BACK TODAY!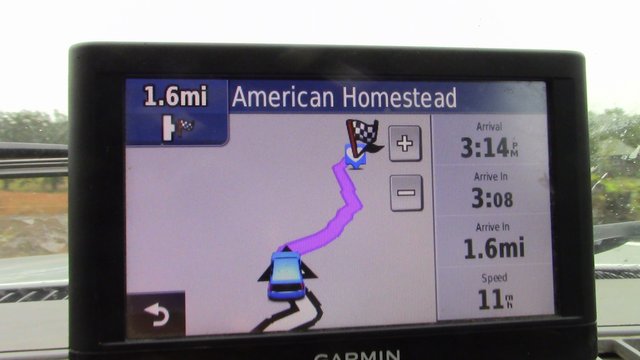 Might this be one of the largest gatherings of steemians in the United States too?
---
For those of you who do not know, @mericanhomestead is currently hosting a week-long campout right now. You can find out some more at their latest post linked here. Soon, @mericanhomestead will be sharing even more about it, but after my visit yesterday, I had some great stuff to share.
This campout isn't a steemit meetup, but there happens to be a lot of steemians there. Though we were not able to attend the entire event, we did show up for a while yesterday afternoon, and when we did, many people there knew who @papa-pepper was already!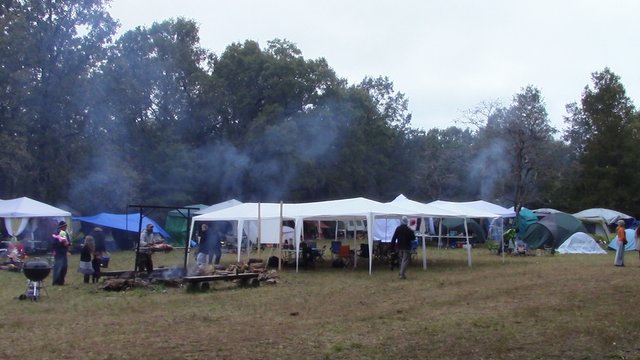 The fellowship and interaction was incredible, so much so, that we are planning on heading back again today. Between those that I have already met previously and the new ones I met yesterday, there are a lot of interesting people there.

FOOD!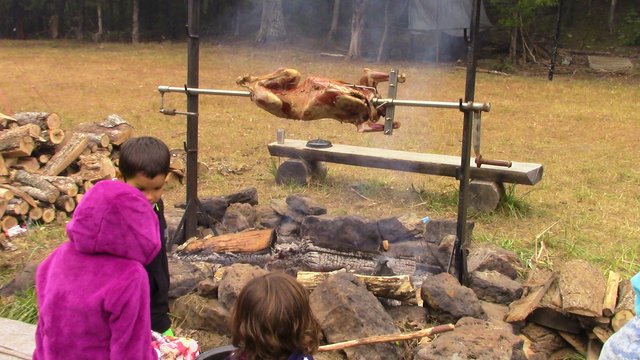 Our dinner last night was a pot-luck style deal, complete with a roasted lamb. Not only was the lamb cooked over an open fire, but it had something special inside too!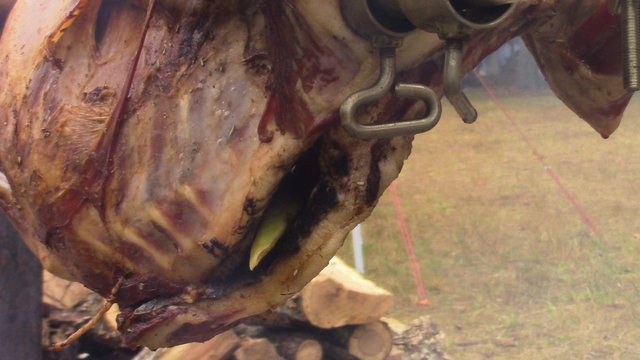 No, it wasn't a pinata, but instead was filled with some apples, garlic, other foods, and even a few peppers! Yes, @papa-pepper approved!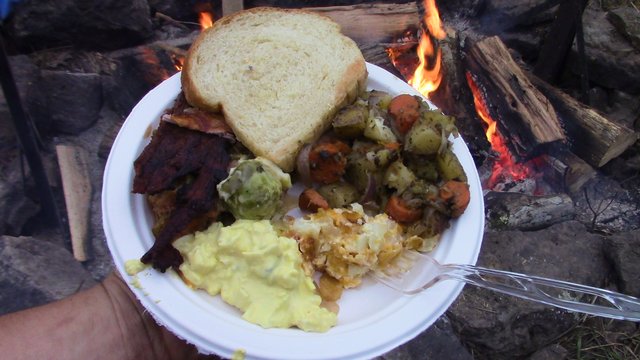 @Mama-pepper, the @little-peppers, and myself enjoyed our dinner so much! It was a very delicious buffet!

THE GARDEN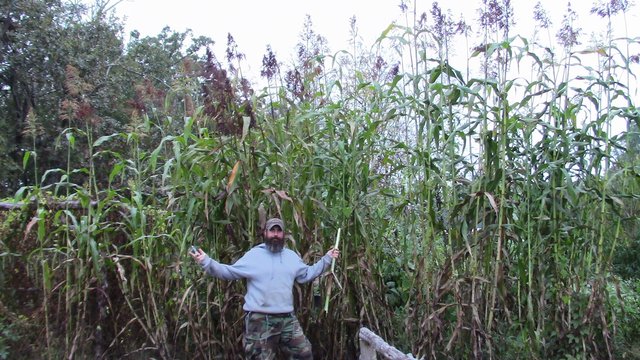 When it comes to growing things, @mericanhomestead is a lot like @papa-pepper. Anything interesting that makes sense to grow might show up, as long as it can produce in our area. I wasn't sure what these ten foot tall plants even were when I walked by!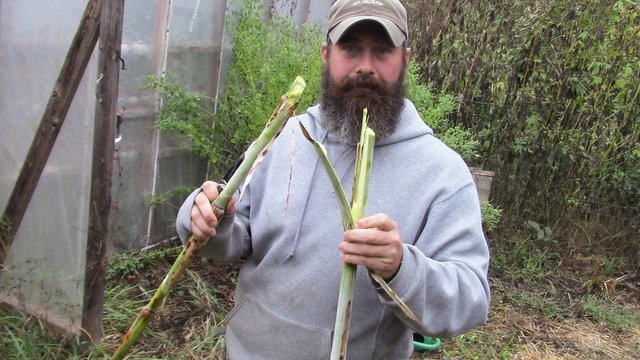 As it turns out, they are a type of Sugar Cane! I had never seen ones with the seeds on top before. I guess the varieties grown for commercial production don't usually produce seed heads like this.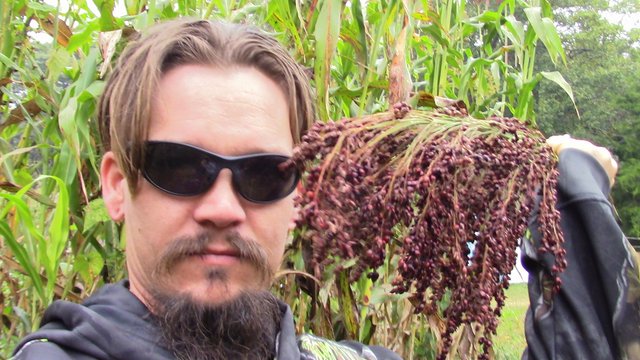 Being as generous and kind as he is, @mericanhomestead even gave me a seed head to grow my own! How cool is that?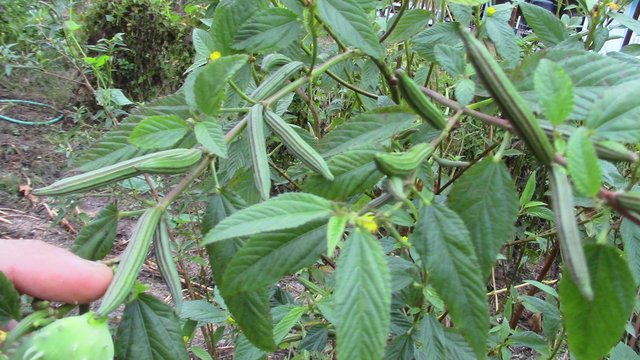 This stuff is a type of "Egyptian Spinach" which may be even healthier than Kale. I snacked on some and will have to get some seeds once they are ready. I had never seen this type of plant before. Speaking of plants I'd never seen before...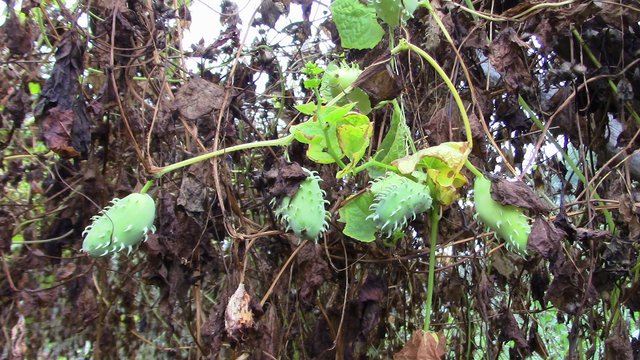 These are Achocha Fat Baby Cucumbers, which I had never even heard of previously. It was getting a little late in the year, but I still tried a few.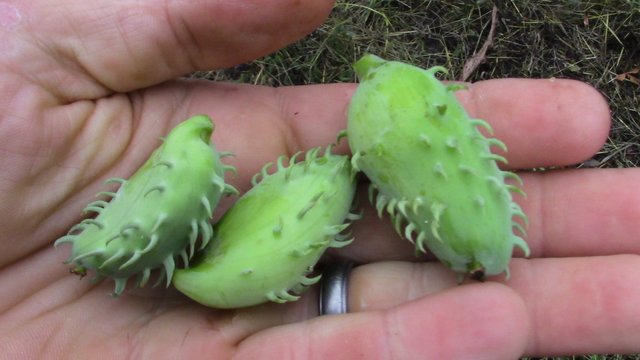 I'd definitely recommend trying them and I am hoping to grow some next year. Thankfully, @mericanhomestead even sells seeds for these online at their store. You can follow this link to check it out: https://anamericanhomestead.com/product/achocha-fat-baby-cucumber-seeds/
---
Anyway, between some great people, great food, great fellowship, and a great garden, I'm really looking forward to heading back. Make sure to check out @mericanhomestead in the coming days to see more about this campout. Also, does anyone know what the largest steemit meetup in the United States has been so far? I think that there may be more steemians here than most of the meetups specifically designed to bring steemians together.

As always, I'm @papa-pepper and here's the proof: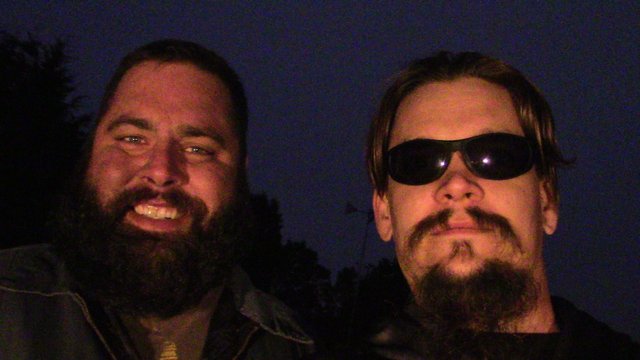 [email protected]
---
---
Until next time…
Don't waste your time online, invest it with steemit.com

GIF provided by @malos10
---