The "Moskvarium" oceanographic center is the only unique center for studying marine biology and oceanography, which has united under its roof both entertainment and serious research sites.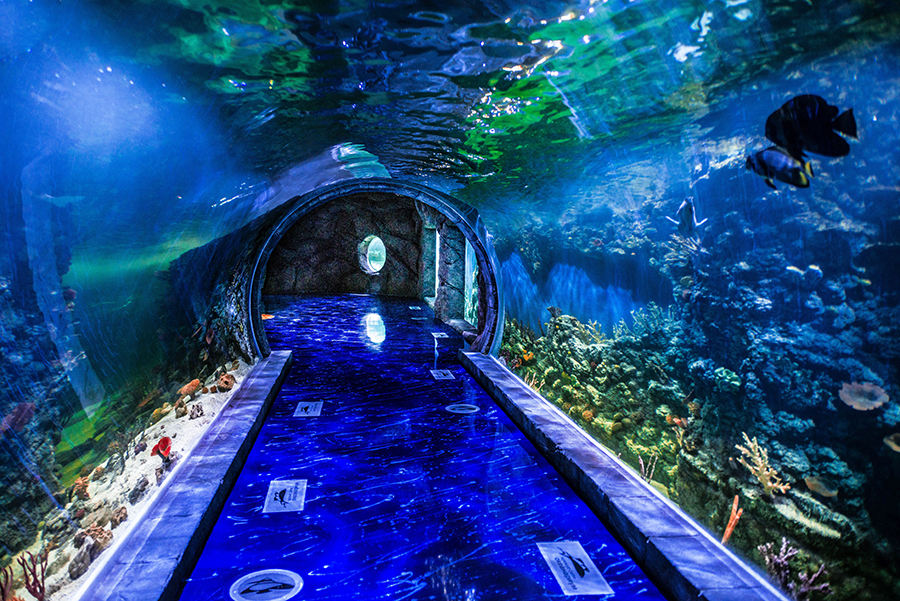 It was opened in Moscow in 2015. This complex has become the largest indoor oceanarium not only in Russia, but also throughout Europe. It is the largest in Europe and, the only oceanarium in the world, located so far from the shores of the seas and oceans. Every day more than 17 thousand people come to the aquarium on VDNH.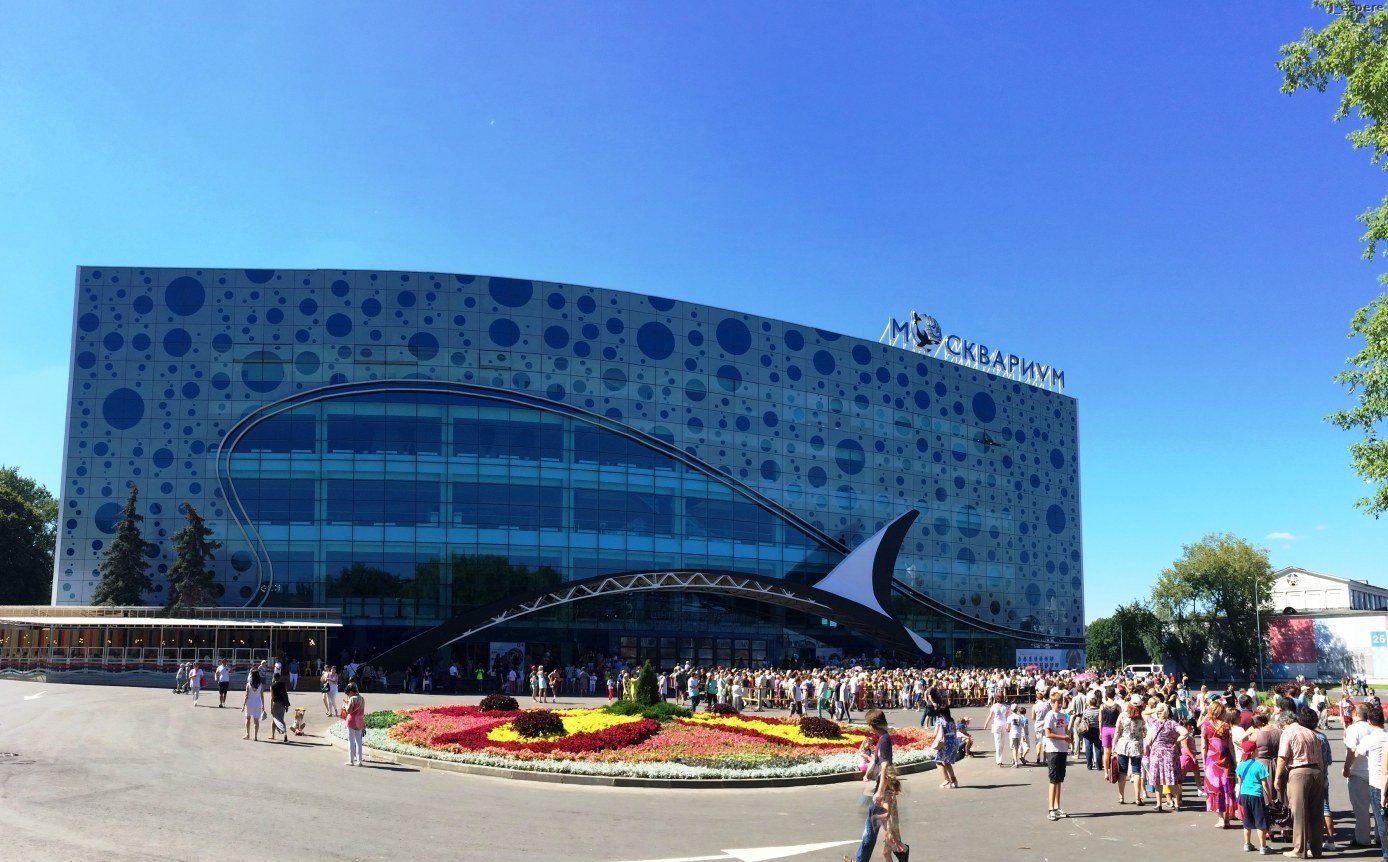 Here you can see the most unusual representatives of marine life and fauna. To the service of visitors are 80 huge aquariums with the area of ​​12 thousand m2, in each of which there are representatives of a certain climatic zone.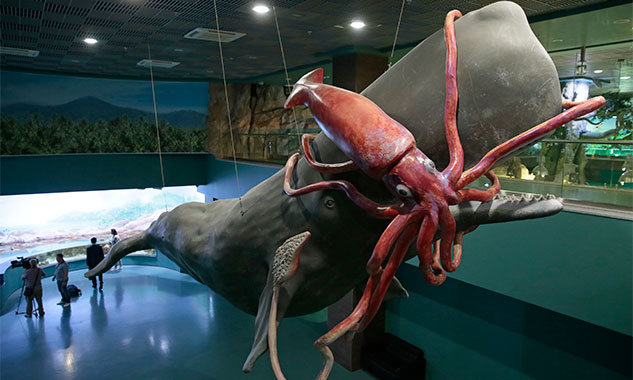 This is more than 500 species of fish, among them toothy piranhas, which turn out to be kind and affectionate - herbivores, mollusks, mammals and arthropods - only about 8 thousand freshwater and marine inhabitants.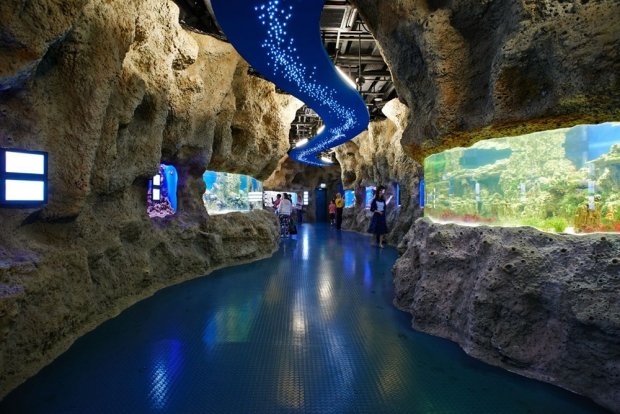 Precisely recreated the corners of nature of almost all regions of the Earth. There are mangrove shoals, tropical forests, rivers of Southeast Asia, and coastal Baikal, represented by freshwater seals.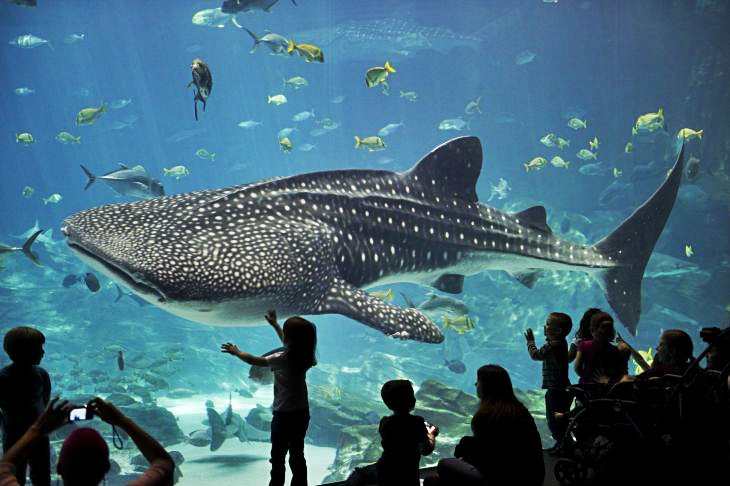 Some of them can be touched - stingrays and starfish wait for guests in a special contact pool. Each aquarium is equipped with a modern information system in the form of a display, which displays information about aquarium inhabitants.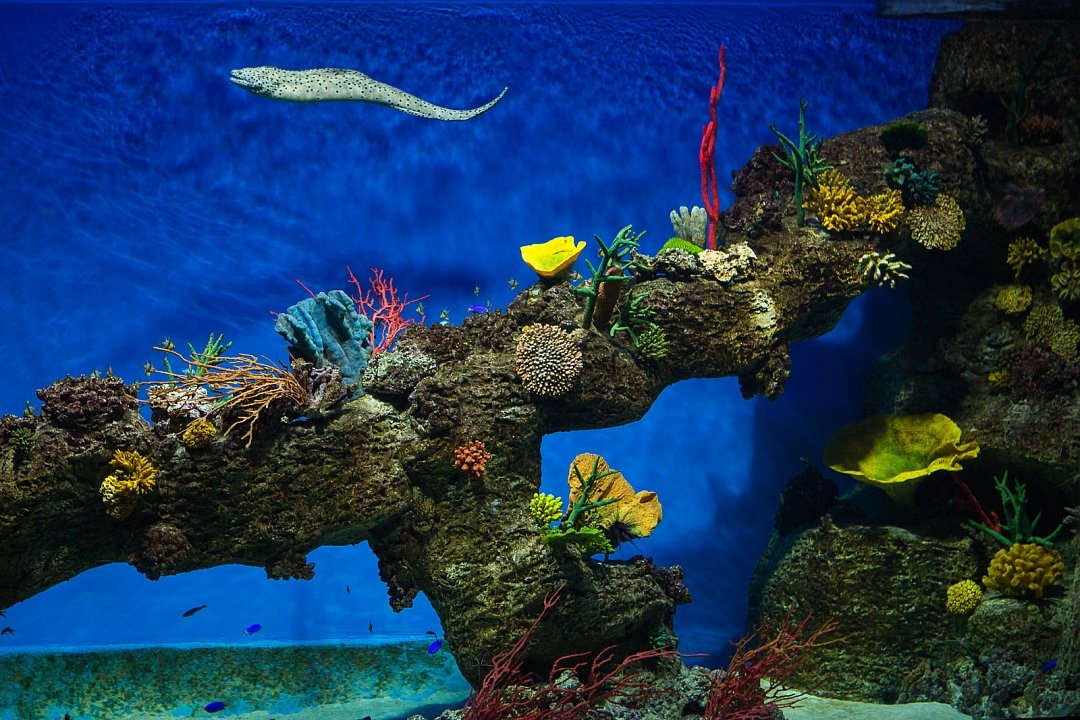 The huge aquarium with sharks strikes with its beautiful - sandy, black-footed and even shark-zebra. Through it a pedestrian tunnel is made - raising a hand, you can scratch the belly with a toothy predator through the glass, which floats just above the visitors' head.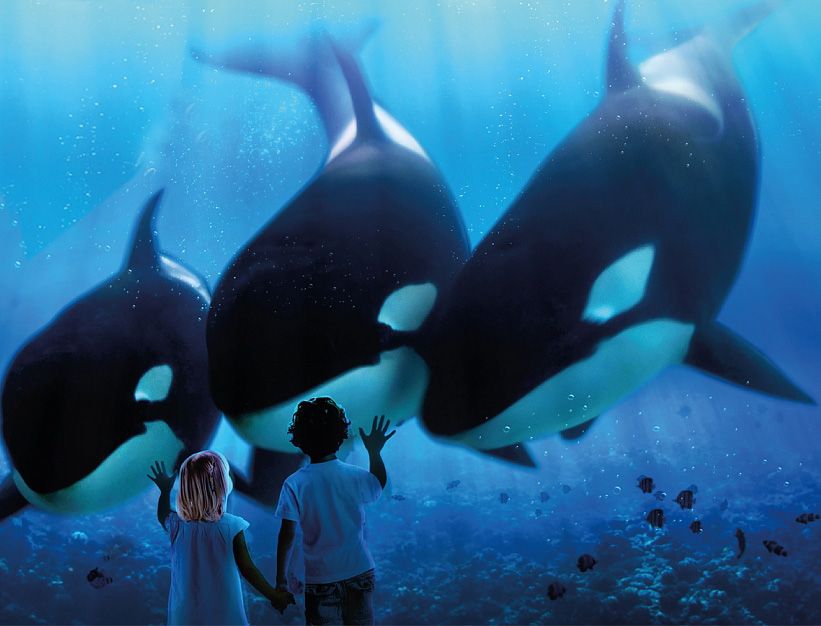 No less interest in the public is caused by the largest inhabitants of Moskvarium - whales and killer whales. Every time gigantic animals swim by the window of a huge pool, the crowd literally explodes with exclamations of delight and emotion.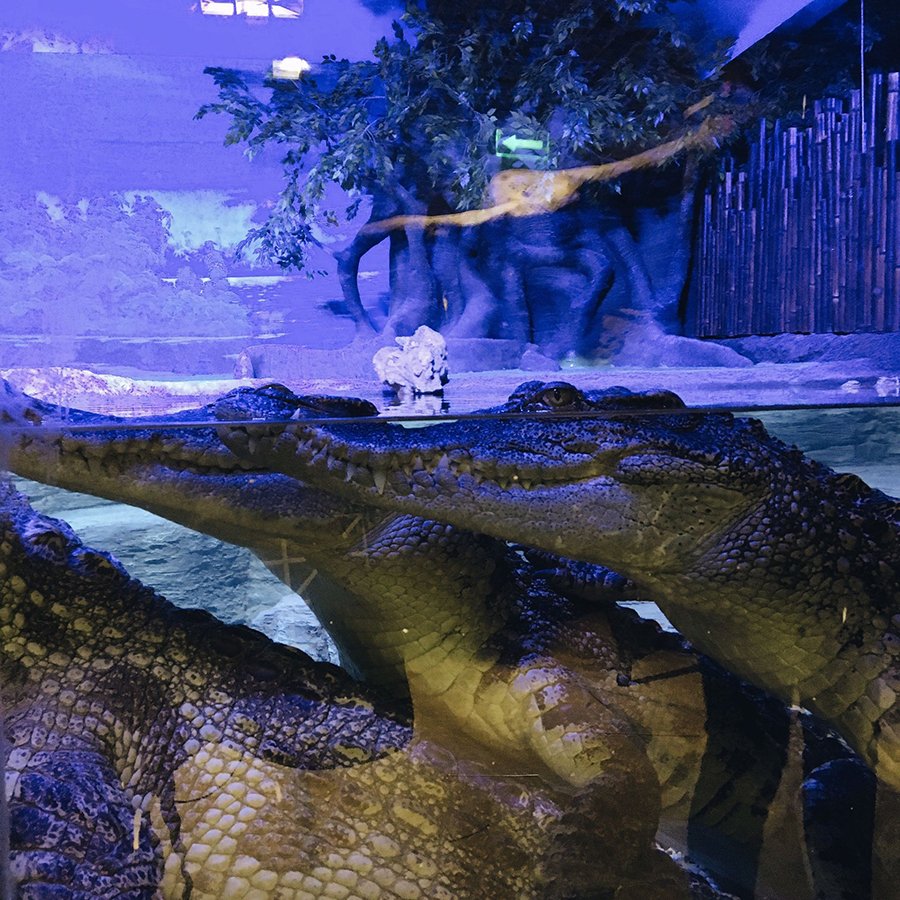 On the territory there is a large swimming pool with a depth of 14 meters, where unique water shows with participation of beluga whales, killer whales and dolphins are held. On the day they eat 80 to 100 kilograms of fish. Killer whales remember trainers in person. Dolphins react to gestures. One in the aquarium is invariable - it is forbidden to force any influence on animals.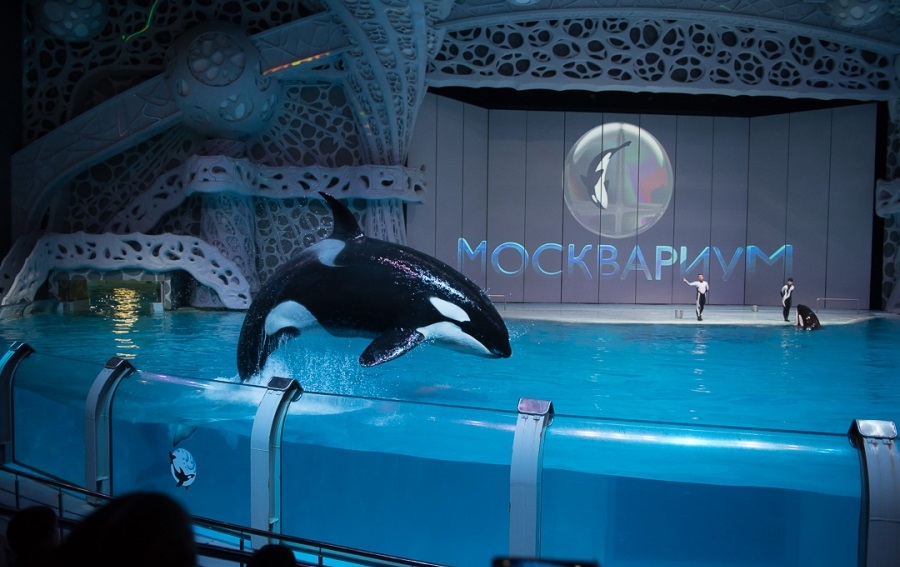 The pride of the oceanarium is 10 adult seals - unique red-booked freshwater mammals (they live only in Lake Baikal and are on the verge of extinction). According to observations of scientists, in captivity they feel good - they show a playful character and surprising ease of movement.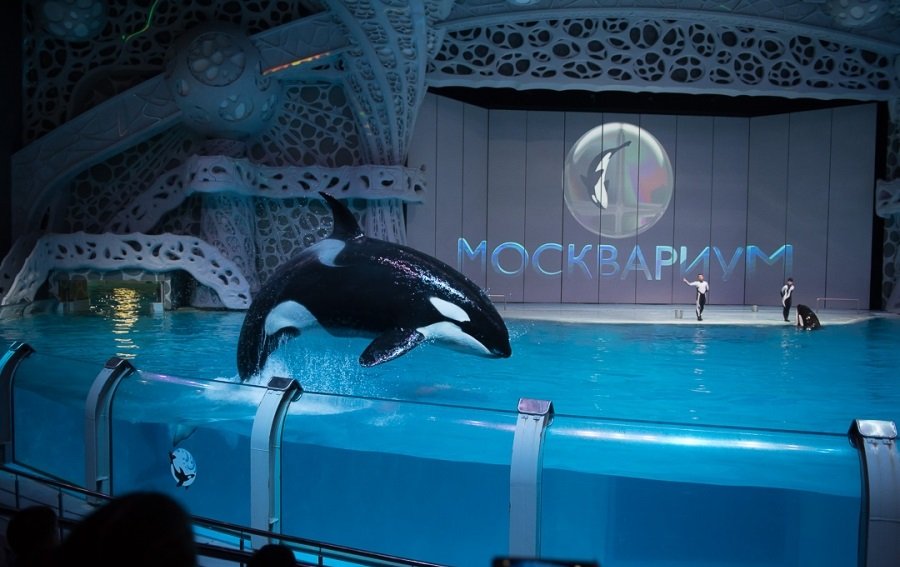 In the aquarium live 8 dolphins, and recently born dolphin, from his mother's fin, he has not a single step yet. There is a swimming center with dolphins. Animals will help people - rehabilitation programs are being developed. The health of the inhabitants of the oceanarium is monitored by a whole staff of doctors. There are dentists and cardiologists, that is, it is not just an entertaining, but also a scientific-cognitive oceanographic center.