Some of you might remember that I had mentioned last week that I had a birthday coming up. Well, it was actually earlier this week, but I'm just getting around to sharing a bit of it with you all now.
The day started off nice and relaxed. Wee man had the day off of school, so no mad rush to get out the door, which meant I had time to drink some coffee and take my time getting ready for the day. I decided to spend a little extra time on my makeup that day, and try out a new eye shadow palette that I gifted to myself.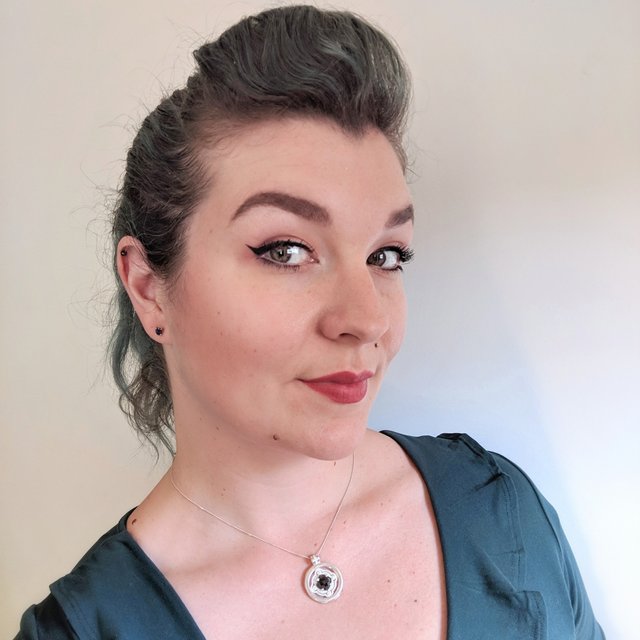 Happy Birthday to ME! lol
Then I took the kids out for a while, to give hubby some peace and quiet to get some work done, and so we could have a browse at a store that I love way too much, so rarely go to (trying to be responsible and not spend all the monies), as they tend to have really beautiful Halloween decor this time of year... my favorite! I managed to ogle some beauties, but left them behind (for now), and the kids got to have a look at some fun costumes and spooky snow globes. (I love the ones with the little bat confetti in them! I'll have to take pics next time I go.)
When we got back I had a bit of a chance to unwind, and then it was gift time! And BOY was I spoiled!!!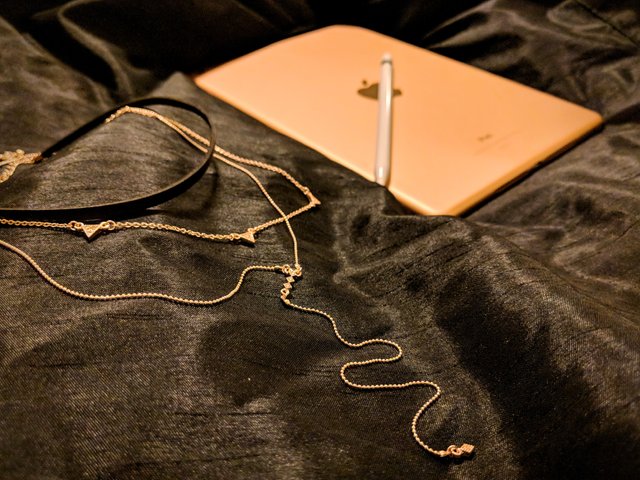 A pretty rose gold-toned necklace set I had been eyeing, and a matching rose gold iPad plus apple pencil!!! 😱😍
I immediately put on the pretty necklaces, and started playing with my new toy, while hubs was busy making dinner.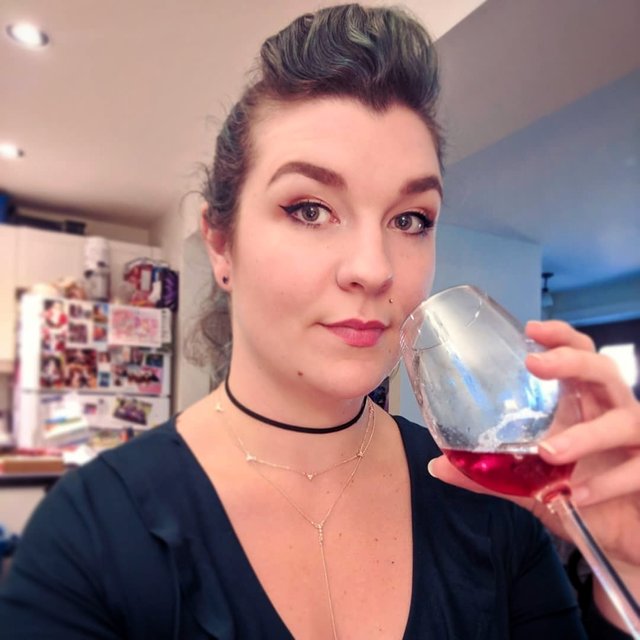 Enjoying tasty eats and a glass of Saskatoon Mead, wearing my new necklaces.
---
I immediately downloaded the procreate app, and have been toying around with it. I'm still just in the beginning stages of getting to know it (any helpful tips, or references would be GREATLY appreciated), but I wanted to see how well I could manage a bit of coloring, using only the tricks I used to use with my old Wacom. So I grabbed the photo I took of the outlines of my last character study and did a bit of painting over that.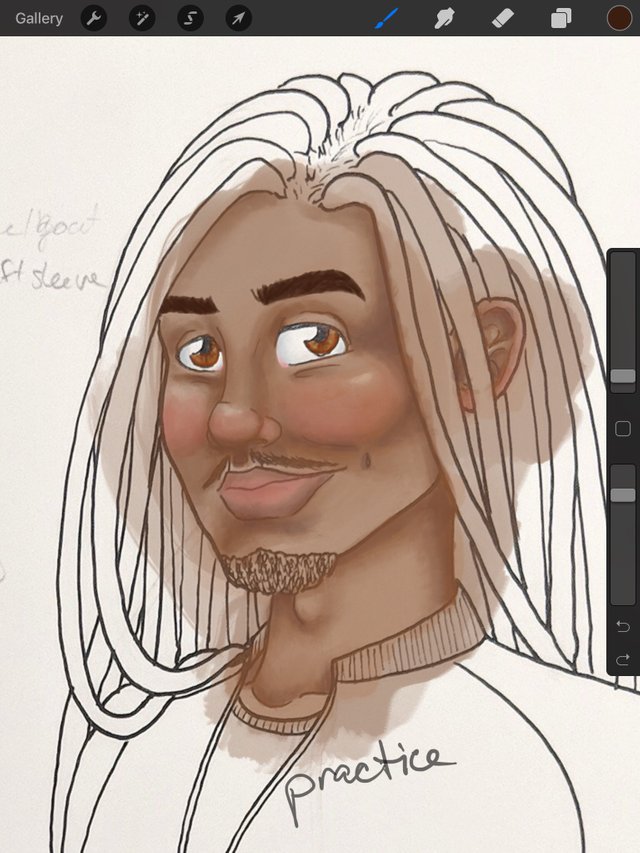 click the link above to see the original, colored with Prismacolor pencils
Overall, I'm pleased with how things are coming together, but I definitely need more practice, and to learn a few tricks (like cutting the linework to the top layer, while keeping the rest transparent so I can paint on layers underneath).
---
So yes, I'd say that overall, my day was a big success, and I'm feeling very loved, and very spoiled. Plus, I've got a bit of a belated birthday celebration slated for next weekend, when I'll be having a visit with my bestie, and heading out for cocktails with a group of my favorite ladies. Let me know if you'd like to see photos of that!