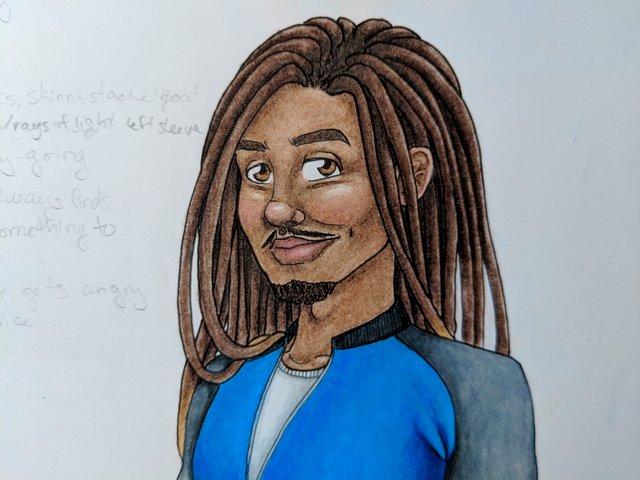 Now that I'm working on getting back into a routine, I decided it was time to get back to working on my comic book preparations… and that means working on more character studies! So I spent some of my "spare time" last week working on this page. I'd been struggling with redesigning this character for a while, but when I sat down in front of my sketch pad on Friday, this all started flowing out rather seamlessly. Meet the "goodie" water elemental, Lanzo!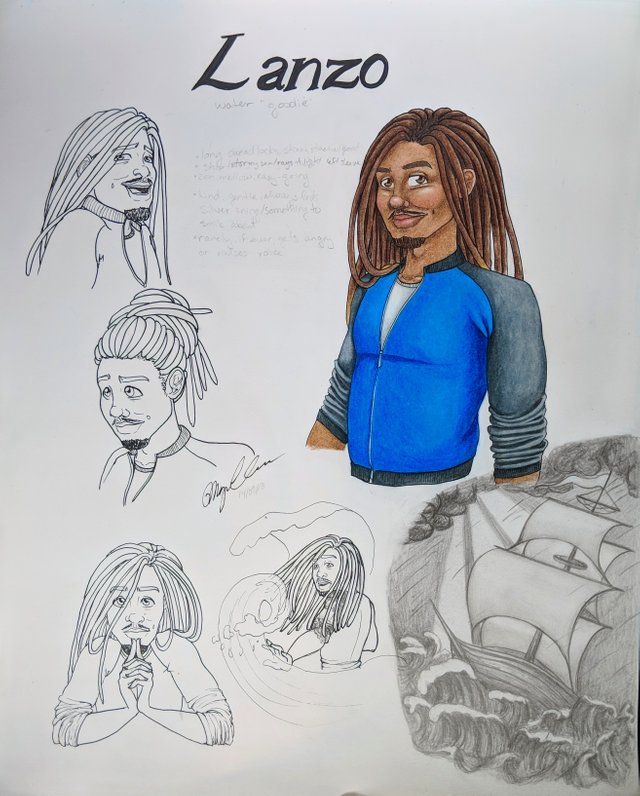 I wrote out a brief description about him on the page, which I will type here, in case it's too small/faint to read.
-long dreadlocks, skinny stache/goat
-ship/stormy sea/tays of light left sleeve
-zen/mellow, easy-going
-kind, gentle, always finds silver lining/something to smile about
-rarely, if ever, gets angry or raises voice
I inked the outline the same day, then spent a bit of time coloring in the larger drawing on Sat.
Here's a look at the sketch, drawn with HB mechanical pencil: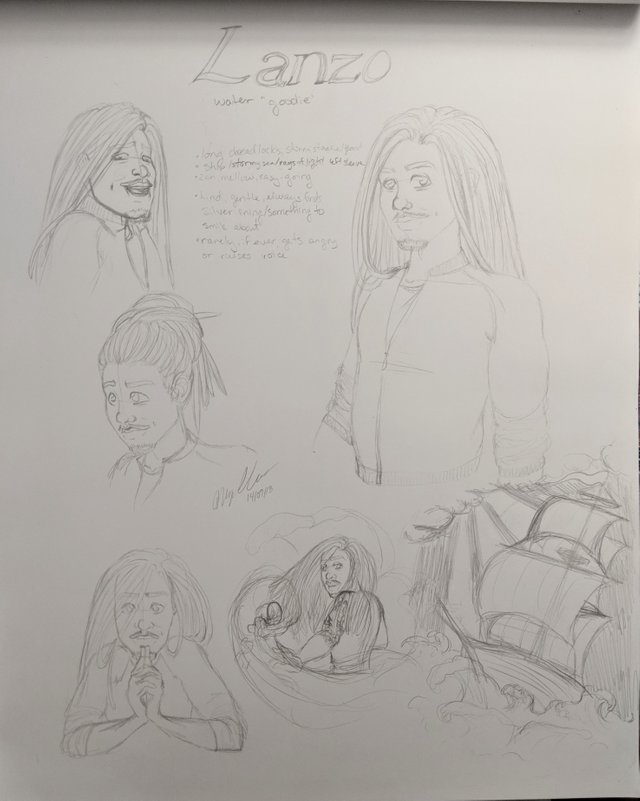 And the inked outline, lined with Micron pens: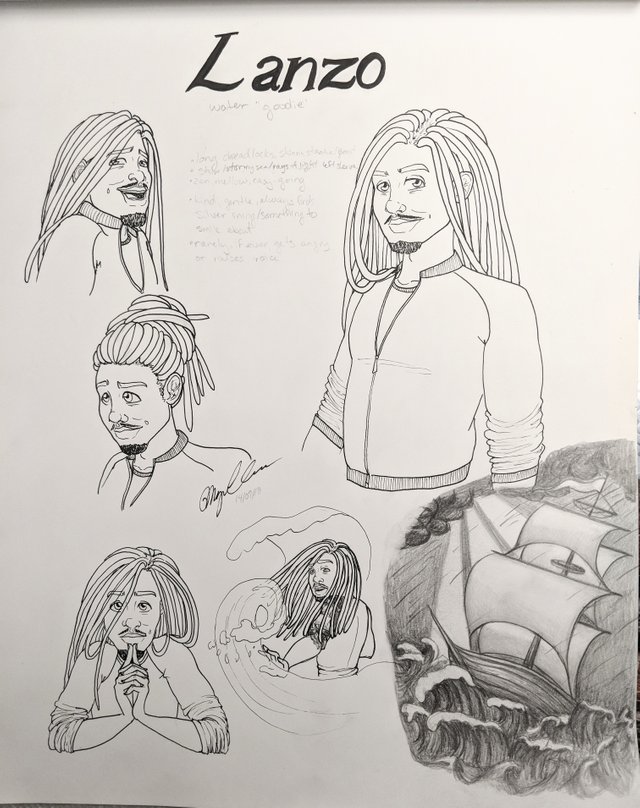 A progress shot of the coloring (colored with prismacolor pencils):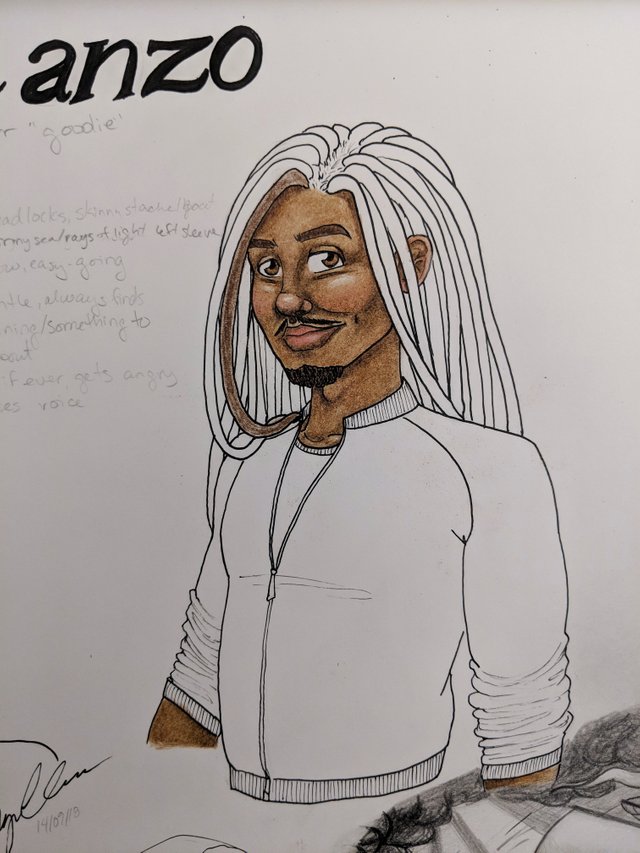 And the fully colored piece: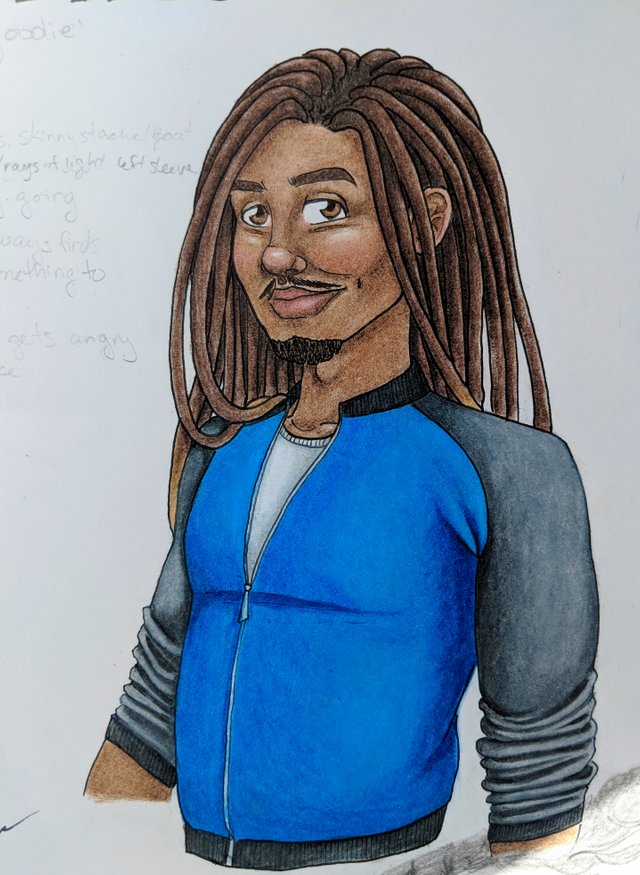 The tattoo design in the bottom corner (which I shaded using various soft and hard pencils) could use a little more refining (especially the clouds), but I'm pleased with it overall, as it definitely gives the overall gist of what I was going for. It is essentially his personality in pictorial form; always finding some ray of light, even on the darkest of days.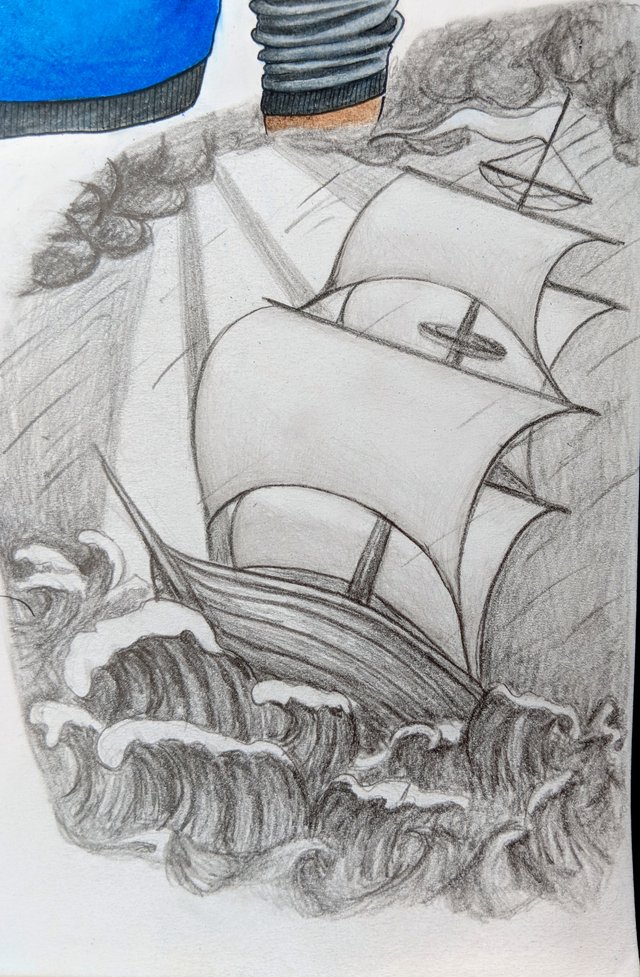 ---
---
---
I've got a few more of these studies to do, but I'm also beginning to work on some thumbnailing, to get the first few pages laid out. I should possibly work on an overall script as well, but my current creative state of mind is in the "drawing" zone, rather than the "writing" zone, so I'm working with what I've got. 😉