Where To Go From Here
Probably one of the hardest days of my life has since passed. I've not slept.
More often than not, I'll write in character and put on a big show. Today I can only be me. Whatever I'm about to write is unknown to me now. I hope I don't get too carried away.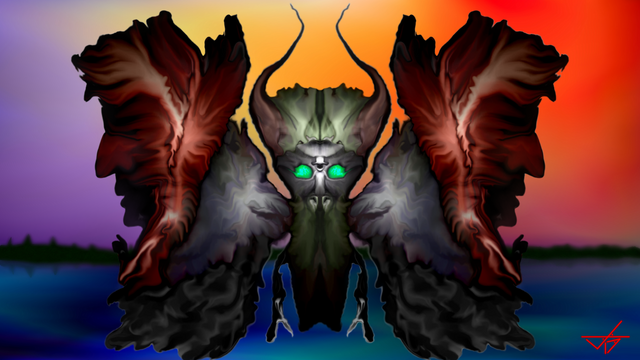 The Flutterby
Wrap my head around this.
I cannot.
These business decisions of Justin's are perplexing to say the least. I'm baffled. The guy says one thing and does the other. At this point I've nearly convinced myself he's just another rich kid, trolling us here, for shits and giggles, and this is all simply one giant publicity stunt.
When you witnesses and wealthy folk got together to make a tough decision, I'm confident it was just that. A tough decision. In a former life, I was a professional. I've been in these meetings. I know how hard it can be to compromise. I wasn't involved but I can picture many of you having difficulties agreeing and coming to terms with a plan that maybe wasn't exactly how you would have wanted it. Enough time though and it's unanimous. There's no going back.
Of course.
I wasn't too pleased with your decision.
Do I need to feel like I must say that quietly now? What's done is done. I knew within about an hour of biting my tongue and processing my thoughts, me saying something wouldn't change anything.
I would have preferred and suggested more communication before making a tactical move.
Justin responded. He said "March 6th" and that was seemingly enough, for now.
People were happy, for some strange reason, and so was he because he knew he bought himself some time. It was painfully obvious to me. I would have declined March 6th and pressed for talks to begin then and there. I would not have taken 'no' for an answer.
Lack of communication. That's always a recipe for disaster.
A simple conversation was basically what everyone wanted. As divided as this great nation of ours can be at times, I'm certain talks, discussing these issues, figuring things out with words, professionally, in a timely manner; that's what we wanted no matter what side of the coin your face is on.
Would have, could have, should have.
It's in the past.
Again. What's done, is done.
So now what? I've been alone with my thoughts for quite awhile here, in Canada. The middle of nowhere.
I don't have people I can talk to about this stuff, in life. I annoyed my entire Facebook clan by constantly writing about this place and sharing links. Not many folks were interested. A lot of us who are here today — for whatever reason — we found this place and jumped right in. It was a no-brainer, to us. That's the kind of people we are; not everyone is the same.
Of course we all say great things about the place, when trying to recruit our people.
Then you feel like kind of an asshole, because they arrive, and it's nothing like the brochure.
Half the people are over in discord or wherever, having a great time. This place is quiet. People fall through the cracks, feeling unwelcome. And then, of course, the drama filled internal memos. Steem this, Steem that. Always problems. Too many chiefs. Not enough Indians.
I get it though. I care enough to want to speak my mind as well, so I'm doing it right now, because I can.
Didn't start writing this so I could tell people what I think they should be doing or suggest we do something different.
I don't know what I'm going to do.
I'm inching closer to four years as a member.
So there's a wealthy individual out there who says he'll do great things for this place. I wanted to believe him.
I'm not easily swayed. I don't like being manipulated. I've yet to find a reason to trust that guy. I wanted to be able to trust that guy.
Trust and respect is earned in my culture. It's not a given. Bridges were already burned before I even got to say hello.
Honesty is incredibly important to me.
I think honesty is important to a lot of people; but isn't it interesting how maybe, somewhere within the words you've read so far, I said something you didn't like, yet I was only being honest, and that's exactly what you wanted.
The human mind unravels. Dealing with things we don't want to accept becomes difficult.
I haven't decided yet.
Where to go from here.
When you folks gather for your meeting with Justin or Tron or this confusing entity... please leave your emotions at the door.
Figure this stuff out. Stop flexing. Find that middle ground. Be professional. Please.
That's my only request. I can't be there. I'm on the sidelines and can only hope things go well.
I can't see myself starting from scratch anywhere else. I've put far too much effort into this world. I won't want to be here if everyone leaves. I already lost hundreds of followers for reasons. People come, people go. They follow the promise of money to failed attempts like whaleshares, leaving people behind, after saying numerous times in their Steem cheerleader posts, "Community number one! I love the people!"
Justin has to prove himself. That will take a lot of work.
You folks have the advantage. Proven yourselves many times, to many people. All you have to do, is do that again.
Don't fuck this up.
Have a nice day.

Credits:
All art and images seen here were produced digitally, by me.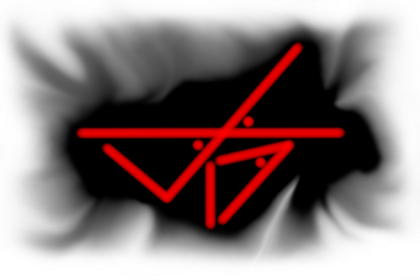 All content within this blog is 100% organic ACTUAL CONTENT and contains no paid vote additives!
"I might finally be able to sleep a bit now. Thanks for the ear/eyes."
Images © 2020 @NoNamesLeftToUse.  All rights reserved.