Yet you haven't seen that image before. Not once. It's new to your eyes.
What could be inside this post?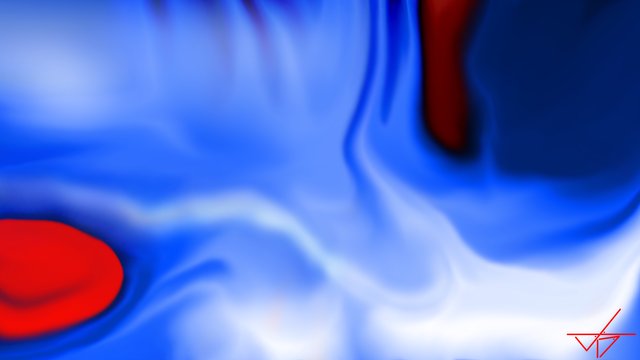 It's Cool
Will it be something funny?
Probably not, this time.
I've been beating myself up way too much lately.
The part of me most of you know wants to put his game face on; get on with the show.  Behind the scenes here is a mystery to most of you.  Sure, I've told a few stories about my life, my past.  A little bit about who I was; who I am.  Bits and pieces, here and there.
I'll often write in character.  I have many to choose from.  This helps the creative process.  It allows me to step out of my shoes and into another pair, then I go for a little walk.
I'm smiling right now.  The amount of times some random readers of my work have taken these characters seriously absolutely floors me.  I can guarantee there are a few folks out there who actually think I kill people.  I'm certain some folks out there read something I wrote as Mr. Himself and left thinking I'm thee biggest fucking douchebag asshole drunk on the entire internet.
In reality, all that truly means to me is I did a good job; it was a convincing act.
My approach to all this if often misunderstood.
Some see the show and think I'm being fake.
All I'm doing is taking small bites of my personality, even the things I don't like about myself, and blowing it all way out of proportion.
It's still me behind the keys here.
In life, depending on the situation, I can be the nicest guy you've ever known and the biggest asshole you've ever seen; along with everything, all of it, and some in between.
Many of you out there are doing the same.
Except your approach leans more to the traditional side of things.
The public figure persona.
You're using one character, and I have nothing against that.  I certainly wouldn't assume you're being fake when you start out your vlog using your introduction voice and the smiling face.  You could be having the worst fucking day in your entire life, step into that character, do the vlog, step out and carry on having a shitty day.  Nobody even knows it; that's how good you are.  I respect that.  We all do it.  The good ones anyway.  Wink-wink.
You're so vain.  I'll bet you think this song is about you.
That guy is so full of himself!
That's not me though, it's a character, and I think it's hilarious.
Some folks out there don't like me because of that character.  Trust me, I've read the emails and direct messages, taken some flak, whatever.  I've tried to explain but that usually turns out to be a huge waste of time, so I ignore it now.  Part of the reason why I no longer leave an email address in the credits under my posts now is simply because some folks will treat you like a punching bag when there's nobody else around to see it.  Nasty words!
They don't know I'm just messing around.  Hating me for creating that character is much like hating a human because they played a role in a movie once and you didn't like that character.  Needless to say, that's just ridiculous, and that's why I don't take it personally.
It wasn't that long ago,
I was treated poorly by an established artist.
That stereotypical pompous prick type artist we've all heard about.
I wrote about the incident on a couple of occasions.  That's all in the past but the experience made me promise to myself I'd never turn into that type no matter how far I get in life with this art stuff I enjoy producing.
I'm not doing this to be famous.  That's why I'm not advertising my name and plastering my face equipped with a fake smile for the camera! all over this blog every chance I get.  I don't need to be someone, I already am someone, and I don't want to lose touch.
So I made up this character just to poke a bit of fun at that crowd.  That's why I think it's hilarious.  It's an inside joke for me but now I guess those of you who chose to read this today got the scoop.  It also allows me to say the stupidest things like, "I am not as perfect as you think I am!"  I wrote that in my previous post and I just know someone out there got triggered.
Who does this guy think he is!
Someone with a sense of humor.
That's who.
So, whatever.
I just felt like rambling on about nothing but at the same time, for a long time, I've felt like maybe I owe these people a bit of an explanation.  It's been bugging me lately and I know I got off on the wrong foot with a few people, mainly because of my unorthodox approach to all of this.
I also know many more of you out there get it and have no problem putting up with my shit so for that it's easy for me to say, thank you, and actually mean it.
Anyway...
I gotta get going.
Have a nice day.

Credits:
All art and images seen here were produced digitally, by me.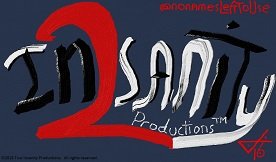 "I'm actually stepping out for a bit. If you're leaving a comment, I'll respond later."
© 2018 @NoNamesLeftToUse.  All rights reserved.