This is great news in my opinion. Having seen a family member of sound mind and critical thought go through the end of life process, my thoughts on assisted dying were cemented some years ago.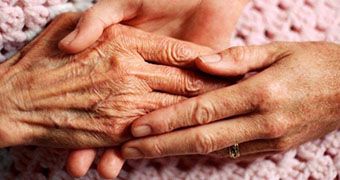 abc.net.au
I'm attracted to the idea of an individual having choice over their life decisions and when pain or other circumstances make life insufferable, the right to terminate one's life in a considered manner is a critical part of such choices and one the state should not be interfering with.
The situation in Victoria has been dragging on in my mind. I can only imagine what those waiting for the change in law must feel if in insufferable pain. It's xalled insufferable, after all, as it cannot be tolerated.
According to this article, just yesterday saw an emotional passing of the euthanasia legislation (albeit with amendments that require ratification) after a huge 28 hour upper house sitting. I'll quote the main points here for those who want a digestible version of the article...
* Patients wanting to access the scheme would face two independent medical assessments before being able to obtain lethal drug

They must be over the age of 18, of sound mind, and have lived in Victoria for at least 12 months

The patient must administer the drug themselves, but a doctor could deliver the lethal dose in rare cases
I can see the motivation for restricted access to those who have just moved to Victoria as I would imagine many people around the country would want to exploit the new law for their own relief. It does however highlight the fact that people are being forced still to live in pain with no hope of recovery due only to laws.
It'sa great step forward for personal choice, my only complaint is that it's so localised and so late. Get out of the way government and give people the ability to define their own existance!