Meet Appa
Appa is our Standard Poodle. He's about 2.5 years old and came to us to be our service animal. Appa supports us emotionally in and out of the house. He's a great cuddler, very smart and extremely sweet-tempered. He loves baths, he loves to be brushed, he loves to play . . . he loves life.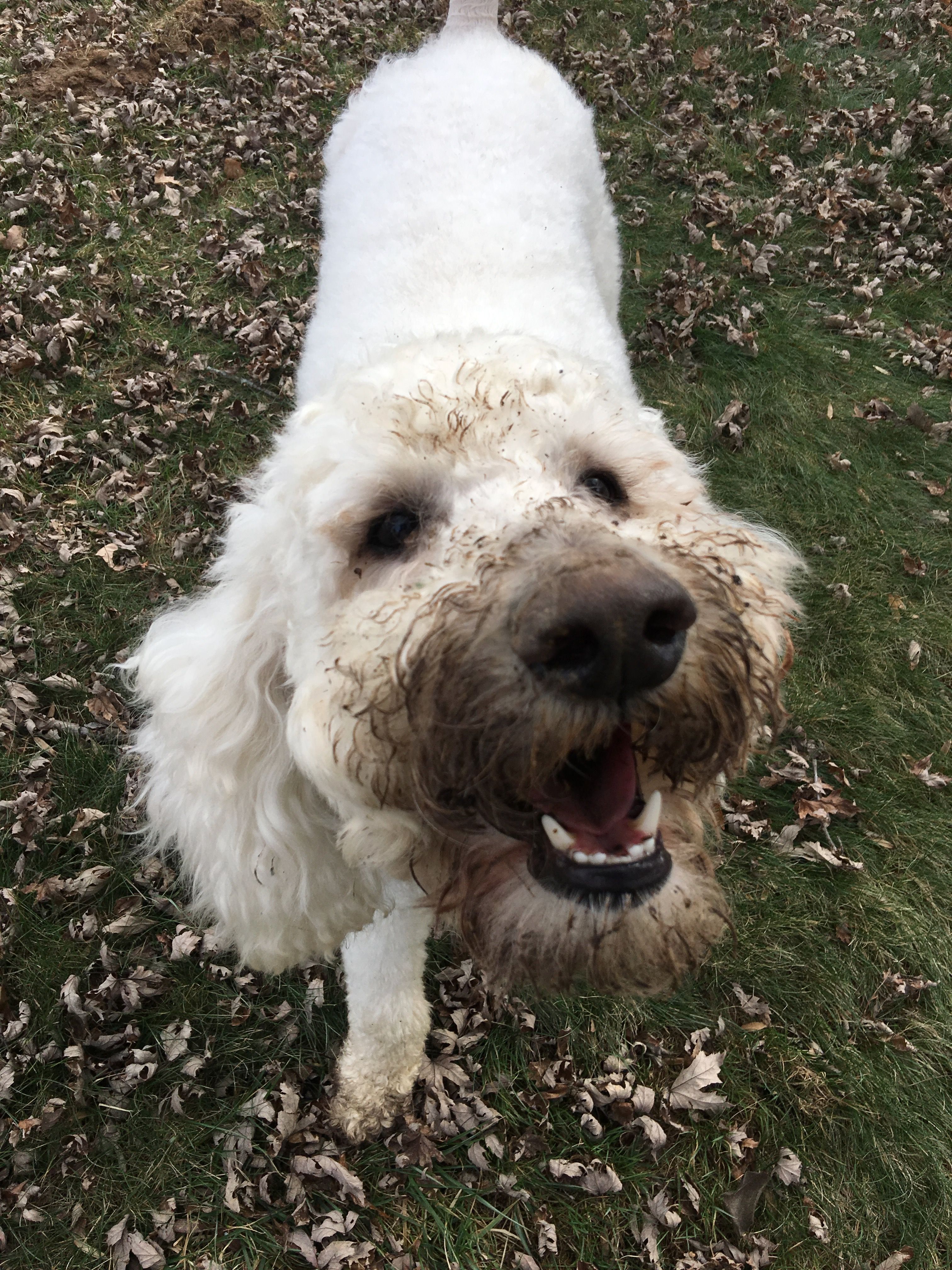 When the kids cry, he licks their tears before they can fall. He always joins family hugs. He loves dancing with his paws on your shoulders. He dreams loudly and often, making us all laugh. And he has wonderful adventures in the dirt. Good thing he's a white dog so we know when and where to wash!
Do you have a puppy love in your life? Do you know where our dog got his name?
image and post by @shawnamawna
Don't forget, best comment on this account or @shawnamawna each week gets 5SBD reward.