Granting Ourselves the Permission We Need
I am in my bed with peanut butter and chocolate beside me. I have my laptop in my lap. I'm under the blankets. I've knocked several items off my to do list. Once I post this, I am going to record some poetry in my closet and then indulge in watching something questionable on Netflix.
Tonight is my night off. It's my time for me. @nat5an has his own night off. On these nights we are free from parental duties (although we still support one another as needed). Tonight, Nathan will put the kids in bed on his own. He is doing that now. And I will stay here, relaxed, in the quiet.
I need this.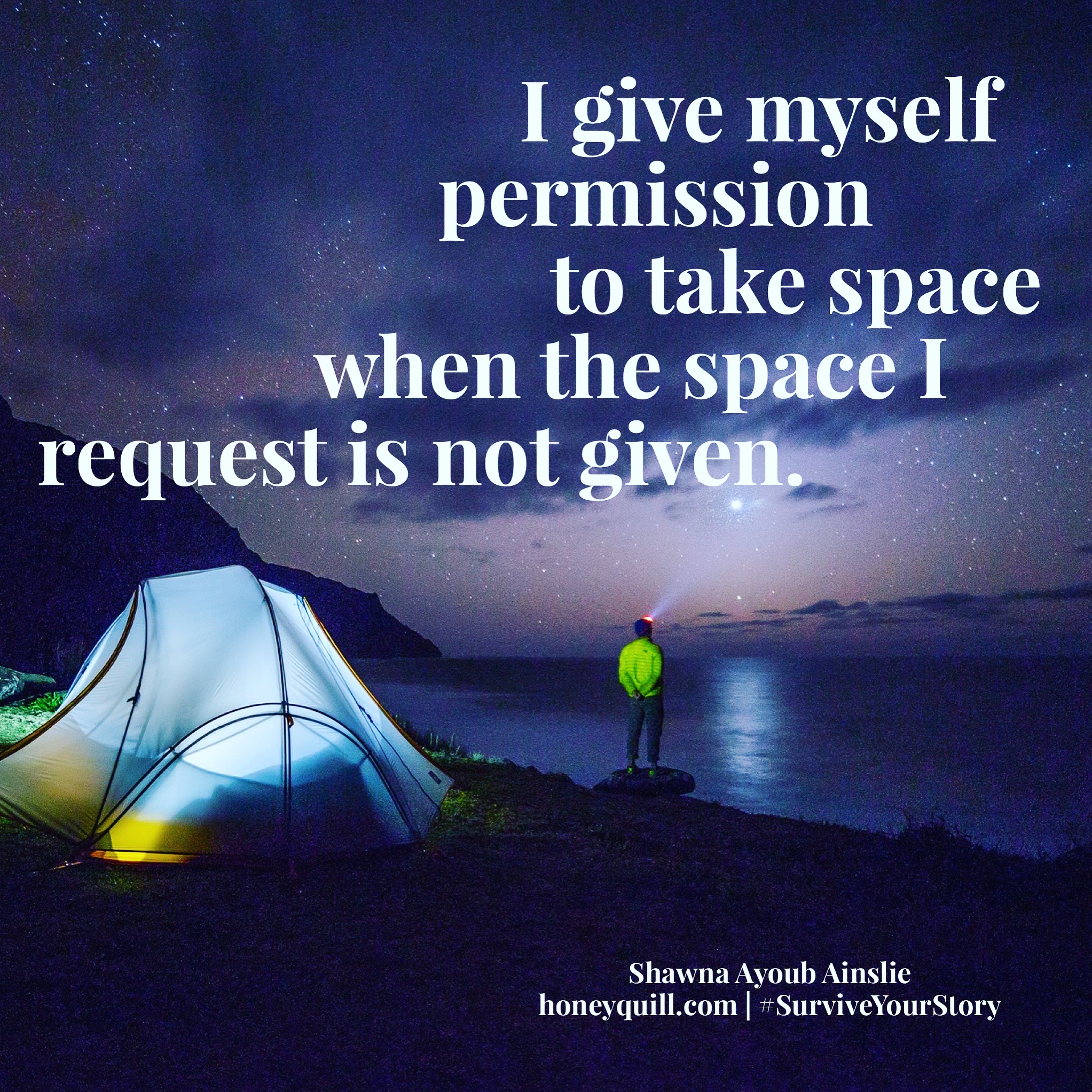 image made with WordSwag
I need time and space to myself when my body is not being touched or climbed on by my children. When my ears only hear what I choose to share with them. When I can indulge in my favorite treats without sharing. I need to relax. I need this freedom. But getting to the point where I could ask for it was a long road.
It is very difficult to shut off the "mom" impulse. Because I have high needs children, I am often on high alert. Learning to slow down . . . Okay, back up. Learning that I could or should slow down was a long slog. I was burnt out (and so was Nathan) before I demanded time "off."
It was hard because I had to trust him. He had to trust himself. I have been the primary caregiver to our three children since conception. Nathan has worked outside the home. And I was raised with cultural expectations that I would carry the mental, emotional and physical load of parenting while Nathan was only meant to provide. Providing is hard, but parenting is 24/7. There are no lunch breaks or even bathroom breaks for at least the first 10 years of a child's life.
Thankfully I have an amazing partner who is willing to grow with me by making the space I need. Still, I had to demand that space before he heard me or even understood how much he needs the break and began advocating for himself as well.
What do/did you need that you are/were afraid to ask for?
post and image by @shawnamawna



Recent Posts