I'm fairly new in Steem, and indeed it was my first time on steemfest.
One important thing I've discovered it's the fact that it doesn't matter where do you come
from,what is your wallet status neither how do you look or what have you done in the past.
At the steemfest I felt like we all shared similar thoughts and most important you could feel
that spirit floating around. I remember when on the closing evening dinner everyone was shouting "STEEM STEEM STEEM" Someone said - " This is a little bit like a cult, but i like it " , whatever it is - I like it too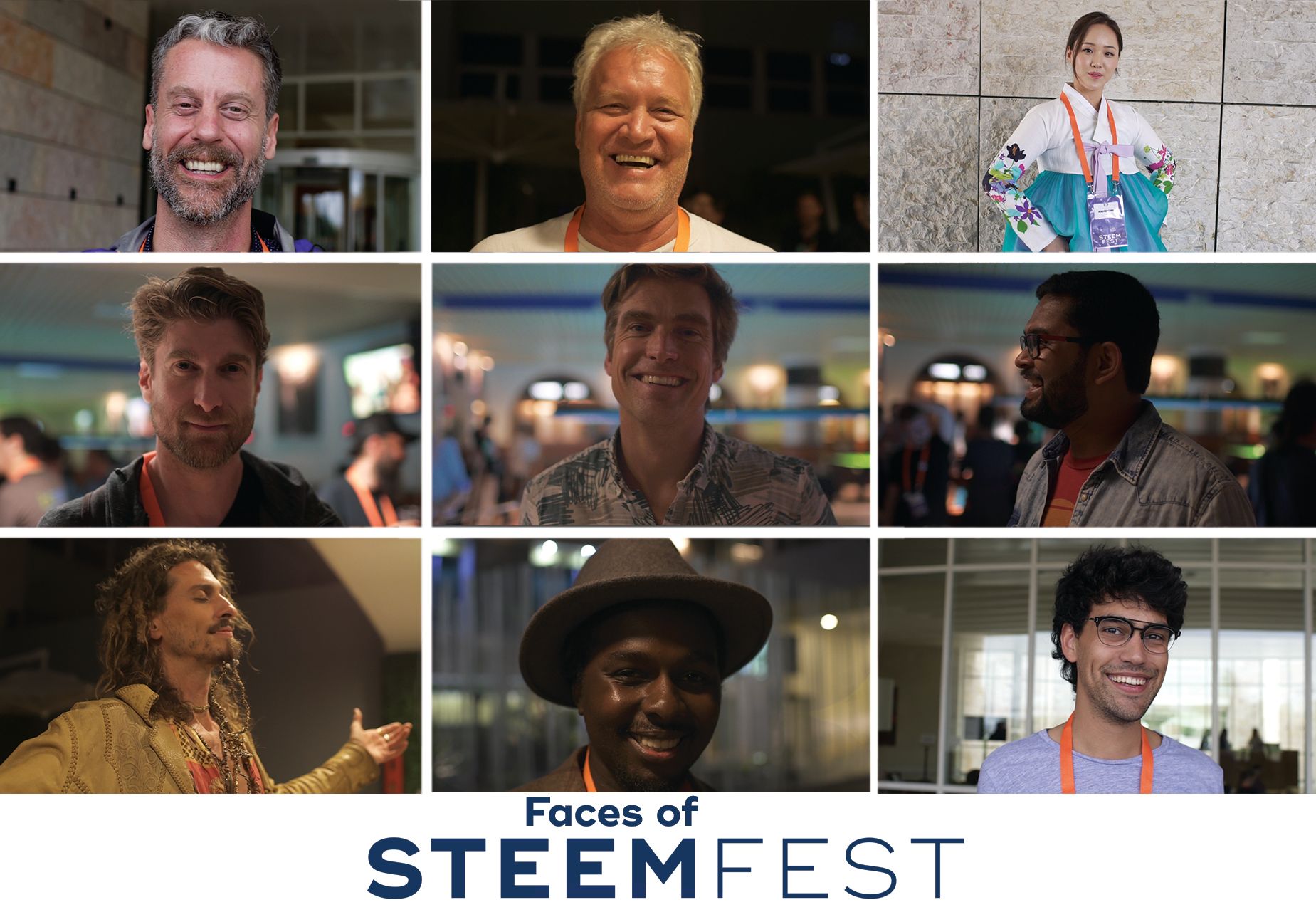 During the first night, when I was filming people mingling so I've got some footage for @steemfest after movie,
I was thinking what else I can do with having only a camera and lens with me. Immediately I've noticed that there is something in all of us, something unique.
So I came up with an idea to create moving portrait of the people attending this amazing five days,
I shared this idea with @basilmarples who gave me encourage to make it happen.
At the start was pretty difficult as not everyone wanted to pose, even my trick was to tell the person that I want to take picture. Instead I've filmed 2 seconds in 50fps so I could slow-mo afterwards.