Do not Be a Conquered Woman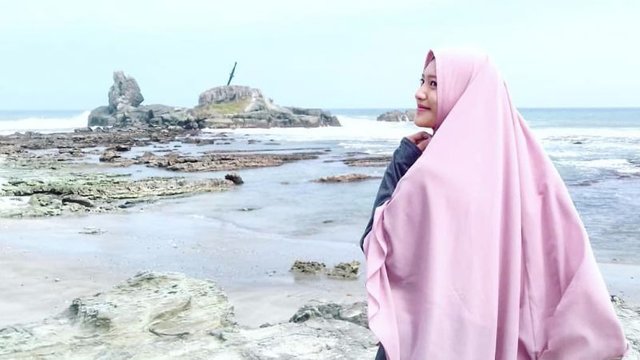 For you women, take good care of yourself, keep your honor wherever you are, and keep your responsibility as a Muslim. Do not let you become a woman easily conquered by men, so you are not easily abandoned.
More precisely do not be easily eaten seduction of male rags, do not easily believe his sweet words, before he proved his courage to come to your parents.
Remember, when talking about self-esteem and honor then you have to be firm, do not easily wilt with cheap offer that is not a responsibility at all.
It's not just men who have to be firm, because women should be able to firmly guard himself, so that his honor can not be played with a man easily.
The point is how sweet a man offers you attention, do not be instantly lulled, for fear of the sweetness of the words that come out of his tongue is not as sweet as the intention that is in his heart.
Men are so shrewd try a heart, then you as a woman do not be deceived in dirty tricks, let alone just with sweet words that finally make you cry.
Once again you have to remember, that the nature of men really like stocking charm, then make sure you do not bring feelings with the nature that sometimes makes you feel floating.
Really in his brain is not as good as the words that have been offered to you, because a real good man will not come to you and invite you to play love before his time is lawful.
What a good man it is not easy to say love to you, before he ties you up in a definite bond that is sanctioned by God.
Then if there is a man coming to you only with sweet words and attention only then do not rush to interpret him either, because a real good man will not be a lot of small talk.
And when you ask, are all men the same mode? Of course not, because that's why you must be very careful to recognize the greeting and attention of the man who approached you.
Do not let you be fooled by the sweet words, do not want you conquered only with the promises of a happy moment, so you do not lose if left behind without real certainty.