What a week!!! But it's all good...
Hello my dear Steemian friends.
This has been the first time in the two years of becoming a Steemian that I didn't check in each day. In fact, it's the first time that I didn't even turn my PC on for some days in like...well, since forever. I know right? It's crazy! Now, I do always have my phone and check for messages on discord and telegram on autopilot each day, but I don't really check in here on my phone unless I really have to. But I can tell ya: it's a weird feeling to always be 'connected' and then suddenly not be. No, the electricity didn't fail on me, the internet connection was fine too. The cold, hard truth is: I've been busier than I've been in a long time. But it's not all bad. Actually none of it is.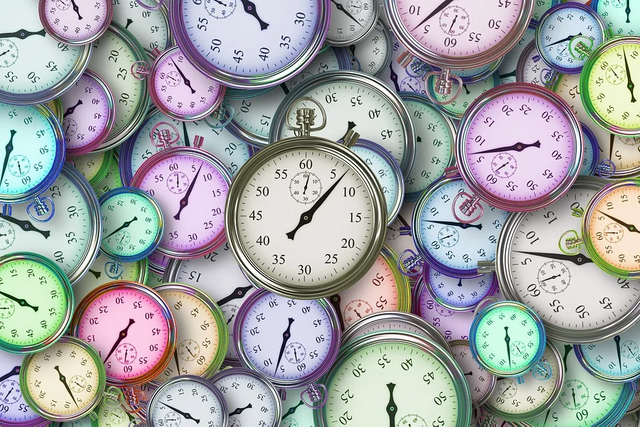 source
Not one, but two 'regular' jobs, and some side dabbles - when it rains, it pours...
As some of you will maybe remember, in August, I applied for a job and was hired on the spot. However, things went wrong internally and the manager dealing with my application at the time was already in the process of finding a different job for himself, so things were put on the back boiler. Long story short: I am finally starting this job in February. However, because things have been messed up over the past few months, I will be working closely with my direct manager for the first couple of weeks to get things back to normal. This is perfectly fine, but it also means that the income that was promised in August has been diminished to less than half of that amount for at least the first few weeks, to months.
While I was waiting to get started, I decided to apply for another job, that could easily be combined with the other if needed. And guess what? They hired me as well!
So the past week was so busy, I barely had time to think, let alone do anything else.
On Monday, I had an induction day at the second job, and also two training days on Thursday and Friday.
These were two full days, and let me tell ya: if you're not used to being in a school setting for many years, it's hard!
It wasn't the material that was hard. Not at all. It's quite interesting. But to be honest, I've had it easy the past few years.
Only my eldest was in school, and only 10 minutes away, so getting up at 8 was perfectly fine to get her into school in time. The past week, I had to get used to getting up at 7. Shower, coffee, get in the car to get the girl who was minding my kids while I was gone, then drive the eldest to school, and then on to Castlebar 20 minutes away from us, to get myself to the training day from 9.30 till 4.30. That's 1.5 hours in the car before the day even starts! Then drive home, bring the childminder home and work on the assignments they gave us. Feed the kids, make sure they take their showers, get them ready for bed. Before they even closed their eyes, I was ready to go to sleep myself!
Friday, I had to do it all over again, but in the morning I decided to do some simple yoga to wake up my body, and a few minutes of meditation before hitting the shower. Those 30 minutes made the difference! I felt more energized throughout the day and didn't collapse as early either.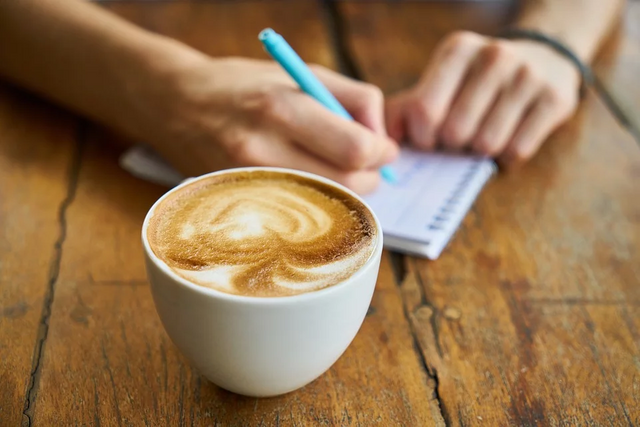 source
Tuesday I had a meeting with the manager of the other company, to go through a few things before I start.
Then just after I left there, my friend in Holland called me to ask me to do another translation for her. She's the only one I still do that for. The rest, I really don't have the time anymore. Nor do I really want to do it.
And Wednesday was my usual day of driving my son to dance class in Castlebar in the afternoon, and my daughter in the evening. In the past week, I also had to drive the car to the mechanic for a service and an issue that needed to be looked at, and I had to bring it back twice because he had to order the parts and wait for someone to check my engine.
All that 'somewhere in-between' all the other things I had to do, and another 12 miles up the road. A lot of driving and sitting in one place... In the evenings, I turned on the PC, but couldn't concentrate for more than half an hour to an hour before my vision would blur and I'd decide to shower and get into bed, before 10 pm. And that's quite something for me. But it's probably a good thing. No more late nights for me in the coming time!
Luckily, the course is only on Thursday and Friday for the remainder of January, and one exam day in February. Then I have another course day on the 21st of February, and I will most likely start that job in March.
It means that I'll be working one job from 9 till 11 in the mornings, from 7 till 9 in the evenings, and one weekend every two weeks. Then the other job will be full days on Thursdays and Fridays. I am planning to see which one I like best, and we'll see if I keep them both, or drop one. We'll just have to see what works.
Meanwhile, I have also started packing because we will be moving house at the end of February. And I have no clue where! It's hard to find a house here in the winter, but I am not letting it stress me out, something will surely come up soon enough. I've decided to keep up the yoga/meditation routine in the mornings, and it sure keeps me grounded.
So I'm sticking with it.
I haven't been able to work on my own project this past week but I'm sure I will find the time for that this coming week.
Either way, things seem to be falling into place. The funds that will be coming in will be welcome, and helpful for my own project and the upcoming move. It will also be used to buy some crypto, I'm only 2 SP(!!!) away from becoming a dolphin here and I would love to buy a bit of Steem to get a bit closer to bigger mammals in the sea. I'd also love to finally add a bit more BTC to my portfolio because so far, it's been going out more than coming in. It's time. Right on time, I think.
So yeah, the past week has been a bit crazy and hectic for me. And a bit more stressful than usual. But I truly feel that things are moving in the right direction. My ultimate goal will be that I get so busy on my own project that I won't need the other two jobs anymore. But until then, I will do whatever it takes to make things work.
Things are looking great!
Thank you for reading!