Another fruit POST!
Just a piece of information you might not heard about juicy and sweet Strawberries.
---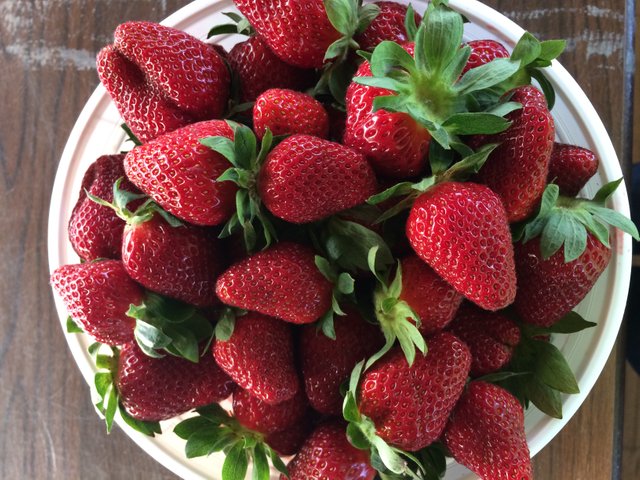 Fresh strawberries are high antioxidant food. As well as being a rich source of vitamin C, they contain manganese, folate, potassium, B vitamins, and the beneficial flavonoids, quercetin and kaempferol. In addition, they have heart-healthy properties, benefit the digestive system, and are the only fruit to have seeds- a source of small amount of omega-3 fatty acids- on their exterior.

Seasonal berry is very useful for the normalization of the activity of the heart muscle, it is used as a preventive maintenance of constipation and a means for restoring intestinal motility, actively affects the condition of the skin. Strawberry helps with joint pain.

Strawberries are better to eat after the main meal, because It contains many organic acids that irritate the walls of the stomach. The surface of the strawberry can collect pollen, which leads to allergies. To get rid of it, strawberries should be doused with boiling water in a colander. This will not worsen its taste and useful properties.
---
✅ Helps prevent blood vessel damage
✅ Helps Arthritis and Gout
✅ Soothes upset stomachs
✅ Helps Brain to function properly :)
✅ Contains anticancer substances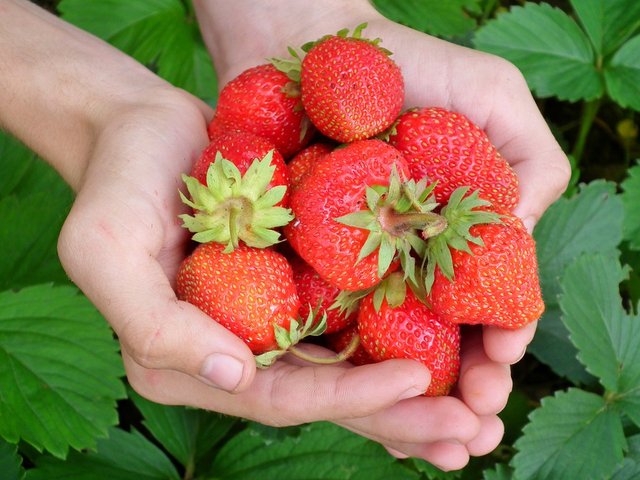 ---
What is good for?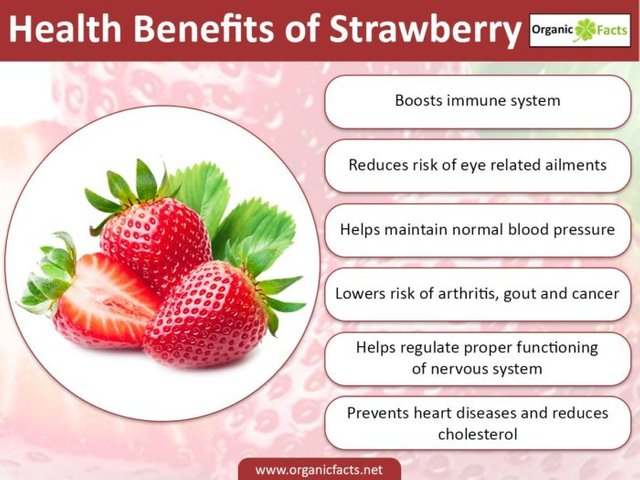 ---
Hearth health
Apart from vitamin C, the berries are rich in quercetin and kaempferol, both of which can prevent "unhealthy"(LDL) cholesterol in the blood from oxidizing and damaging artery walls (artherosclerosis)
Digestion
A tea made from the leaves is a traditional remedy to soothe acid indigestion. Fiber in the fruit can aid a sluggish bowel.
High Blood Pressure
Strawberries are rich in potassium and magnesium content, both of which are effective in lowering high blood pressure caused by sodium and various other risk factors. Potassium is a vasodilator, meaning that it reduces hypertension and the rigidity of arteries and blood vessels, thereby lowering blood pressure, easing the flow of blood to various parts of the body, thereby oxygenating them and keeping them functioning at their full potential.
Anticancer
Contains the antioxidant compound ellagic acid that scavenges for, bind to, and helps neutralize cancer-causing chemicals in the body.
Brain Function
Unfortunately, it is very common for old people to begin losing their memory and control over certain activities, muscles, and limbs. This is due to either the natural or premature aging of their brain and nervous system. Actually, free radicals are the agents responsible for signs of aging because they have an adverse effect on both of these systems. Due to the activity of free radicals, the brain tissues start degenerating and the nerves become weaker. Luckily, strawberries can help you avoid these untimely conditions in life.
Weight Loss
Strawberry promotes weight loss due to the presence of various nutrients that help to stimulate metabolism and reduce appetite.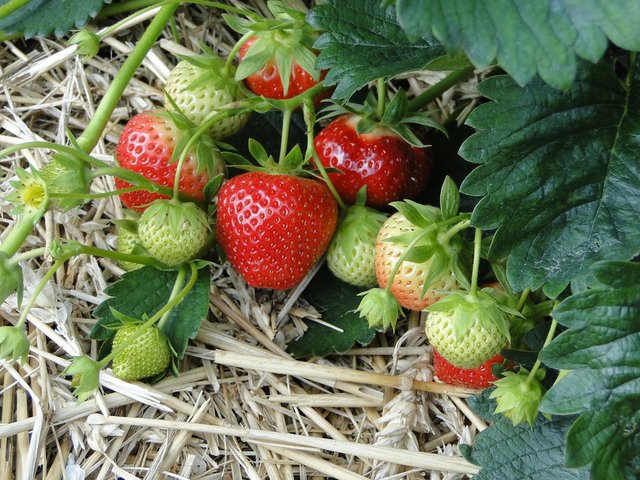 ---
Using strawberries in cosmetology
Strawberry is one of the favorite topics in cosmetology, the aroma of sweet berries is used in perfumery compositions and bath series (scrub, gel, shampoo). Fruit acids, contained in berries, are used as natural raw materials for professional peelings, but no one forbids the use of several berries for skin care of the face, neck and décolleté zone at home. Strawberry is a well-known skin whitener prone to dark pigmentation, mashed strawberry masks are known even for your favorite movies. Strawberries combine with honey - for moisturizing and smoothing the skin tone, with white clay - to soften and smooth the skin.

---
Strawberry - aphrodisiac
Even the shape of their berries - most often in the form of the heart - strawberries promotes the excitation and enhancement of attraction. An interesting fact - strawberry is a rare case when the product affects both men and women. For beautiful ladies, the best start to a romantic date is a glass of champagne and a few ripe strawberry berries, which guarantees relaxation and the right mood for enjoyment. For men, juicy berries will help to surround their chosen one for as long as possible with attention, care and ardor.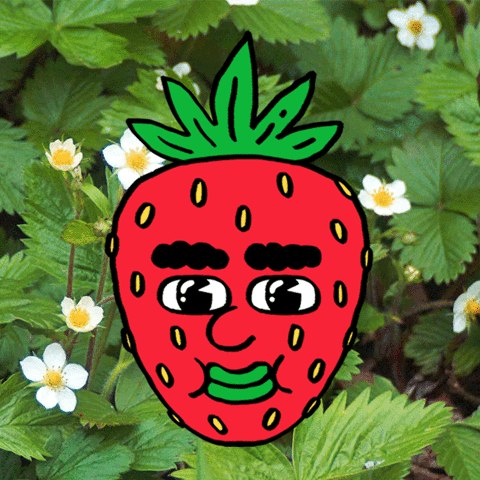 ---
How do i get best from it?
Eat seasonally
Strawberries are grown all over the world and are available through the year, but they do not store well and quickly lose their nutrients once picked. They are most delicious and nutritious when eaten fresh in a season.
Go organic
Most strawberries are treated with high amounts of pesticides and fungicides.Eating organic is the only way to avoid this chemical contamination.
Strawberry and cucumber salad
Try this unusual and detoxifying combination: hull and halve 1lb(450g) strawberries and cut 1 cucumber into thin slices. Toss in a bowl and season with freshy ground pepper (which brings out the flavor of the strawberries). Blueberries make a nice additional ingredient so add a few, if you like.Personally im adding flax or chia seeds into this mix which makes this salad super nutritional and TASTY AF.


Make a tea
Stomach-soothing strawberry tea is best made from just-picked young strawberry leaves. Place a handful of fresh leaves in a teapot. Cover with boiling water and allow to steep for 5 minutes. Add honey, if you like,strain, and serve. If fresh leaves aren't available, use dried.

---
---