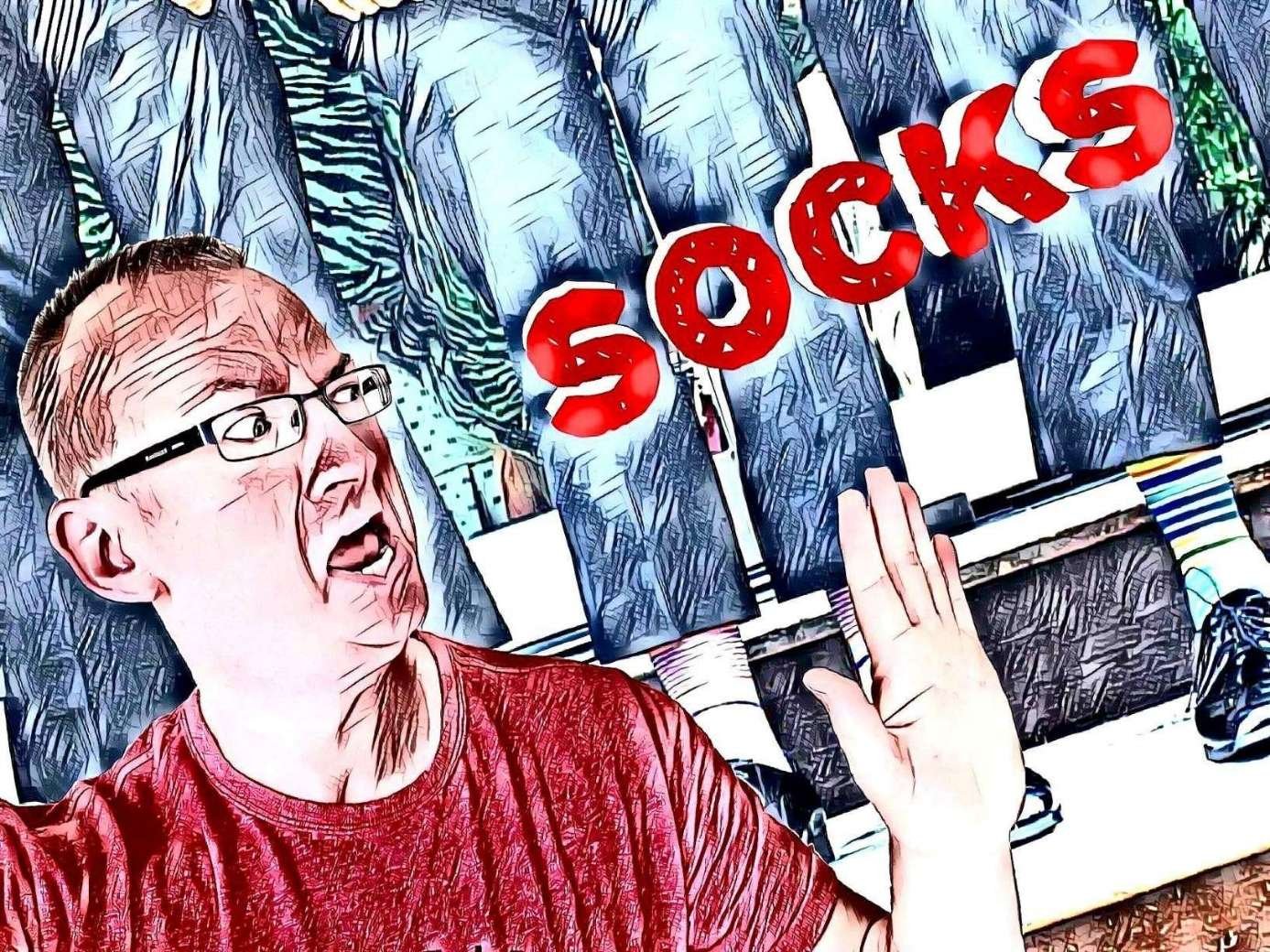 What's going on there then?
I made my trademarked cat eating fudge face at the contractor who had waltzed in to sit beside me. He was wearing trousers that stopped at his shins and below these were white sport socks above his patent black shoes. It was an odd look to say the least.
I wondered if he had fell in some glue and rolled about in a thrift shop.

He paused whilst taking off his suit jacket, seemingly irritated that I wasn't throwing gold doubloons at him prior to speaking.
What are you referring to?
He said slowly, his expensive cufflinks sparkling in the wan yellow office light.
Your mad socks. White socks, you know?
He looked down at his odd clown like attire and smirked.
Oh the socks?
He squittered an odd tinkling, condescending laugh.
It's very in right now.
He said, sitting down with a satisfied thump.
I trumpeted like a Rhino in a storm.

It's very in? What is in? Wearing white socks? Are we back at School?
He started to pull his laptop out of a hideously expensive bag and made a tetchy swatting motion at his own face as if his nose was a stranger's penis.
I am not going to sit and discuss fashion with you.
He said pompously.
I gulped some coffee down the wrong way and then made a howfing squawk.
He studiously ignored my choking.
I got myself back under control.
It's not a dare is it? Have I missed some charity thing? Should I be dressed like a Jester?

He jerked slightly at the mention of Jester and turned to me. His eyes narrowed as he looked me up and down.
I wouldn't expect you to understand. As I said, it's very in right now.
He turned to his laptop smugly, content to have put me in my place.
But you are forty if you are a day, it is surely not "in?"
He took a deep breath and closed his laptop slowly.
Fuck this.
He muttered under his breath. He stood, laptop in hand and walked away looking for another seat.
At that moment, Mikey walked in the door.
Hey Mikey!
Mikey grimaced suspiciously.
What?
I patted the now empty seat beside me.
I saved your seat!