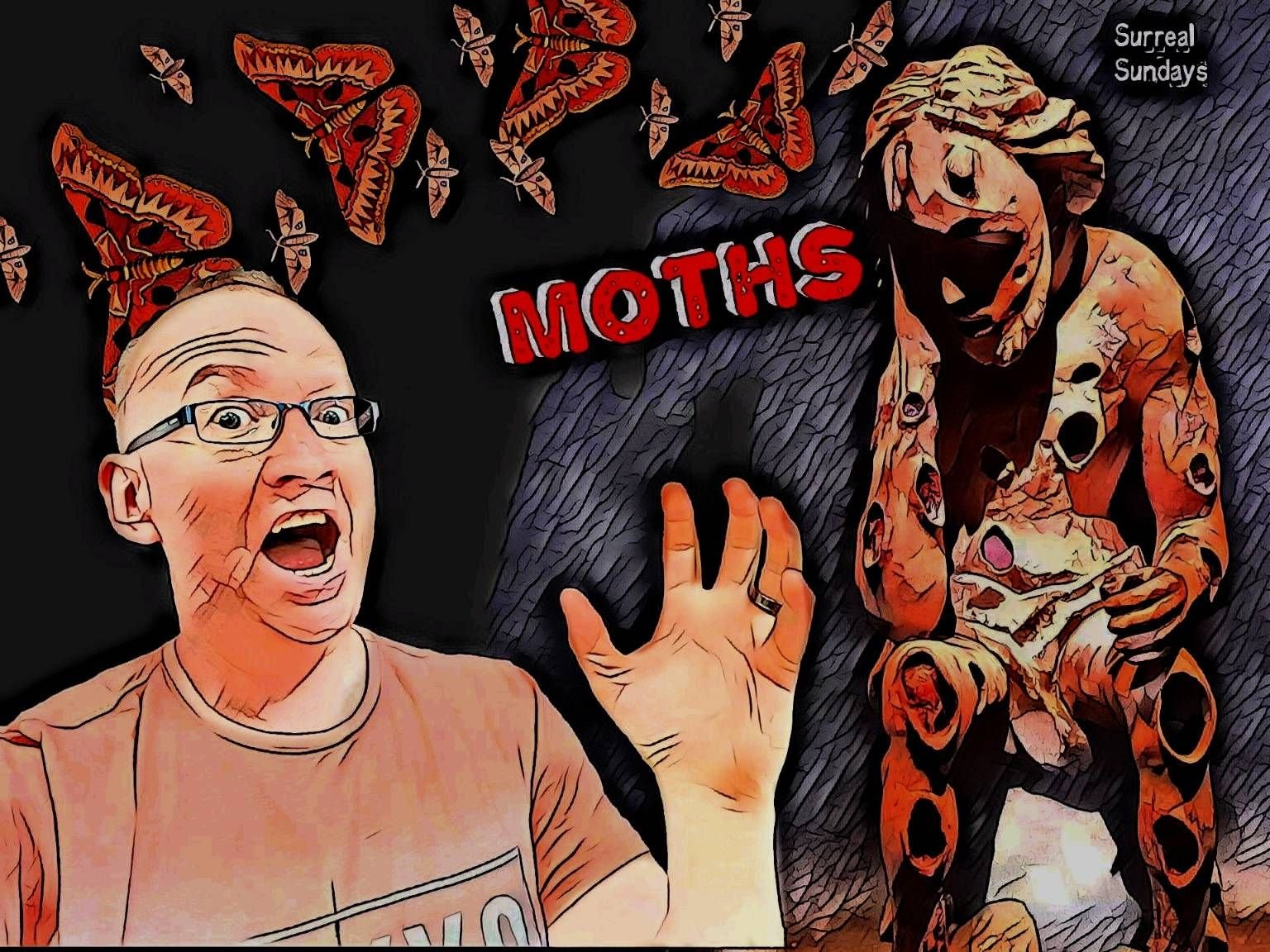 A strange ululating cry pierced the night. I shot upright in my bed.
By the devil's fingers, what was that!?!
I reached out to shake the good lady but where she should have been lying was empty. I looked around in the dim light of the street lamp that dribbled through our rubbish blackout blinds. There was no sign of her. I looked in the cot where the little boom slept. He was gone also.
I reached to the side of my bed for my mobile phone to check the time. It was cold in my hand and wouldn't switch on. I felt a chill run down my spine. What the flaming fling-flang?

I swung my legs out of bed.
To say I was slightly rattled may not have done the situation justice.
I reached down to the floor just under my side of the bed and pulled my massive Maglite out. It doubled as both an impressively powerful torch and a good clubbing weapon.
Oh yes, and if I wanted to tease the good lady I occasionally brandished it and said it was going up her chuff if I heard any more nonsense.

For a second that jovial memory made me smile until I flicked the switch of the torch. It was dead. My smile faded away.
I ventured toward the door. Torch brandished before me like an axe.
The haunting cry echoed out again. It sounded like a wolf with its nadgers in a vice. It was coming from downstairs.

They had come for me at last. So be it. I wasn't ready but I was totally ready.
Let's dance fuckers
I muttered grimly and headed downstairs.
There was a subdued light spilling from under the living room door. I pushed at it.
It gave a long and spooky creak as it swung open. Of course, it would do that, I thought.
I jumped in and yelled.

The good lady was on the couch feeding the little boom. She jerked up from a half doze.
What the heck?
She mumbled, looking around.
I lowered the torch which I had raised above me like an axe.
Oh sorry lass, I thought...
It chose then to come at me. Something dark and terrifying battered off my face.

I screamed in blank horror as the feathery winged creature of darkness banged off my face repeatedly. I swung the torch around screaming madly and hopping from foot to foot.
There must have been a dozen of them. Pestilent beasts of horror, battering against my flesh, my soul.
I staggered to the side under the onslaught. In danger of going down.
I caught a glimpse of the good lady and my little boy, gazing at me in horror. From somewhere deep within a mighty rage erupted and I flung my fury at the enemies that beset me.
The torch became an extension of my arm and whirled around like a blade of death.
It connected.
The attacker(s?) plummeted to the ground.
I leapt up high and mashed the torch down on it till its broken body was almost unrecognisable for the monster it once was.

Panting I looked up. Dimly, through the veil of rage, I heard the good lady calling my name.
Daddy! Daddy!!? What the fuck?! Are you nuts. It was just a moth!
I took a deep breath.
There were loads of them...
No there wasn't, there was just one. Just a silly moth. Jesus, you have woken the little guy up?! You're nuts!
She stood and with a mighty huff wheeked the little boom out of the room.
I knelt, still weak from my battle. The body of the beast lay in ruins before me.
Moth, she says...
I remembered the dark rancid terror of the attack.
Or eldritch steed of the night lords...