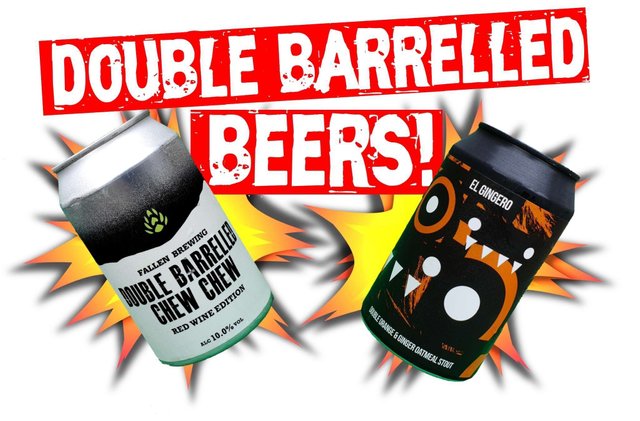 Oh my flippitty jings what a week this is looking to be!! Double Barrelled Choo Choo and Crazy Gingero beers.
When I saw this pair I knew they would look good in a face-off. So that's what we have.
I am in a proper beer mood this week so I am sure they won't disappoint.
On your marks... Get set... GO!

The Chew Chew brand has had quite a line up. The original Chew Chew I thought was a good beer. The follow up, the amazing BlackBerry Chew Chew was a stonker, coming in at an amazing 9/10 booms! This one has a bit more of everything apparently and has also been aged in red wine barrels for six months, amazeballs!
So where will this Chew Chew train take me? All aboard!!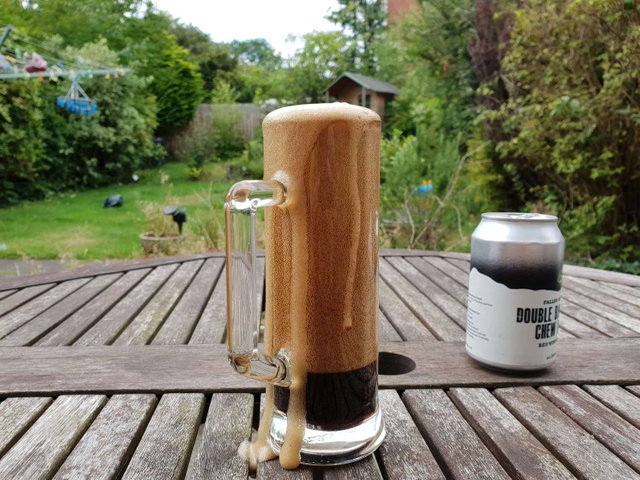 Look at the foam!! It was such a gentle pour and it is frothing up like an Irishman in a bath!!
Hot dang, this stuff is the champion of mankind. It is amazing, dark and caramel'y with malt backbone and subtle berry hints and then that whopping red wine barrel aging making it a taste sensation. Raaar, it's like a sticky and sweet, very alcoholic pudding.
I have no choice but to give the Chew Chew train a whopping

Goodness me, today is a fine day for man and beast. Surely the next beer cannot hope to live up to such greatness?
Only one way to find out...

This one is a double Orange and ginger beer. I am hoping for a big Christmas punch in the mouth by the sounds of that.
Although, given that the first was a mammoth 10 booms, the famous old and wise saying below comes to mind...
Nothing could taste like anything after that.
said me
It pours like a fine fish galloping in the sea.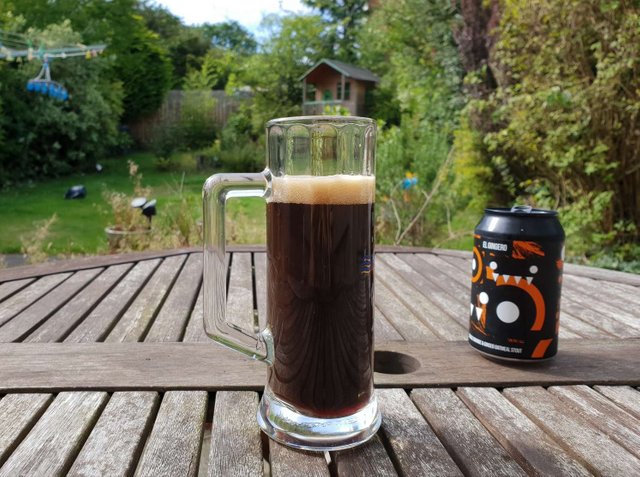 A sensible head in this one and not the foaming sperm of the last. Mmm, it does have quite the yummy smell as it pours.
Let's taste!
Ah. It's solidly ginger in flavour. It overrides everything else. It's slightly beery. Not in the slightest bit stout'y. No orange. Just ginger, lots and lots of ginger.
Don't get me wrong, it's quite nice but a bit more of something else would have made it better. For novelty beer value I will give it 6/10 booms!
Well hurrah for Saturday's and hurrah for beer! A rare ten this week which makes it very special.
Happy weekend everyone!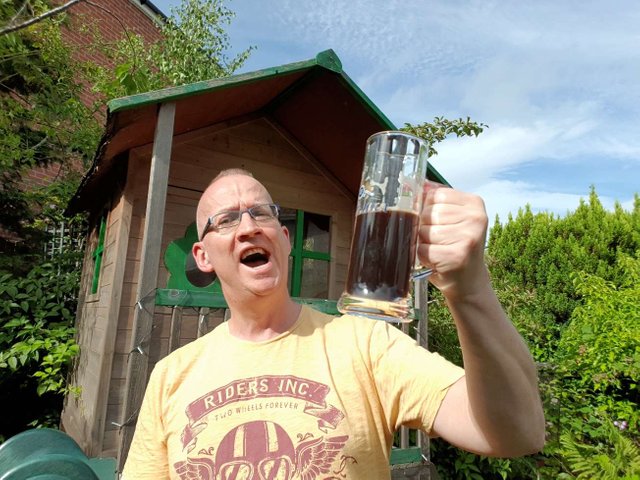 Oh, and please have a bonus outtake!