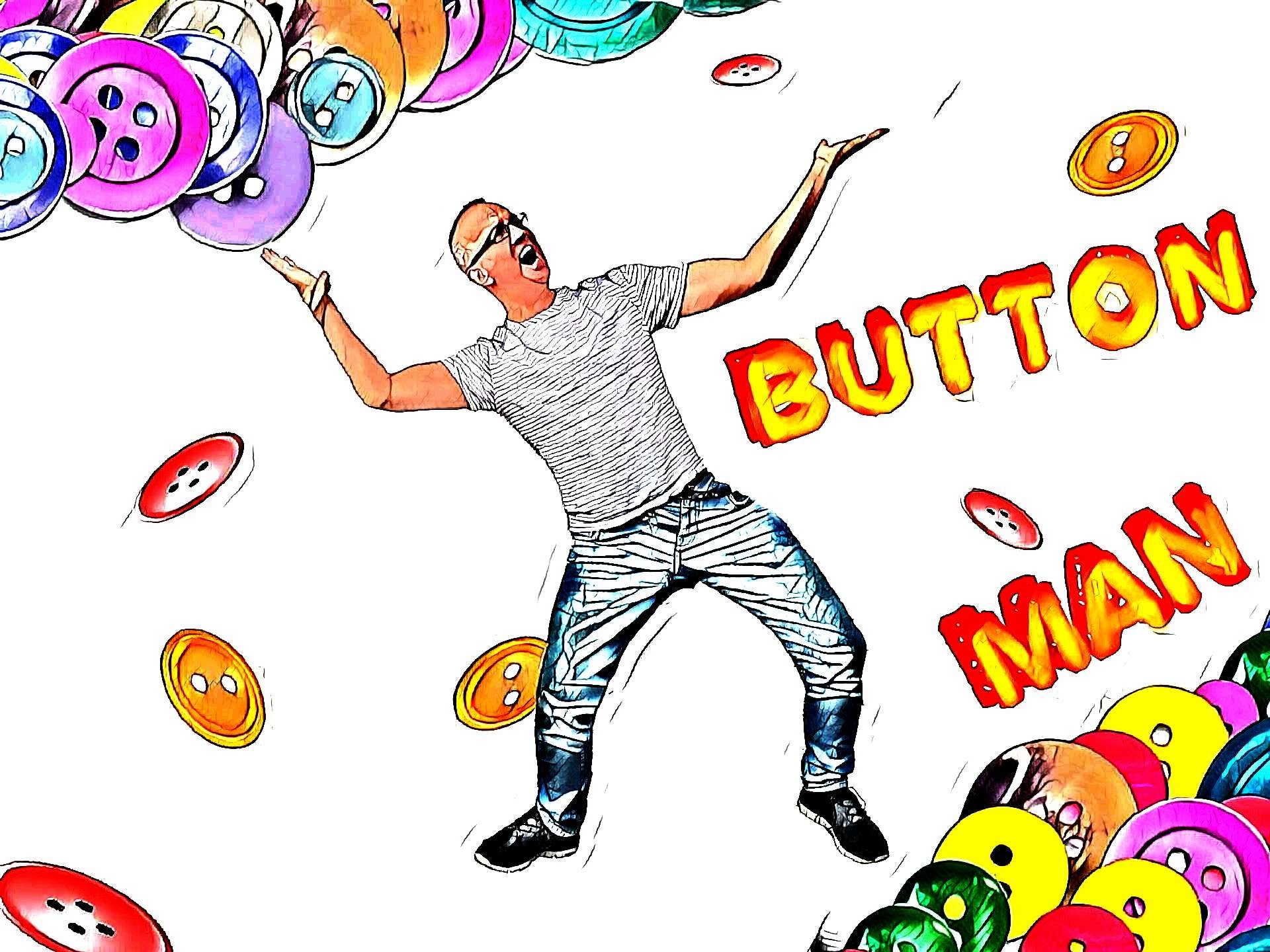 I can't sew?
Said the good lady as she pleadingly held a school blouse out to me.
What do you mean, you can't sew. Everyone can sew?
I reached forward and took the tiny child-sized garment from her. One of the buttons had indeed come off. I rolled my eyes to the heavens and went to fetch the sewing kit we had stashed somewhere.
I came back and gave her a gnarly look.
Are you sure you can't sew? How does that even happen?
I can't, I have just never been able to.
She fluttered her eyelashes and looked at me like a baby cow looks at a farmer with a stun gun.
Hmmph.
I grabbed my needle and set to work.

Shortly after, I held up the blouse to the good lady.
There you go, as good as new.
She took it from me and looked at the buttons.
Oh my god, you have done an amazing job. Seriously, this is totally amazing! I can't even see which button is the one you sewed. You are quite simply the best!
I couldn't help it. My chest puffed up and I smiled proudly as if I had just fixed a hole in my shoe with some dried mango.

Ach you know, it was nothing really. Just a bit of sewing. I am sure anyone could do it...
The good lady stepped close and gave me a hug that spoke of dark deeds in the night.
Don't be modest. You are amazing at everything.
I preened a little. Then stopped. My brow wrinkled as my brain turned over as if churning butter.
Hang on.
The good lady was about to make her escape with the now mended blouse.

Yes darling?
She said sweetly.
A series of flashbacks was playing through my head at a rate of knots. Flashbacks which were sending a cold shiver down my spine.
Remember years ago, I ironed something for you because you were "rubbish at ironing?"
The good lady looked up at the ceiling and then around the walls as if searching for a spider.

Did you? I don't quite remember.
Yes, you did. And after it you said I was amazing at it and ever since, I am the man who has been landed with the ironing...
She stopped chasing the imaginary spider and looked at me, her eyes wide and innocent.
And then, way before that, I cooked dinner and you said it was amazing and how I was an amazing cook and ever since then, I have made most of the dinners in this house?
The good lady looked both furtive and alarmed like a stoat that has knocked over a bin.

And now I am amazing at sewing, does this mean I am the sewing man?! You're taking the piss!!
The good lady cocked her head to the side.
Hear that? I think the little boom has woken up from his nap, I better go up.
She turned and fled.
The fog of subterfuge and confusion was clearing from my mind. I growled under my breath.
I'm on to your tricks little Missy. Oh yes, I am on to you...