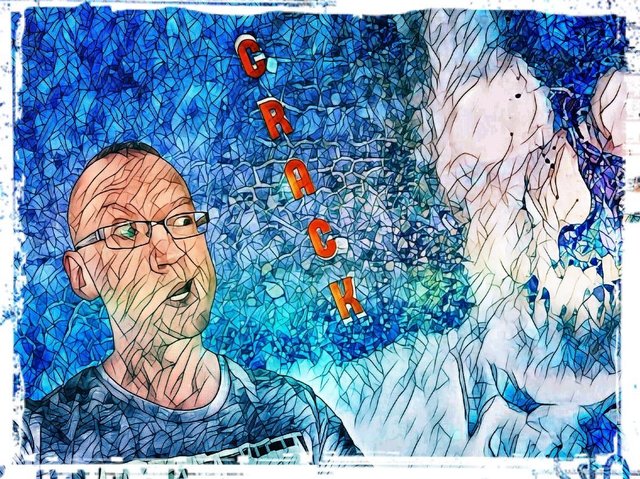 I knocked on the door of the meeting room with my customary three note jig.
It was a jaunty knock. A knock that said I ain't afraid of you or my unfeasibly large 'testicans' are incoming.
Enter.
A waspish voice sniped from the room beyond the door.
I marched in and kicked the door closed behind me with all the grace of a Night Shinobi.
Please, sit.
My boss, the ineffable El Jefe motioned at the seat before me with a hand.
A pleasure.

I sat and looked at him expectantly. There was another dude beside him. A sort of blonde, gingery looking thing. I could imagine him eating apples and masturbating at the same time.
I frowned in disapproval at the thought.
El Jefe frowned too as if we were the famous Frown Clowns about to start a show.
BoomDawg, you know me, obviously. This is Jan.

El Jefe carried on frowning as he waved to the gingery man beside him.
Jan, is our new Security Analyst.
Jan nodded in confirmation.
He looked as if he was trying to be friendly, forbidding and stern all at the same time. Which just made him look like a dog eating a bowl of slippery spaghetti.
Jan has been running some reports and I'm afraid you came up in one of them.
El Jefe nodded ruefully as if telling me I hadn't added enough yeast to my brown cobbler.
Jan nodded sadly.
I'm afraid so. Looking here...
He fumbled with a piece of paper in front of him. It looked like a list. A long list.
Um. You have a company BlackBerry, yes?
He didn't wait for my answer.
You don't appear to have switched it on in months. Three months to be precise.

So pregnant was the pause that followed, I was tempted to give its feet a rub.
Jan put down his piece of paper and stared at me.
Would you care to explain?
He said. His tone was soft as if he were stroking a cat's ear and wishing it were one of my testicles.
I rolled my eyes.
Of course I haven't switched it on. Who uses Blackberries these days!?
I said with an exasperated shake of the head.
Who uses them!? We bloody well use them!
Barked El Jefe in an annoyed tone as if his Aunt was wearing red shoes again.
But since we switched to the touchscreen ones none of us can work them. They are shit. That weird OS they have is shit.
I let out a disdainful laugh.
I mean, what is it with all the mad swipes. What was it, swipe up to go back!? Nobody can work them.
El Jefe and Jan looked at each other as if telepathically kissing.
There have been... Problems.
Admitted El Jefe in a pained voice.
Yeah, they are shit. Can I get one of the new iPhones?
Will you use it?
El Jefe retorted.
I promise I will. Honest, boss.
I gave him one of my special smiles and made my eyes dance for him.
He grunted in what seemed to be a grudging yes then waved at the door dismissively.
I sprung to my feet with a jaunty wink and headed for the door.
Will I use the iPhone they give me?
Ha, will I fuck.