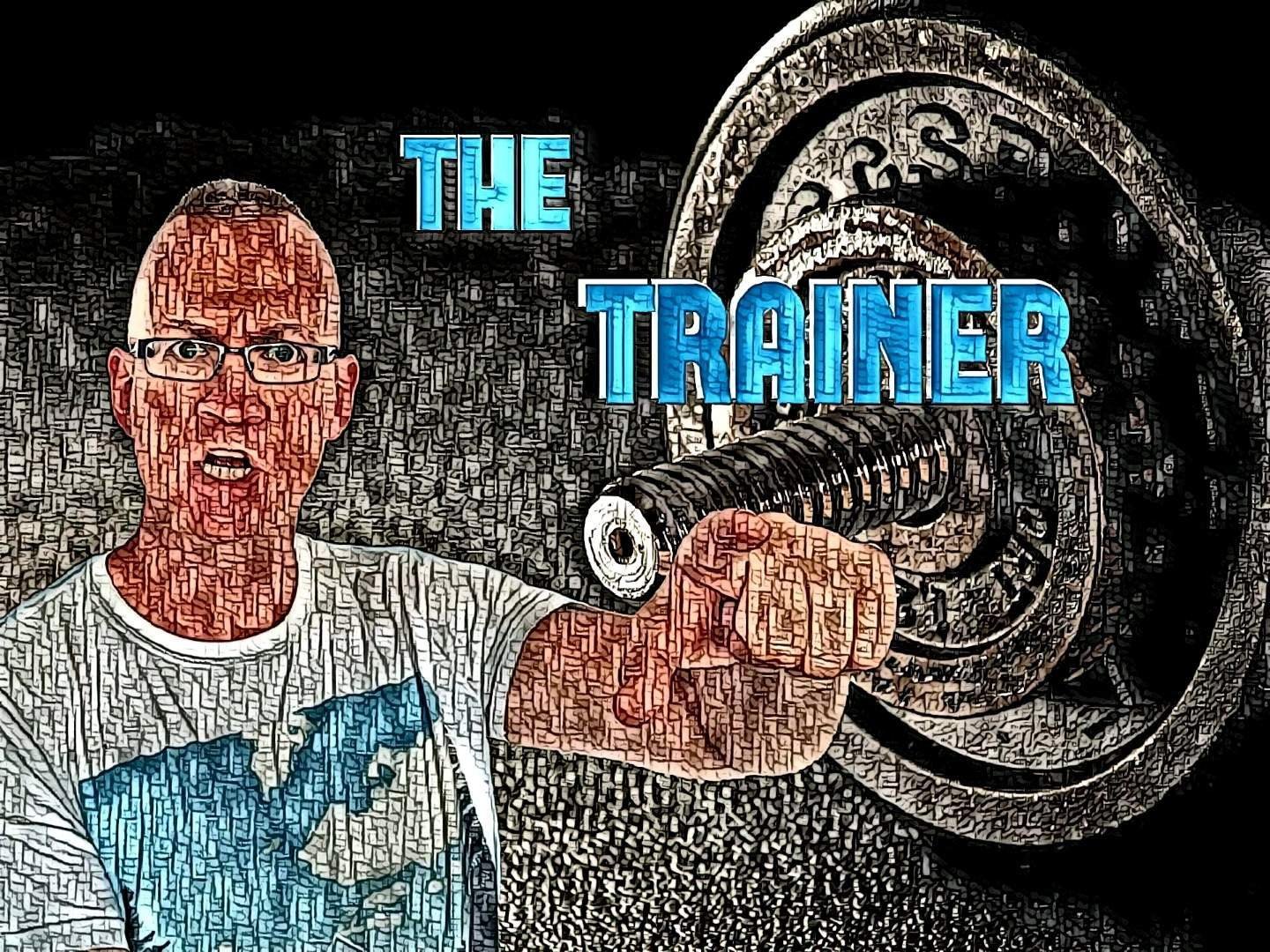 I wandered into the living room with my gym gear on. The good lady looked up from what she was doing.
You going for a workout Daddy bear?
Yeah, won't be too long.
I went into the kitchen and grabbed a bottle of water and headed out to the garage which was my makeshift gym. Despite my best intentions I had not been going to the gym as often as I had wanted and being in my forties I am struggling to shift the pounds.

I had decided to take matters a little more seriously.
I had enlisted a Trainer.
I walked into the garage. The weights were all set out as was a punch/kick bag and a pull-up bar.
My trainer was there too. He stood there with a frown on his face as I entered. I couldn't help but admire his honed and muscular physique. That's what I am after. I thought.

The Trainer pointed at me.
So, Fatty Boom Boom, you ready to get fit?
I grunted and moved to the hand weights. I started doing some basic curls. All the while the Trainer stood beside me with a face that looked as if he had discovered that the Highland Toffee he was chewing was actually made in Holland.

I got to ten reps of my first set and was about to stop. The Trainer stepped forward.
Look at these fatty?
He pointed at my chest.
I'm scared you might try and boob-feed me with one of them man boobs. Come on, let's break a sweat, three sets of fifteen.
I curled a lip up at the insult but said nothing, just sighed and did as he said.
The next half an hour was hellish. My body was aching and sweat was pouring liberally out of me like I was a salty teapot at a Church party.

Everytime I flagged, the Trainer would fling out some piercing insult.
Hey chinny-chin the lizard lord, put a bit more effort into it!
or
Keep it up chunky, the kids won't be kicking sand in your fat face on the beach this summer!
I stood, breathing heavily at the end of the workout. The Trainer leaned forward and grabbed a handful of my belly flab.
I will be seeing you tomorrow Jabba.
I nodded in mute acceptance and headed back into the house for a shower.

In the house I stripped off and headed into the bathroom. As I passed the mirror I paused for a moment and looked at it.
The Trainer looked back at me.
You stay off the cakes boom-boom.
I snorted at my reflection and stepped into the shower.