Today I have been pretty busy. My girls and I cracked open our geodes, I cleaned my whole place, and I deleted Facebook. Of course, they won't delete it for 30 days, so friends and family can try to convince you to go back to the lack of privacy and security to watch them post the same shit over and over again with no results except 1 billionaire getting richer.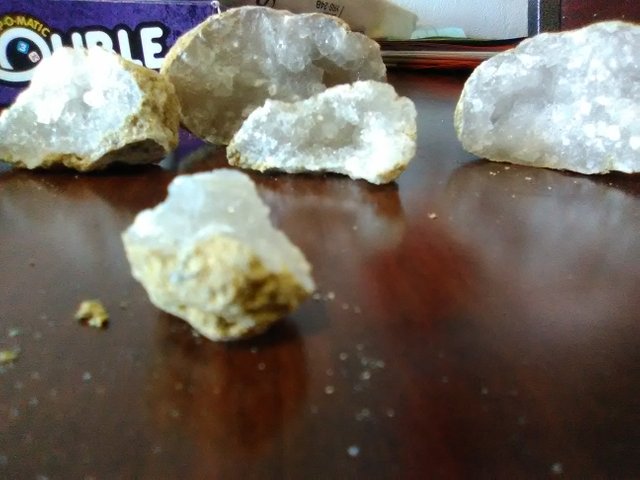 geodes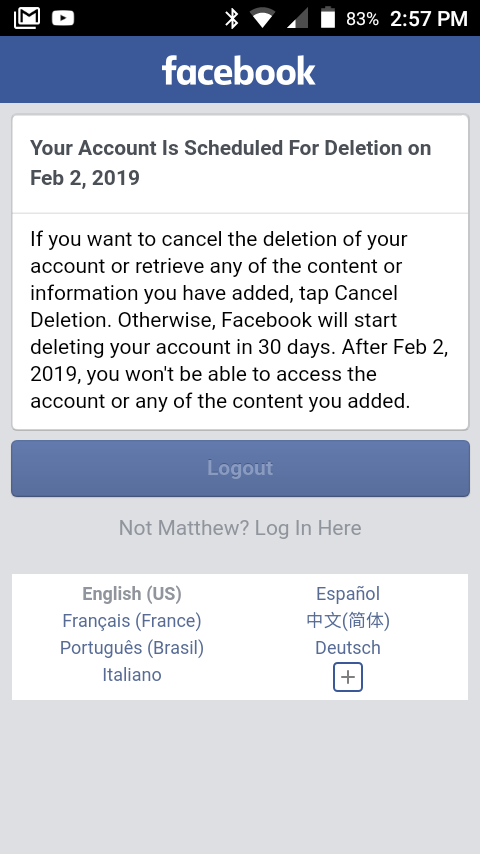 proof of Facebook deleted
I feel relieved to get rid of that horrible albatross, if only I could completely delete the app from my phone, my victory would be sweeter.
I worked from 4 to 1am yesterday, and I am about to go back out in a few. I wanted to post this before I go, so I am not late like yesterday.
I did not get to the Jeep today. I want to do a video how to, so, I will aim for tomorrow on that. There is still snow and ice on the ground around the Jeep and I have frostbitten my toes, so, I can't stand in snow for too long. I was hoping it would melt by now.
I found out today that I can pawn the Jeep for around $500. I am considering it because I don't want to sell it. I have to weigh my options. I am back to earning, so, I may be able to avoid it. At least I know that the opportunity is there.
I finally got around to taking the Christmas tree down as well. Now my room looks so much bigger. Ah the little joys that keep me going. Speaking of going, I am off to work. I will catch up with you tomorrow. See ya!