Sonder is the realization that each random passerby is living a life as vivid and complex as your own – populated with their own ambitions, friends, routines, worries and inherited craziness–an epic story that continues invisibly around you like an anthill sprawling deep underground, with elaborate passageways to thousands of other lives that you'll never know existed, in which you might appear only once, as an extra sipping coffee in the background, as a blur of traffic passing on the highway, as a lighted window at dusk."1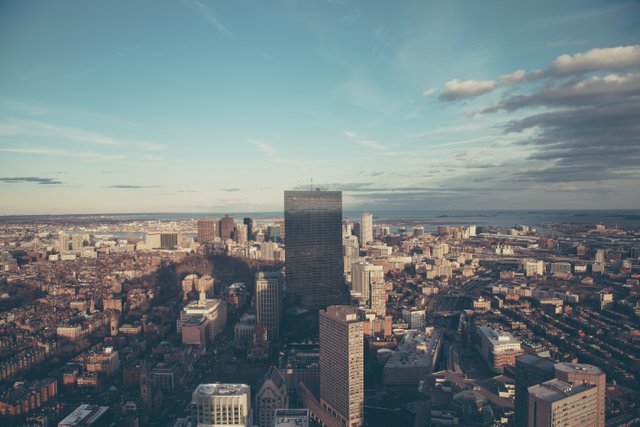 It's no secret that we're facing a crisis in communication. Even though we have mass communication on a global scale, we still don't know how to communicate with people who have radically different values… what we might call incommensurable values. In my opinion, the first step to resolving these deep disagreements is to realize that while our experiences may be different, we all live and experience the world in the same way.2
The growing divide
While many people say that they are "open" to all beliefs, I find that we at best tolerate opposing doctrines, "we don't actually let them sit at our table".3
We see science vs. religion, the right vs. the left, and it seems like people are fighting everywhere over what is right and wrong. Contradicting values seem to make progress impossible and if we can't resolve these, we won't be able to create a unified and decentralized future.
Arguing with Ideology
These deep disagreements happen because we perceive that the other person is ideological while we are not… Our own beliefs are always objective.4 Sonder is an important tool here because it shows that our values and beliefs are based on our experiences just like everyone else's. The only difference is that our own values and beliefs feel more objective.
We often have these deep prejudices because we evaluate other people's beliefs using our own. It seems like when we can't understand another person's values, it's because we assume in a way that ours are the right one's. After all, our beliefs are always so obvious.
Understanding the role that you play in their experience.
I've had people tell me that I made them feel a certain way or that I hurt them when I didn't intend to (usually by speaking too aggressively or something). My immediate reaction is "no I didn't!". But this perfectly represents the problem that we are having today. It's very difficult to understand (and believe!) that their experiences are as real as our own and can be radically different from our own.5
This is why we merely tolerate other values: we can't really understand how someone could believe that. "They're crazy!" … or more frequently "They have no evidence". But the important tool that we have, is that actually, even though we can't accept their beliefs, They have the same evidence that we do.6
Sonder is a novel approach to these situations because it shows that everyone's beliefs are real in the same way as our own (even if it doesn't seem like it, or we can't understand them).
What's next
At this point, we aren't really concerned with right and wrong, we've only touched a very small piece of this model. In my opinion, the way to move forward from this growing inability to communicate starts with being able to acknowledge the realness of the other and the validity of the beliefs (Yes! This means we need to concede that our interpretation of events isn't the only valid one... I blame modern psychology for this).
Please be aware that this is a working theory. I'm just trying to develop some new tools for understanding values, beliefs, and incommensurable arguments because the ones that we have today are only making the divide worse. Questions are always welcome, stay tuned for the follow-up where I explore the role of pragmatism in determine our beliefs.
To begin practicing Sonder, try to imagine yourself as part of someone else's world, a mere player in their experiences. If you listen, and if you believe them, you might just get lost in a whole new perspective.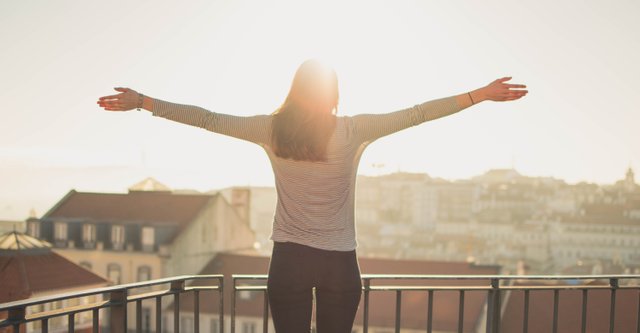 ---
Footnotes:
While we all obviously have different experiences in life, we all seem to operate in a similar way. What drives us? Why do we act? Why do we believe things that we do? What can explain how to people have different interpretations of the same experience?
This is from "Why We Can't All Get Along" by Stanley Fish. It's specifically about how Liberals don't respect beliefs that are grounded in religion. Ie., people who would introduce faith based values into civic spaces. He argues that when making communal decisions, liberals don't recognize faith based values as evidence, so they don't really let them into the argument.
This is perhaps the most important nuance of this model. The basic idea is that we have a set of beliefs that we can't escape, they literally define our world. In this sense, they are objective because it is the most fundamental type of evidence that we can appeal to (our experience). So our beliefs are in a sense, always objective because they can't be anything else.
This is to be further detailed in a later work. I believe that the differences here are due in part to us having "limited worlds". In a sense, we can't access everything, everything is mediated by and limited to what we can perceive. What we believe in or take away from certain situations can be different than what someone else does because of these limited perceptions. Importantly, this limited world becomes our "history" and we use this history to interpret the present. So people can interpret things differently depending on their experiences.
One thing that has become obvious to me when watching two sides of an incommensurable debate is that both parties use the same language about each other! "They're stupid, they're crazy, don't they understand..."… So name calling, derision, and a condescending attitude are useless in these situations. Neither side wants to concede their beliefs... why should they, that's their world that we're talking about.
---