Music and Recording Studio Tour! Ft. Surprise Cat Appearance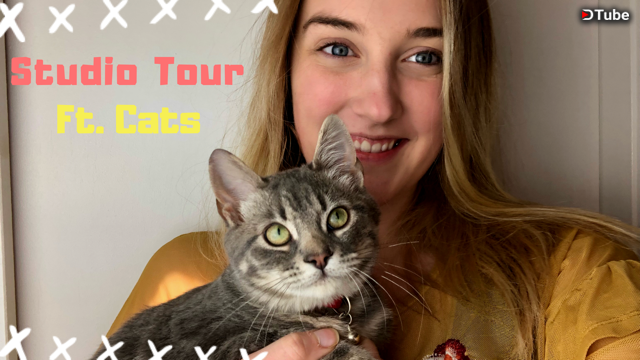 ---
Hey Steemies!
Welcome to my studio tour! This room is my jam sesh/recording space to film all of my Steemit videos. In the video I show a gorgeous 3 part painting, desk and my collection of instruments. These instruments range from a violin, electric violin, mandolin, ukulele, guitar, electric guitar and djembe. One of my favorite things in the world is collecting instruments to learn and play and I have been working on this collection since I was about 13.
Also meet my cats! The first cat you see is Peanut and the second is Baby Marshmellow. I rescued both of them about 2 months ago and it has been a fun ride watching them go from mortal enemies to friends. Watch till the end to watch a pretty bad ass battle between the two.
Thanks for watching I hope you guys enjoyed my vlog style video! Hopefully I can do more of these in the future and I hope you guys have a good night!
Peace Love Happiness
---
▶️ DTube
▶️ IPFS