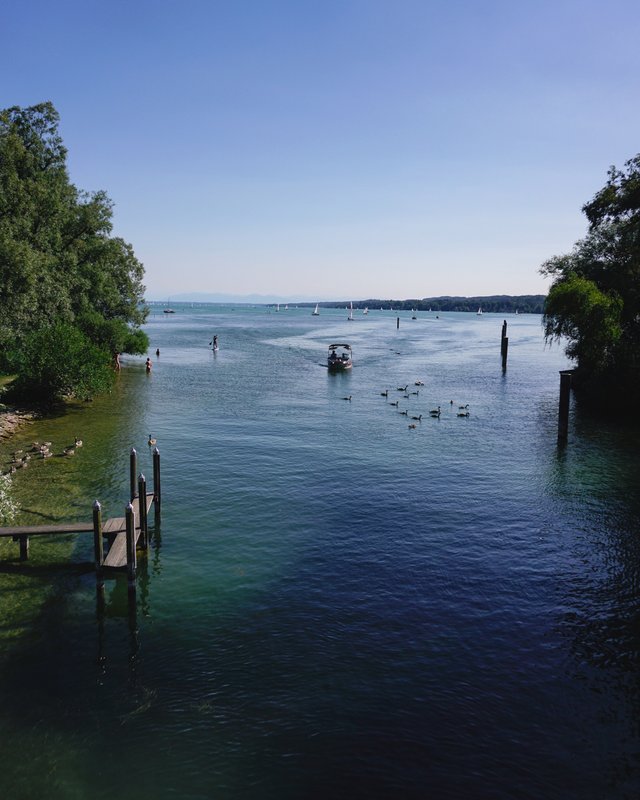 There is no beach close by and no sea, but plenty of lakes with crystal clear water and mountains in the background.
We spent a lazy summer evening walking along the shore and sitting on the dock, talking and laughing.
The light breeze and some blueberries refresh us from the stifling heat of the city.
The bright colors of my summer dress - my July outfit - match my mood and the surroundings.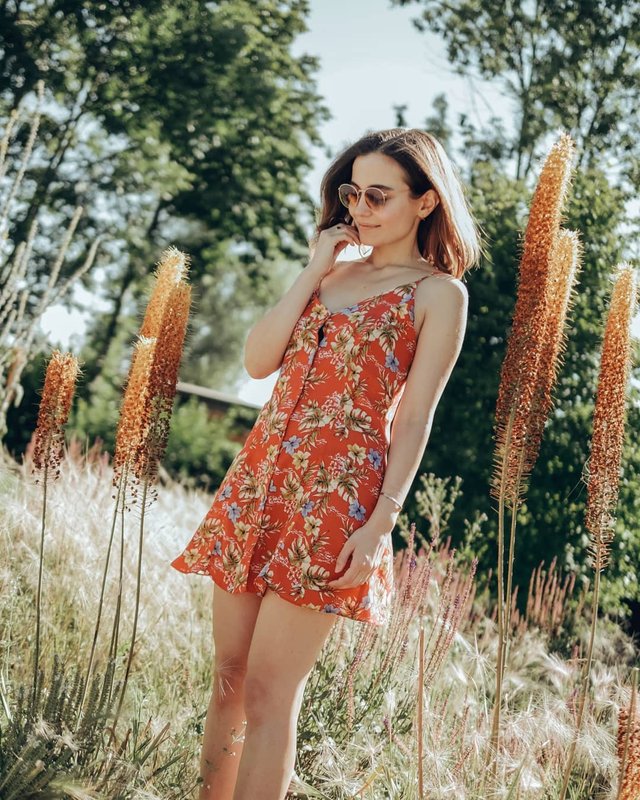 Mein Traum war roter Mohn und blaue Rede,
Ein gelbes Weizenfeld, vom Wind gewiegt,
Der Möwen weißer Schrei vom Meergestade,
Ein Sonntagsdorf, das grün im Frieden liegt
Masha Kaléko, "Einer von jenen Träumen"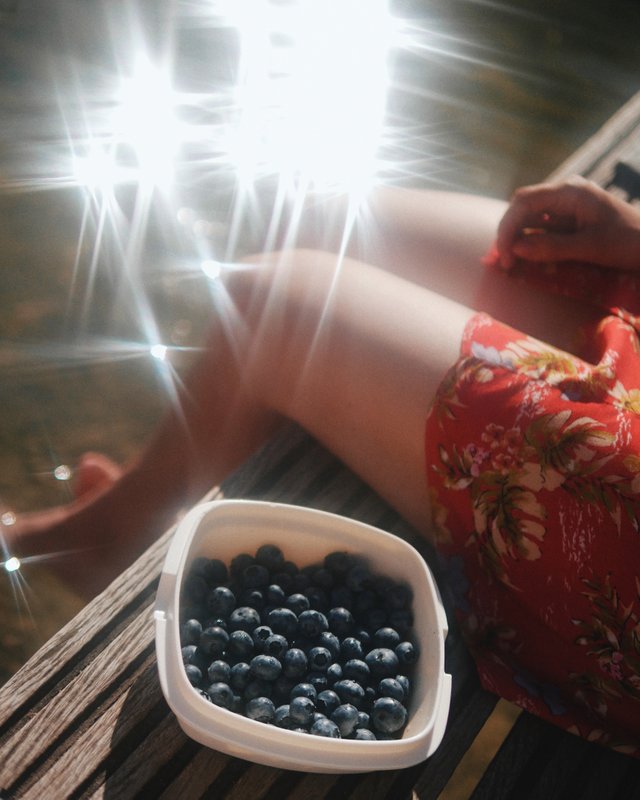 ❣