How it all started...
After I made tutorial about water drop photography, I decided to take some time off, to rethink my strategy on @steemit. So the basic idea was simple. 😌
"How to help grow STEEM and potentially increase my earnings on the STEEMIT platform?" 🤔
I think, this is the most asked question here on @steemit. Agree? 😄
But the answer, wasn't so simple...
After few days of research, I found a lot of videos, tips and also some nonsense. Most of them talk about the same things... How to use bots, creating good content, engage with the community, buy STEEM, power up, etc...
And at the end of the day...
Did they really help you improve you earnings ?
After watching and reading all about MARKETING on @steemit, it's all common sense.Basically, you will get a review about, what is STEEM. Ok, you learn about BOTS, and some technical staff, but to behave nice, to connect with each other, creating good content, to encourage one another... and all those things, are normal to society....
To make a long story short.
I will save you some time and tell you, what I have learned from my research from those articles. Only five words.
USE BOTS OR POWER UP
I was like... damn...
I need money. A lot of money. Jap... money, money, money... Ups no, I need STEEM, a lot of STEEM. I did some calculations, but when I saw the numbers, I was like... 😱 Where can I get that amount of money...
To get your post on the trending page, you need to put a lot of STEEM in marketing (pay bot). We all know the numbers $ on the trending page. 😱 Every user how starts here, that is a BIG investment for the start!
BUT, AT THE END OF THE DAY, WE ARE ALL HERE TO MAKE SOME EXTRA INCOME. DON'T TELL ME, IT'S NOT ABOUT THE MONEY. IT'S ABOUT THE MONEY, I WON'T LET YOU LIE TO YOURSELF!
I thought to myself, bro you are fu...d!
I have a good photos and the article are improving every day. What I don't have, is capital, to finance my marketing campaign. I have some budget, but not nearly enough to start a real marketing campaign. So, I need to find another way...
"It's gonna be a good start" Graz, Austria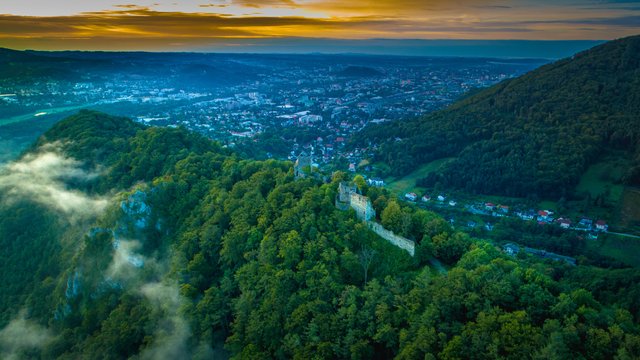 Cam: DJI phantom 4 Pro plus
Set: F7.1/ shutter 1/200 / Iso 100
File: .RAW
Original image shot in .jpg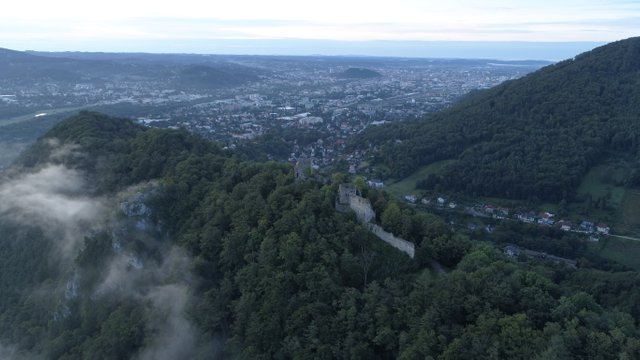 DAYS HAVE PASSED AND I WAS STILL THERE, WHERE I STARTED.... No progress 😖
I was so frustrated, because at every idea that I had, included that I have some starting capital, that I DON'T HAVE.
But I haven't given up...

DAYS HAVE PAST... STILL NOTHING...
F..k. I given up. It started to feel forced... 😔
"If you want to succeed on @steemit, you need to work hard every day (8-10h), or you have to invest a lot of money!"
This excuses, I told myself, to have a better conscience... just ridiculous and its's sad. I was disappointed with myself, but still telling myself, there is nothing I could do... But what I could tell you, is 100 million excuses, but not one solution. How dumb can we be? 😒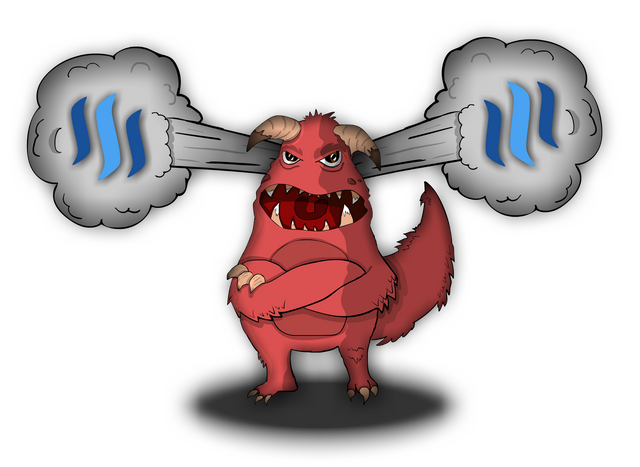 Imagin created by @nikobalazic
I was pissed off....
So with all those suppressed feelings, I had to do something for my state of mind! I did some meditation exercises , so that I could easily fall a sleep and get some rest, that I so necessary needed. (Meditation really works).
To get new inspiration, I woke up early the next day and I mean really early (04:30).
SO, LET'S GET SOME S..T DONE!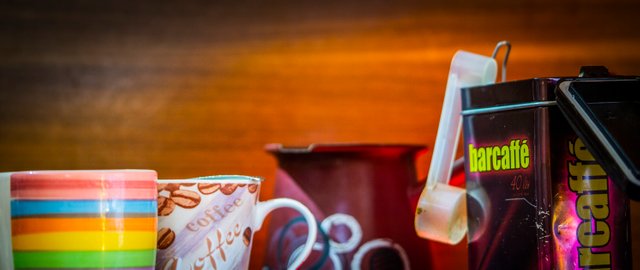 But before, I wake up my beautiful wife @tinabrezpike, I made special Slovenian caffee called, Barcaffe. The intoxicated smell of this coffee is indescribable. So I used the smell of coffee, as a alarm clock. Jap, the smell is so powerful... Am I right @oldtimer, @direwolf, @fbslo and the rest of @teamslovenia ? 😊
After the big cup of coffee we decided, to take morning walk. We packed the drone and we where off. We tried to find a good spot to observe the sunrise, but the best view, we did get from the drone.
Just look at the view, can it get any better? 😍
"Feel the power on nature" Good morning Steiermark, Austria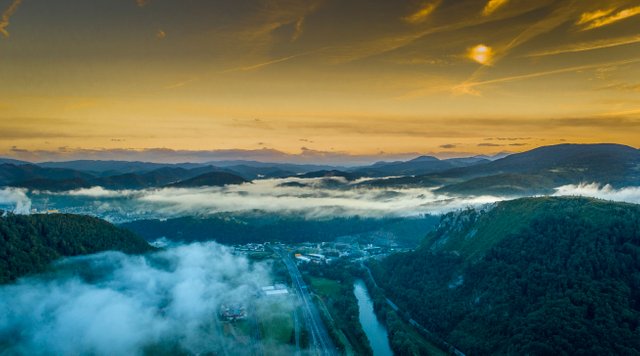 Cam: DJI phantom 4 Pro plus
Set: F6.3/ shutter 1/300 / Iso 150
File: .RAW
As we enjoyed observing the sun dissolving the rest of the mist and the colors, that will come out any minute. Pure magic... It's such a powerful phenomenal, we were just exploding with positive energy...
SUDDENLY IT HIT ME
💡
😃
I got the idea for STEEM, but wait... that's not all 😱 I just got another idea for an application, that could be integrated into @steemit. I think it would be perfect for @busy or @esteem. This idea requires knowledge in STEEM blockchain, so I can't do it alone. I will need HELP.
For now, let's put the app aside and focus on the first idea.
THE IDEA is based on SIMPLE MATH
100.000 USERS WILL POWER UP + 12 STEEEM PER YEAR ( 1STEEM per month)
= IN 1 YEAR, WE MADE THE PLATFORM FOR 1.2 M STEEM STRONGER!
WELCOME the @powerupthesteem - Group of people, who are sharing the same dreams for @steemit.
Team who will, search for underrated creators and help them to Power Up at least 12 times per year. Basically, every users, will power up every month.

WHY...In simple words...
The users will grow in power and so will the platform. With powering up every month, we are creating more sustainable growth rate, of STEEM...
THE BIG DIFFERENCE
Will NOT use bots or any kind of paid marketing. We are relying on the @steemit community to support us.
We what to proof, that you can succeed on @steemit, without using a lot of $.
In the next few days we will show you the team and a roadmap of the goals, that we have set us. We are still looking for team members, but we are on the good way. Yes, we will need some SP... but for now, we are focusing on the team members.
The full presentation of the project all infos are coming in the next few days.
I hope you like the idea and the work we will do.
Till next time...
Yours truly, @marjanko
🍀Enjoy❤️Upvote❤️Resteem🍀