Farewell @onceuponatime, dear Paul...
Today our dearest @onceuponatime decided to leave from the beginning of the stories we love, and move to the beginning of a journey to the great unknown, leaving his family and the rest of us devastated and torn for his loss.
Not many days ago @stan posted a tribute for Paul https://steemit.com/bitshares/@stan/tribute-to-paul-onceuponatime-martello informing the Steemit community on his situation and sharing his agonies. Thanks to this post but also his brother's (@kus-knee ) and his other friends' endeavors (special thanks to @liondani), Paul had enough time to hear tens of loving and supporting messages at the most difficult time of his life.
I want to believe that Paul left us with his heart at peace. But what about our hearts?
Thanks to my best friend @mf-tzo, I joined the Steemit community back in 2016, and @onceuponatime was one of the first dolphin (or maybe whale) that I stumbled upon. I have been upvoted and downvoted by him, I have received applaud and I have received criticism, but either way thanks to this man and a few others I have been consistently kept involved and motivated to participate, to create, to open up, to expose myself to a worldwide community. I have received. We have received. Even if it was one cent or a hundred dollars so many of us have received from him in a world that does everything to take anything it can.
Paul was right there at the beginning of so many projects that were created to give value to their communities. He never asked support for himself, but he always asked help for someone else, someone who truly needed it.
Nobody is perfect, we all make mistakes, we all show our bad self from time to time, but how often do we get out of our way to help others? How often do we proactively offer ourselves and our resources to a greater cause? In the end, we will not be remembered for our mistakes but for the things we did right. Paul knew that.
Dear Paul, my friend, @onceuponatime… THANK YOU for everything you have done for me, for supporting my friends, for appreciating my art, for encouraging me to write, for forgiving me for not being around, for not hating me when I was being such an arrogant shit at times (most of the time). …and I' M SORRY. I' M TRULLY SORRY you are gone. You will be missed, by me, by @sofi-m, by @tikotiko, by @mf-tzo… but most importantly…
@kus-knee, @liondani, @stan, @eric-boucher… I am sorry for your loss. I know how much he loved you and your families and how much you loved him.
Dear Steemers, and I address especially the Greek community, @liondani told me that if we think of @onceuponatime in our prayers and acts of kindness, we will help him with his journey. I like to believe, I want to believe that this is true so as a token of appreciation to him, please let's do that; a prayer, a candle, a small donation in his memory.
I'd like to end this post with a few photos and a song by his favorite artist.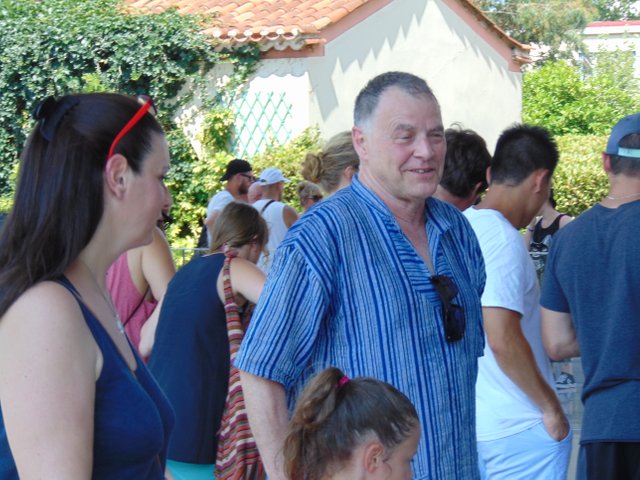 1st Steemit meetup in Athens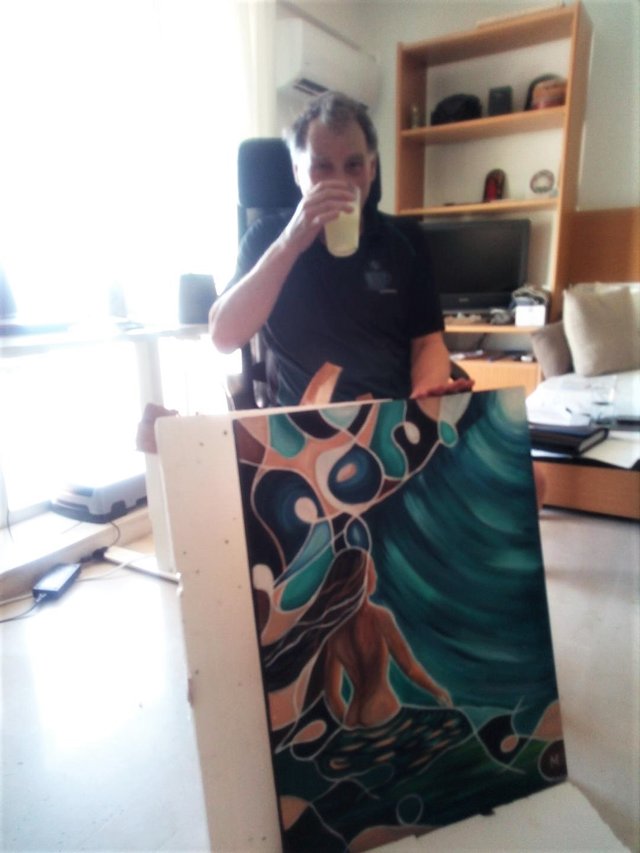 With my painting Transcendence created for him and his new house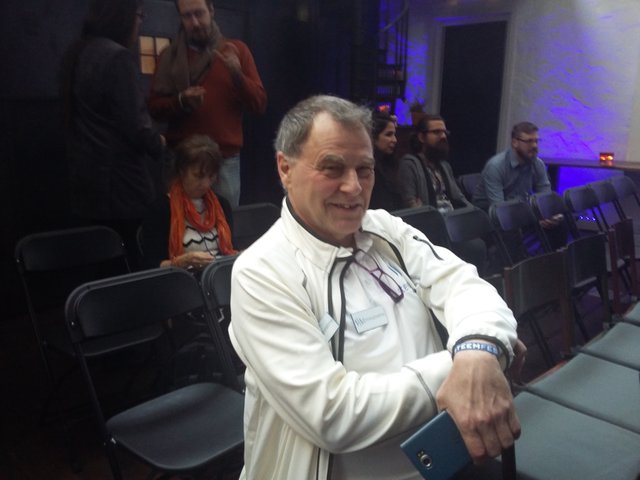 1st Steemfest at Amsterdam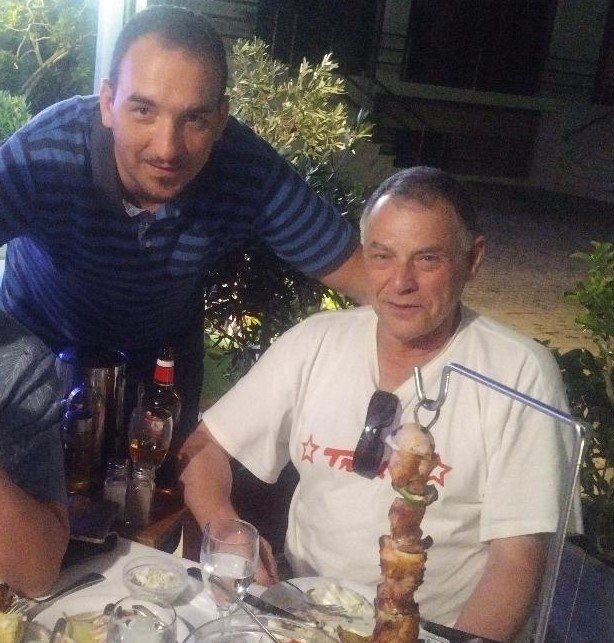 Happy times at Loutraki with @liondani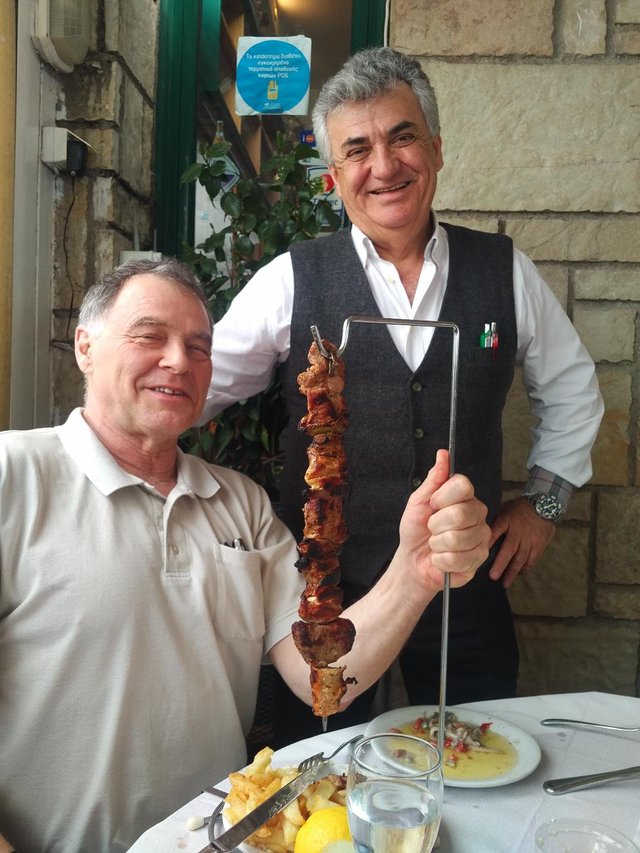 In reality he was always Greek