Since I just wrote something about sustainability, let me put my own behavior under scrutiny. What's the point of this? Anybody can do it for themselves, right?
I' m not saying you're all like me in that regard but I am quick to destroy good practice when it comes to health and fitness.
I made a personal record in Football juggling the other day. Which required quite the effort and was a hard training. I also felt very good after. But yours later I was back to other record of mine, equal to eating that whole plate of eclairs in one go. yes, I can definitely do that and I've done such mistakes over the last couple of weeks more times than I've trained during the same period.
Run 10 kilometers? Sure, no problem. At a jogging speed I can do it for one hour almost any time. Do you know what happens after?
Something like my grandmother's home made eclairs.
So I definitely have to turn my habits around. Learn to control my diet and train not as hard but rarely as I do. Less, but more often.
Will writing it down help me do that? Let's see.
Yours, with lots of sugar,
Manol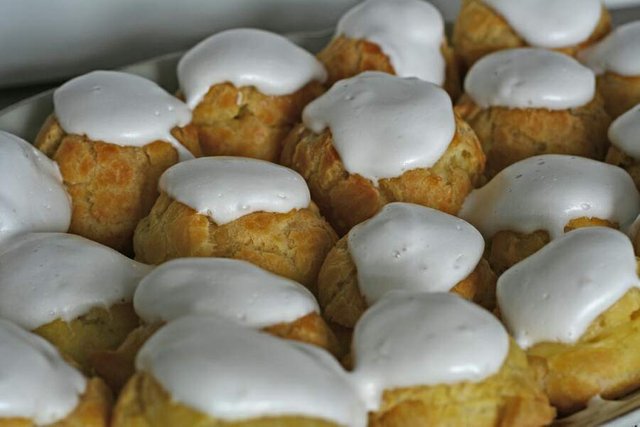 Posted using Partiko Android