The recipe of happiness
Hi !
Today walking through the park I looked at the other people. And I noticed their facial expressions. Some people walk in some places to forget, others to remember something, and others just to relax a little.
I see every day so many stressed people and few smiles. But why? Why do we let our daily problems dominate us? If there was a "recipe" for happiness?
Of course this miracle recipe differs from person to person based on hobbies, work, friends, our personality.
It seemed very interesting to me that some people simply neglect the occasions in which they can have happiness so I asked some people with whom I communicate most often what makes them happy.
I received answers like: games, friends, just me (it seemed funny and nice to me that I was the answer to some people), photos, food, cooking, dancing, gymnastics, animals, love, music,nature, flowers and parties.
So it's not a simple recipe. But if we try to do that every day?
First of all, you need to identify what makes you happy. There are many things to me that make me a lot and I try to enjoy them as often as I can. It makes me happy the feeling I have after helping someone, my kittens and puppy, traveling and the chance to learn something new. I also love walking. I love to take pictures of beautiful things. I love to spend time with small children. And it makes me very happy that I have the chance to meet on Steemit a lot of special people who have something to share, some life lessons, others some incredible pictures and others have the role of developing my knowledge and vocabulary.
Maybe I'm not the richest girl, the most beautiful or the most beloved. But I know to appreciate the beautiful, the people who have wonderful soul. People who help without waiting for something in return. Good people, merciful people, people who smile in spite of all the problems. There are people who have something to offer or say everywhere.
So I discovered what makes me the happiest, my recipe: people. With their help I can overcome any problem and I have the courage to smile, no matter what happens.
What's your recipe?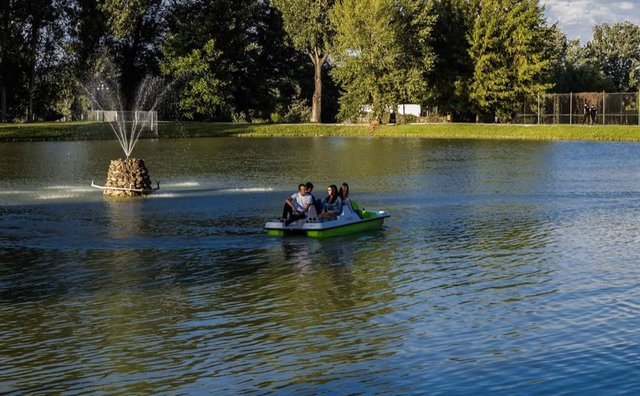 Make time for yourself! You deserve it!
Thanks for stopping by!