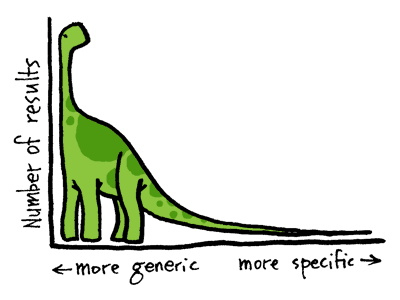 One neat thing about this platform is one's efforts seem to have a "long tail". The past two days I've been more busy with "life"(tm), and haven't spent much time curating or posting. My follower count kept rising though! That was pretty neat to see, that my efforts aren't spent in 24 hours, they live on longer than that.
My 50 follower giveaway got no takers, so I'm going to make it easier: first five people to get one person to follow me will receive 0.01 STEEM. That's currently half my STEEM; I'm trying to grow this account without any expenses (i.e., without buying any STEEM or power). Please let me know if the reward seems useless; today is day 7 and I got my first two payouts! 0.081 SBD and 0.049 STEEM POWER.
Requirements: you need to upvote and resteem, then comment something like "I'm working on it" and then have the other party follow me and resteem this post, and then reply to your comment that they have followed and resteemed.
If you're not already a follower, then you following counts, and only one comment is required.
This site https://steem.makerwannabe.com/ shows one's followers; learned about this tool yesterday and resteemed an article about it.
Steem on!
Edit 2017-06-29 Thu 4:20 pm -- Sorry to take so long tabulating, I've found 7 new followers and will pay them all! They are:
anforo
juanvdw97
kassie-vegas
instahater
tattoodjay
dannyroque
deanlogic
I'm using the memo: "Thanks for https://steemit.com/life/@libertyteeth/reached-100-followers-giving-away-some-steem"
Note that I've found a bug in the "Transfer to Account" dialog's "Amount" -- ".01" is not valid input, even though it's a valid number. I had to add a "0" before the decimal point in order for it to accept the input! :)
Thanks again to my followers -- I'm now up to 127! An additional 25% growth in one day, not bad! :)