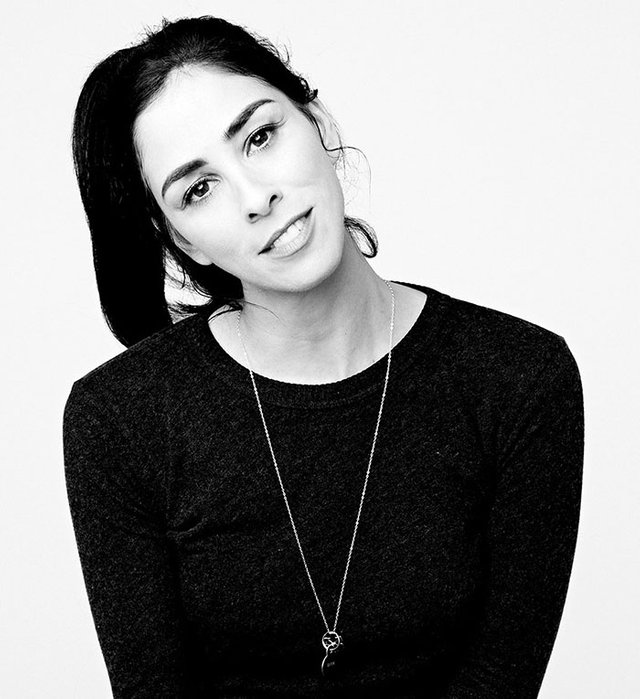 Reposted from the libertyBlog
I'm no fan of Sarah Silverman (politically) and tend to think her humor as a standup comedian relies too heavily on being blunt and crass. But when people do great things, you encourage it and spread that message.
Someone on Twitter responded to her in a way that was crude and, unfortunately, too expected these days on social media.

Instead of blocking the guy or retorting with some online snark along the lines of "Nice Twitter Account you have there, must be nice to have 14 followers" or "Typical White cis-male response, yo!", Silverman looked into the guys timeline and responded with empathy. The back and forth looks like this: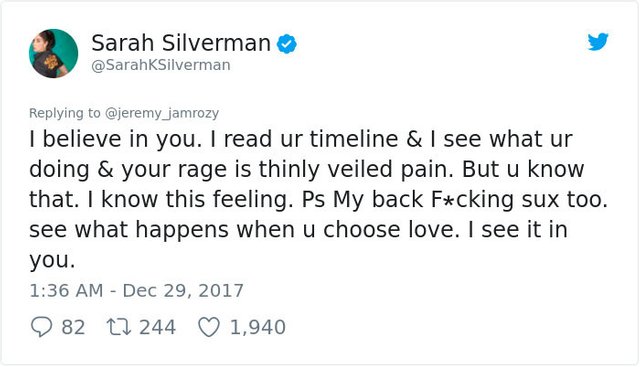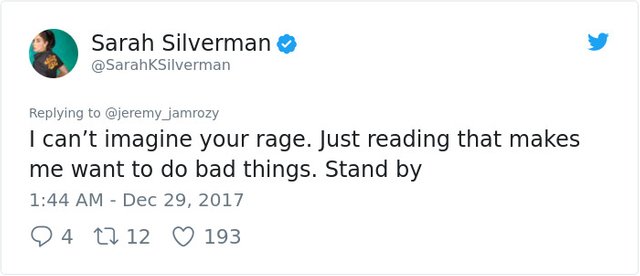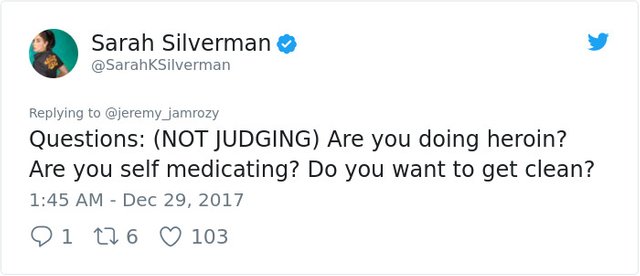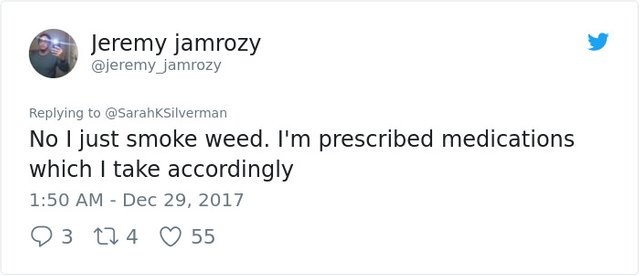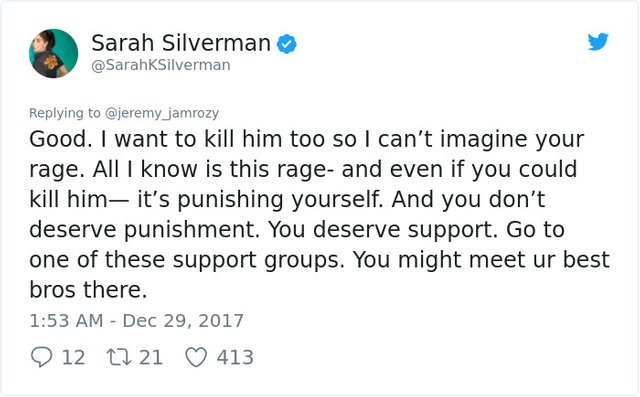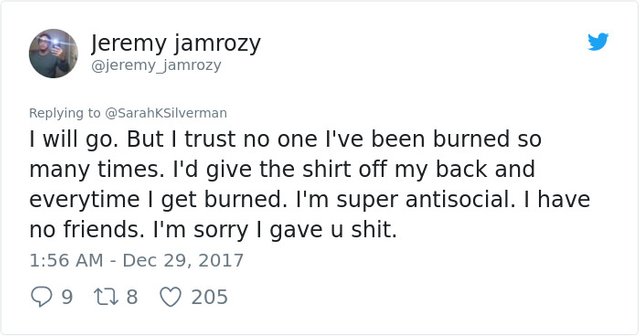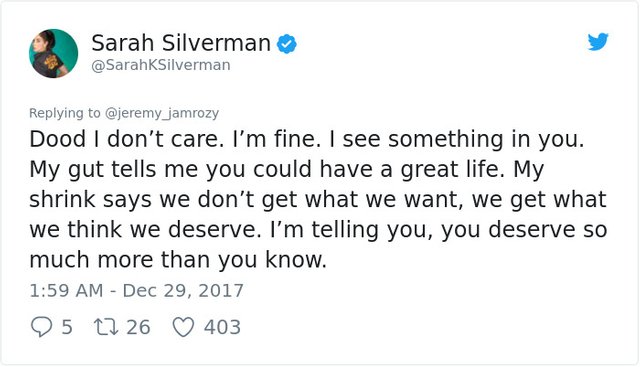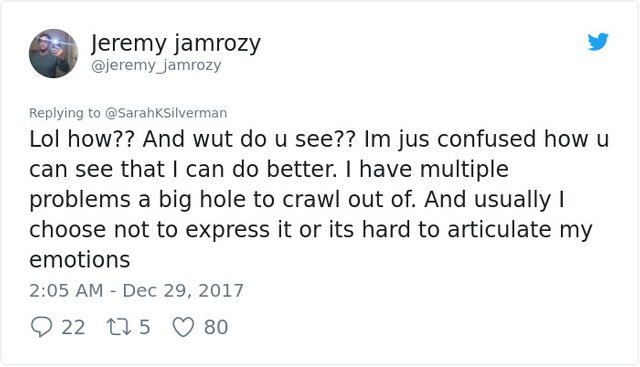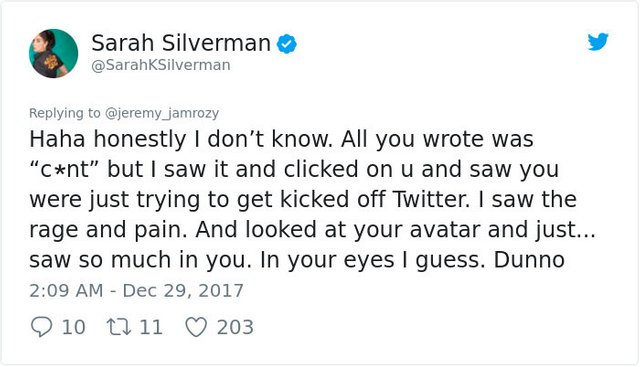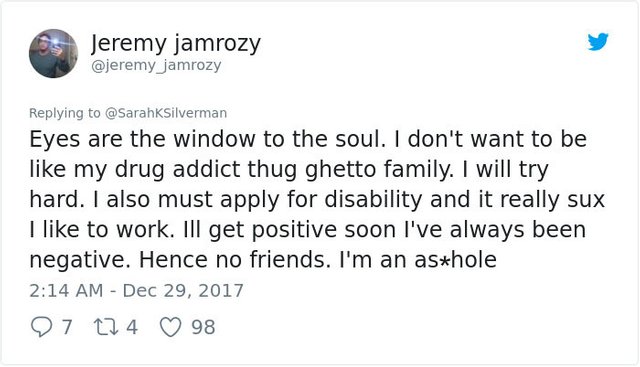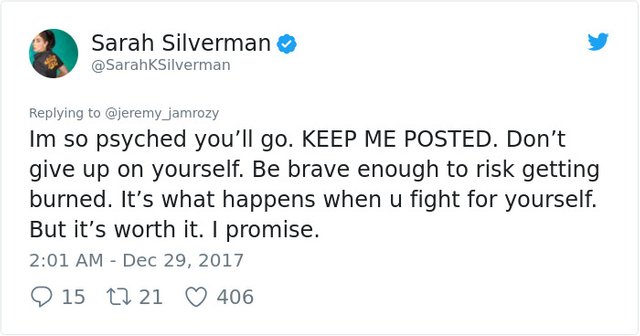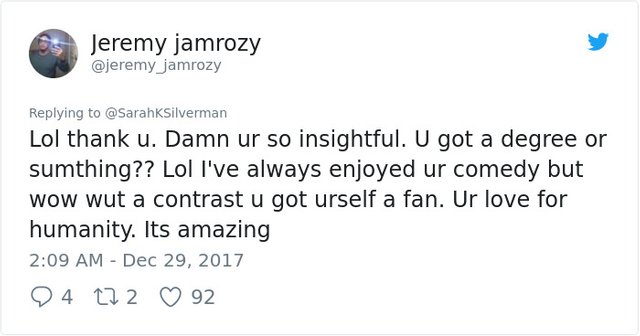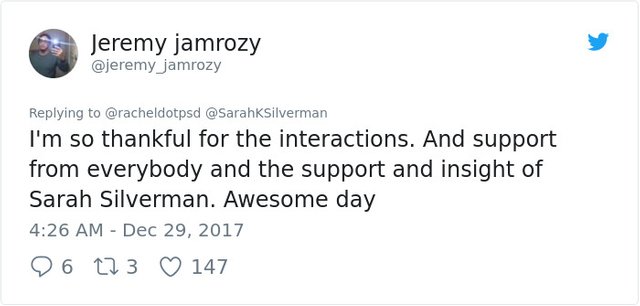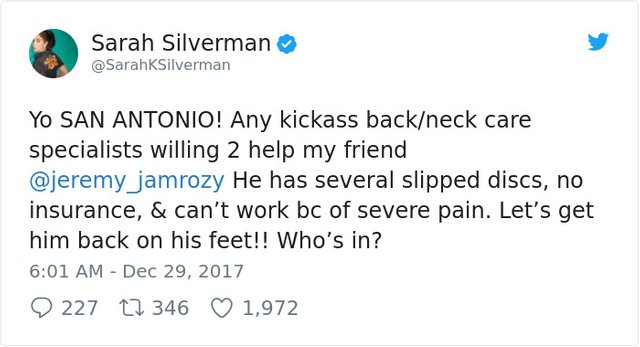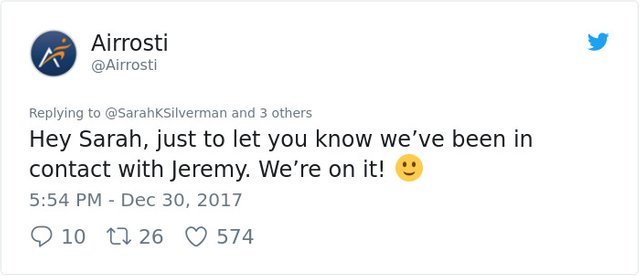 Side note: I'm from San Antonio and San Antonio is AWESOME.
I know it's hard on social media. If you've ever read the book Trust Me, I'm Lying: Confessions of a Media Manipulator then you understand how dangerous it is to default to a snarky, dismissive comment.
This is how we should treat each other, just like this.
Almost makes me forget the time Sarah Silverman called for a military coup to overthrow Trump. She apologized though.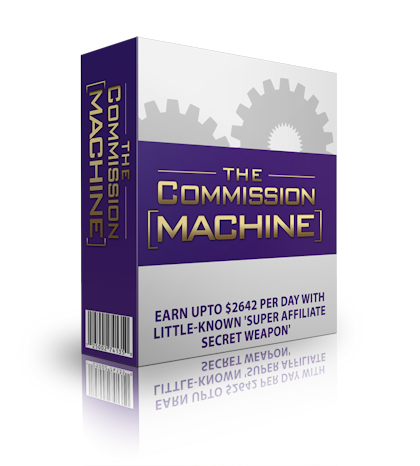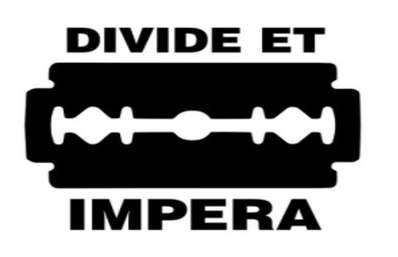 libertyLOL's "Divide and Rule"
If you enjoyed, Please Upvote, Follow and Resteem!
Follow libertyLOL on your favorite sites:
Steemit blog
Facebook
Twitter
Reddit
Youtube
Tumblr
Instagram
Pintrest
Countable: Government Made Simple
Patreon
Gab.ai
libertyLOL's Liberty Blog RSS Feed

We also run a couple twitterbots which provide great quotes and book suggestions:
Murray Rothbard Suggests
Tom Woods Suggests
Jason Stapleton Suggests
Progressive Contradictions