My father always worked on our vehicles when I was a child.
I would usually stand there and watch, but that was it. Just watch. I know he wanted me to learn how to work on vehicles but standing there watching and not participating was really boring.
I do believe the last day I ever "helped" work on a vehicle with him is the day I said, "I don't need to learn how to work on vehicles because when I get older I will pay someone to do it". I'm sure this statement more than likely hurt his feelings.
As many of us know, time has a wierd way of making you wish you had paid more attention to your parents.
When I became an adult I learned to work on cars by necessity. Paying someone to work on my vehicles has never really been an option.
16 years later, I've removed and replaced transmissions, engines, countless alternators, A-arms, struts, fuel pumps, clutches; you name it on a vehicle and I've probably fixed it. Oh, but there are many days I have learned the hard way on how to properly work on vehicles and wish I would have paid more attention to my Dad when I was younger.
My wifes car has been idling at an unsteady pace recently.
Today was the day to finally diagnose the issue. I like to start off by checking what the small issues are before moving on to big issues. This has been learned through many trials and cost me quite a bit of money before I followed this general rule. Today, we are going to clean the Idle Air Control Valve to see if it improves the idle issue.
Now I have my own children
My son helps me quite frequently when I work on vehicles As, you can probably guess I let him have a hand in turning wrenches and he loves it! It's a great way for him to learn dexterity with his fingers, metric and standard sizes, names of tools, and the science behind vehicles.
Ultimately, I want him to have the skills to DYI; like my father wanted me to have. Hopefully, by allowing him to be hands on he will continue to have an interest in learning how to work on vehicles as he gets older.
Beginning The Job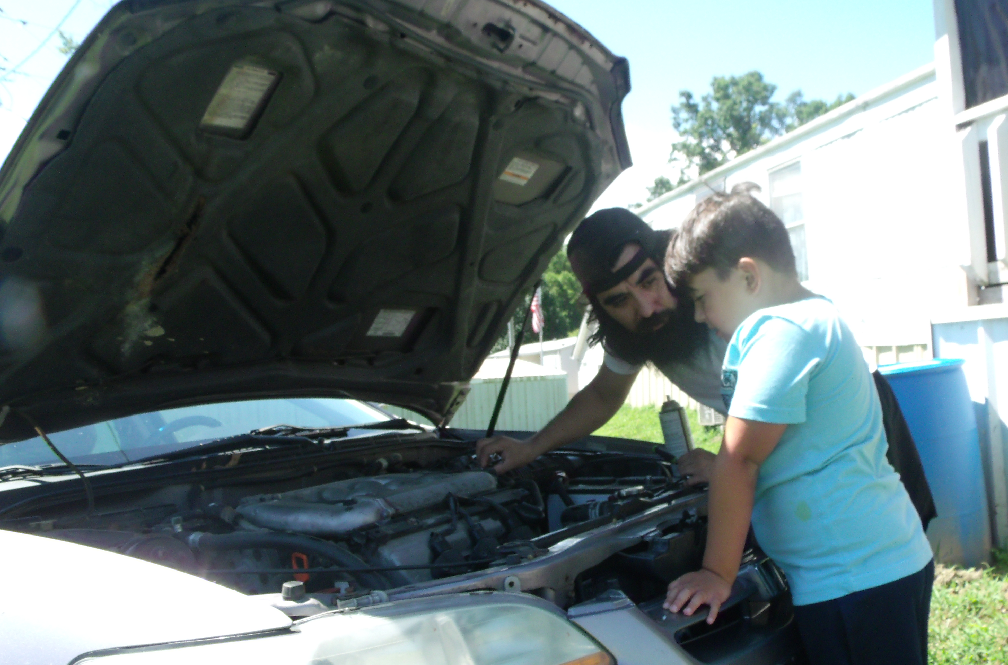 Explaining to WolfDawg that we will start by cleaning the Idle Air Control Valve and how it works.
---
WolfDawg figuring out the proper socket size.
---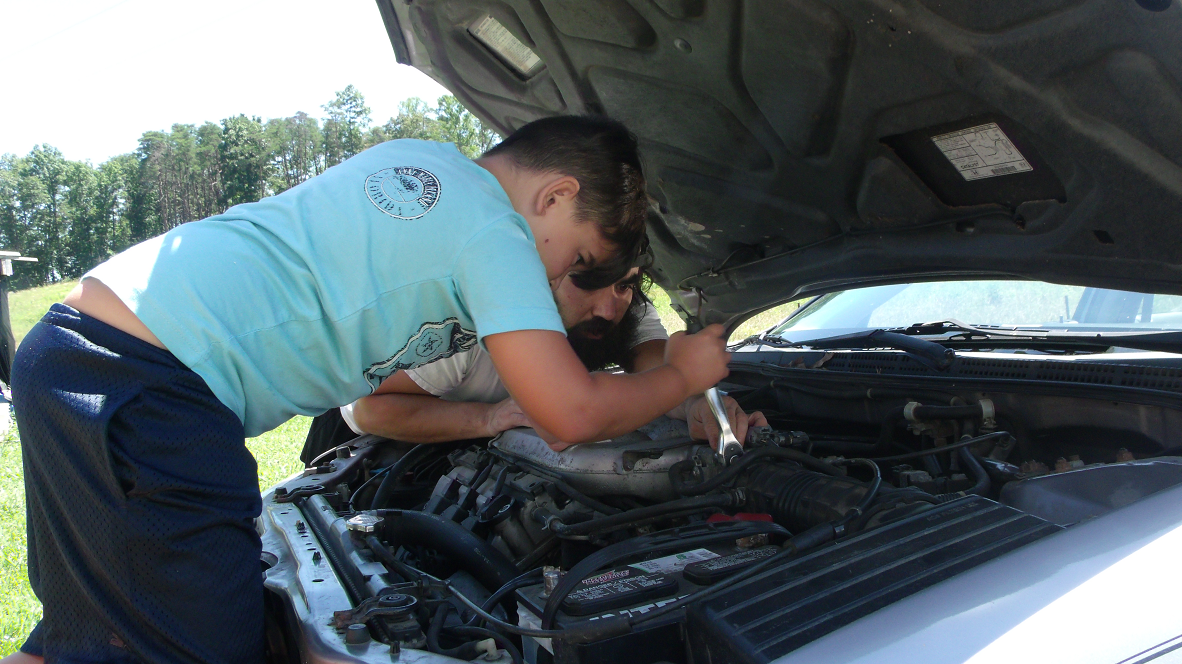 Helping hold the socket in place so WolfDawg can turn the wrench.
---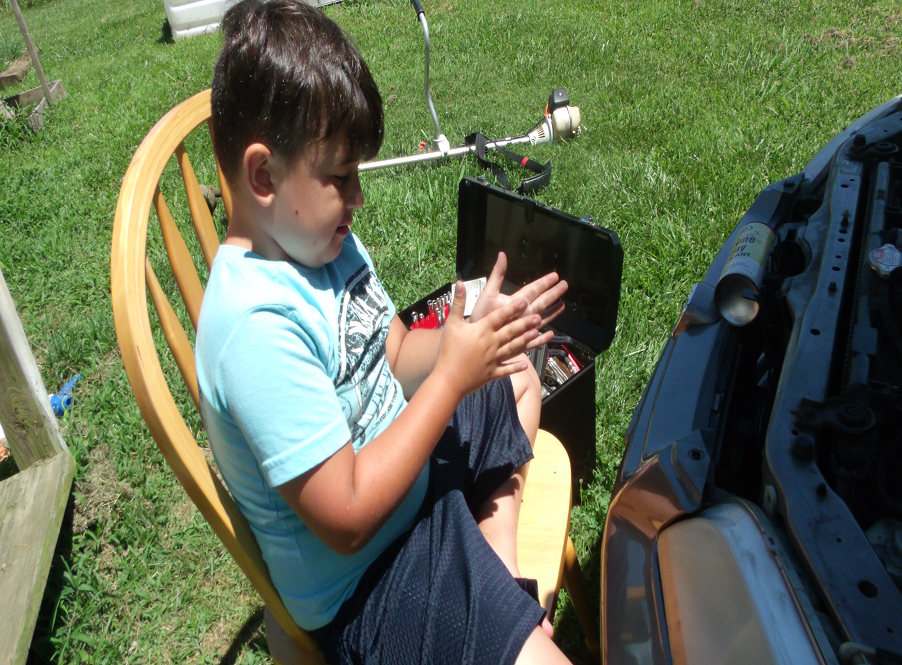 WolfDawg asked the question: "Why is there oil in cars?". It gave me the opportunity to teach the concept of friction. This is accomplished by having him rub his hands together really fast.
---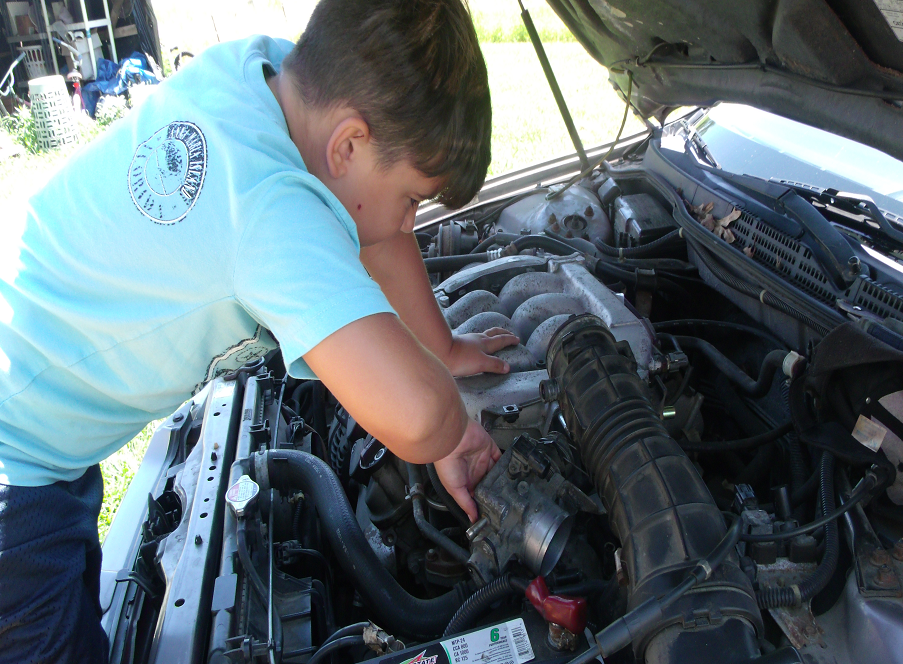 We finally removed the Idle Air Control Valve.
---
How It Ended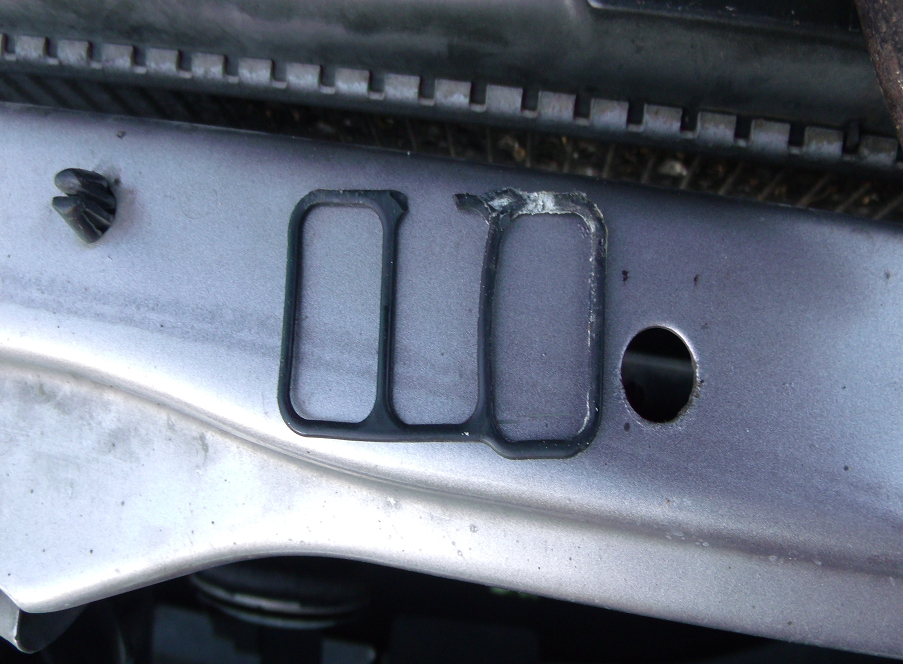 We ultimately got the part cleaned. However, the gasket was too damaged to reuse. The rest of the family was in the other car and we didn't have a way to go to the parts store. This project will need to be finished tomorrow.
---
Bonus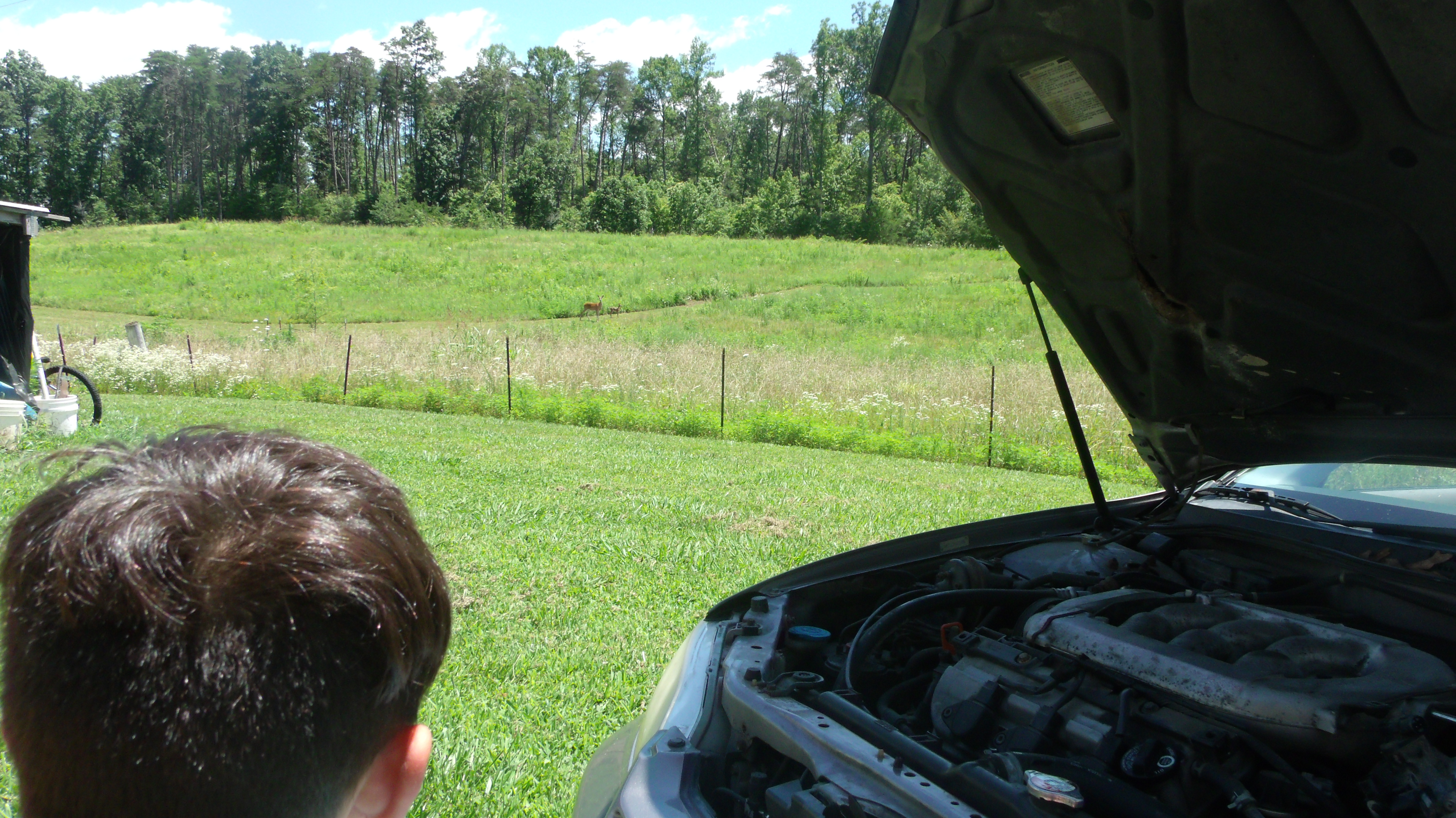 WolfDawg noticed Deer in the back field.
---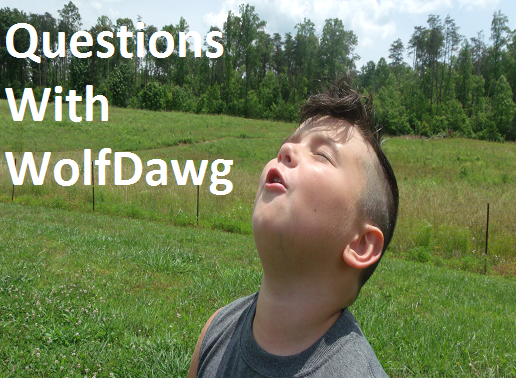 Submit Questions To Be Answered By WoldDawg Every Saturday
OFFICIAL HOME OF THE FIRST EVER LOONEY COIN
Article explaining inspiration
If you enjoyed this post, please upvote and follow if you desire! I mostly story post about my sobriety, family, effects of war, and the crazier parts of my life. However, if it interests me I may just Steem about it! Steem on Steemians!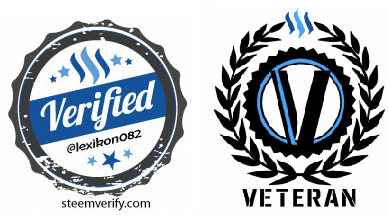 Awesome Veteran Logo Designed by @guiltyparties