Husbands…if you've been going through a very rocky spell with the wife lately, and suddenly you notice a new plant guest in the house or in the garden, …"the lovely Oleander", then perk up your ears … raise your antennas… engage the radar…be on the watch….and don't drink any strange brews!!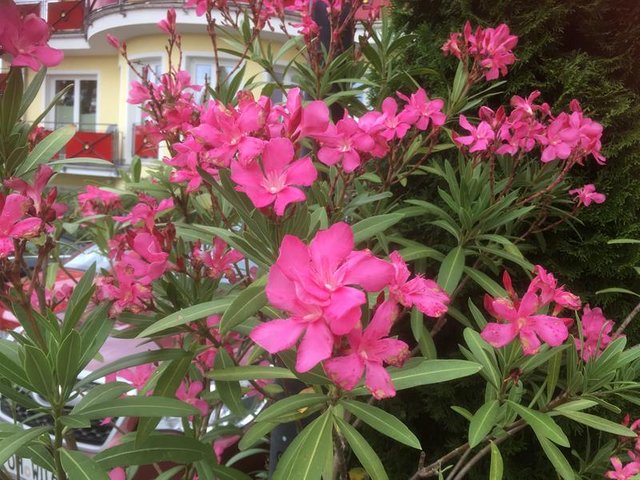 " What?!?....is this one nuts? "  you might say….not really…read on…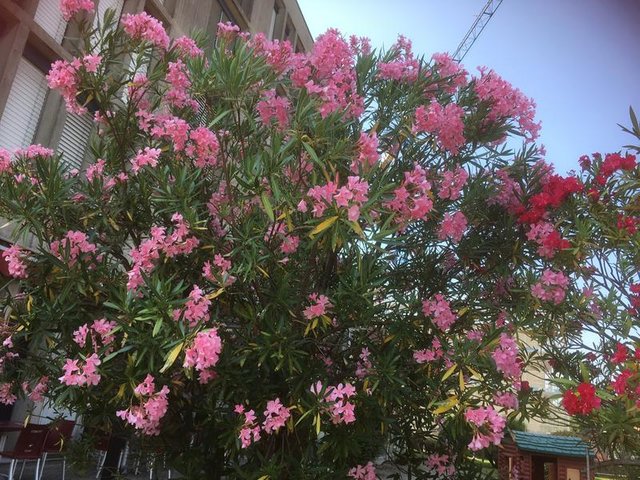 The wonderfully beautifully enchanting "Oleander" is in fact an extremely poisonous plant, whose leaves, can be used to brew a deadly concoction which in a matter of hours could bring a poor bloke into cardiac arrest….and make it look like the work of nature....in fact,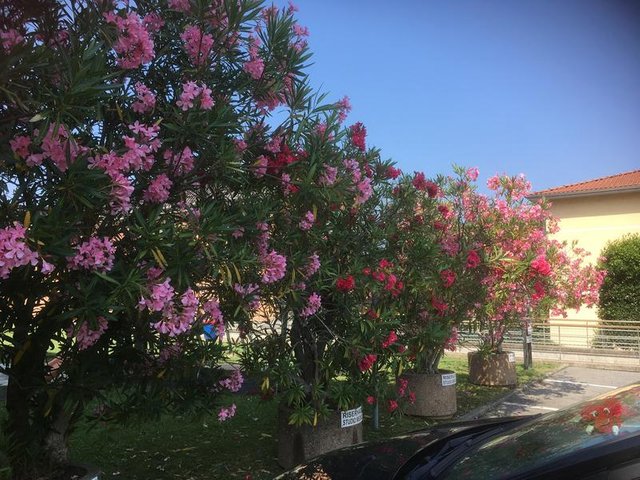 ...old wive's tale has it that in ancient days, wives who came to despise their husbands for various reasons, and who could not avail themselves of the courts or any law system whereby they could be released from their unjust or unfortunate marital situation, would often or at times resort to this M.O. that is, brewing their "beloved" a nice cup of tea, after a hard day's work, and waiting for it to have its effect, thus getting rid of their "not- so-better halves"...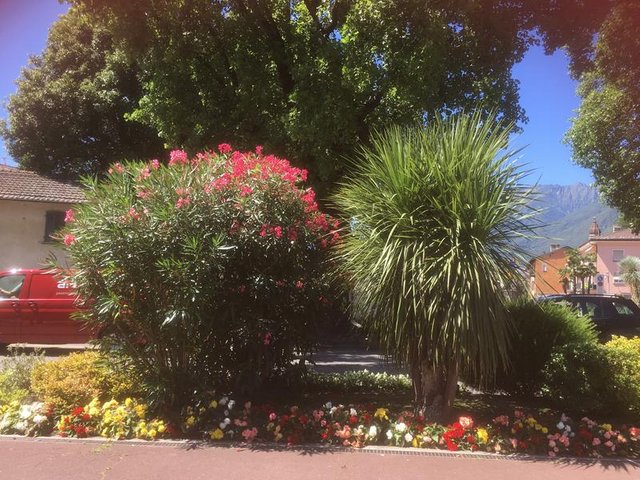 NOT suggesting anything of the kind, mind you!!...however I did find the following tid-bits interesting: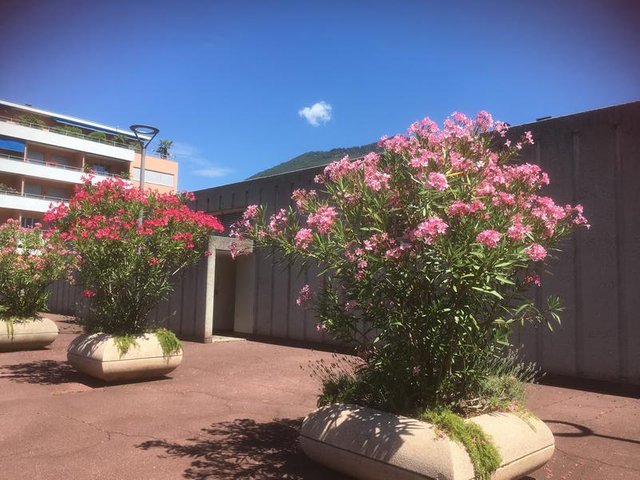 -The Oleander ( Nerium Oleander), is an evergreen plant that belongs to the apocynaceae family.
-It is very prolific in the Mediterranean countries, as it thrives on very high temperatures, whereas it suffers slightly when temperatures drop too far below freezing
-Its flowers come in a variety of colors:  pink, shocking pink, salmon, white, red.
-It is a highly toxic plant, not only for humans but also for animals. Not only for cats, dogs and cows, but even horses, after injesting some of the plant or leaves, have been known to suffer from sudden cardiac arrest....so, yes, it is strong enough to kill a horse!!
- All parts of the plant are poisonous: leaves, bark, flowers, etc. In fact it is highly recommended to avoid using its wood for camp fires, as even its fumes could result fatal. 
- The main reason for its toxicity are the " Cardioactive Glucosides " which affect the heart and in very minute doses could even be somewhat therapeutic, but in higher doses ( as with the Oleander plant ), can result fatal.
- If handling this plant in any way, one should make sure to use gloves and wash hands thoroughly afterwards.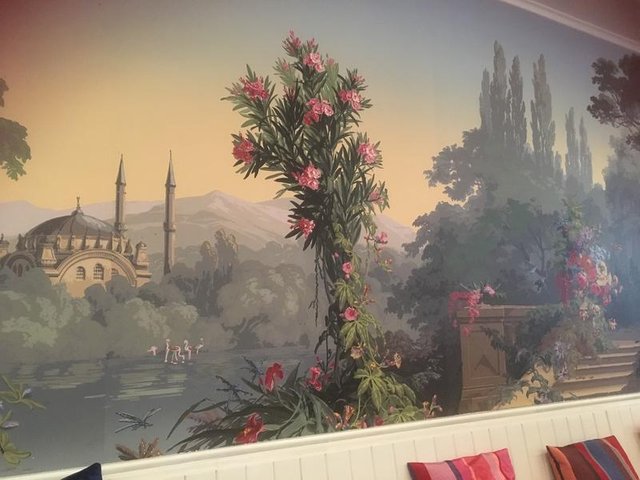 Despite all these negativisms however, the Oleander still is and remains a beautiful and enchantingly romantic looking plant whose beauty has enhanced many a landscape or painting...so as with other valuables...
" Look but Please Don't Touch!!  "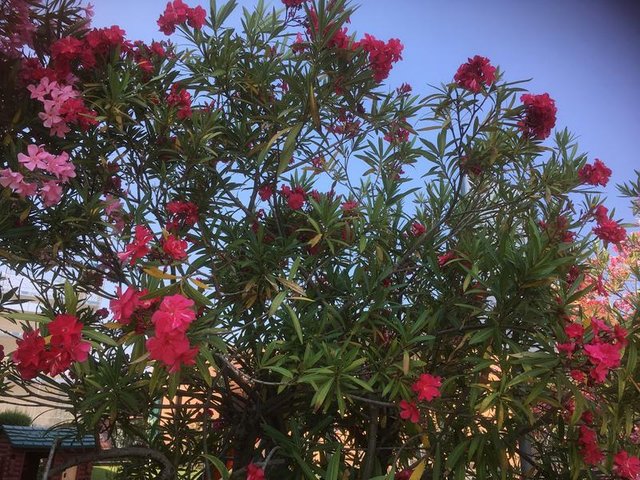 Hope you enjoyed these tid-bits...to make you happy and keep you safe!
...'till next time