I learned one thing in life - if you don't take risk - you stay in your little confort zone. It's great, but it doesn't get you anywhere.
And who achieved something BIG in their life staying in confort zone?? NOBODY!!
All the great leaders have gone throug the mud, pain and several (or should I say many) failures in life. And because of that strong wish, mindset and courage they eventually succeeded.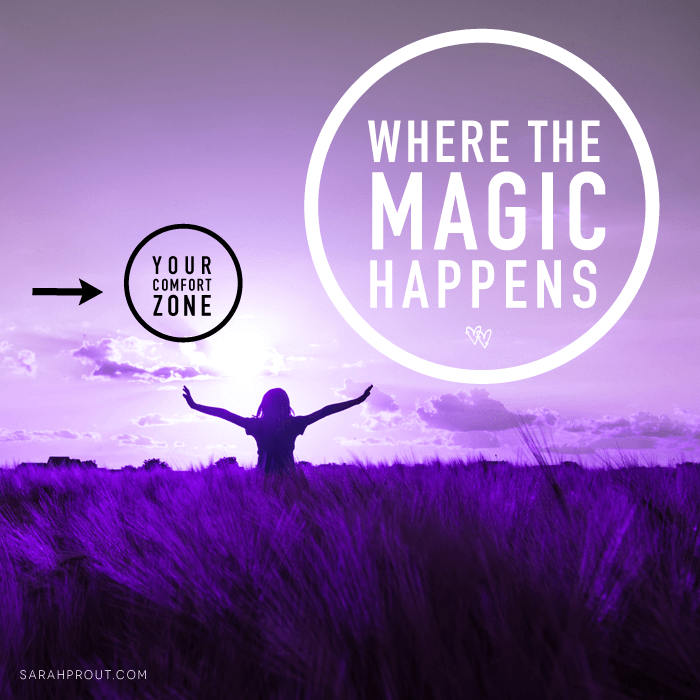 (Photo: https://autumnmelody.wordpress.com/tag/where-the-magic-happen/)
So here is my thought for today:
BE BOLD, BE STRONG, TAKE COURAGE AND GO ON WITH YOUR LIFE! MAKE SOME STORIES!
It will be difficult sometimes...but you know - because of that you will be stronger! All of those tears (and I'm here telling from my own experiences) made me stronger. So many times people around me told me that I can't do something, because I'm not smat enough..or beautiful enough...or skinny enough...all those wounds made me stronger. And I'm now where I am. I LOVE MY LIFE!! I just love it! I received so many blessings that I will be forever grateful.
So - go ahead. Don't stop if somebody tells you you can't (it's only because of their fear). It's all in your HEAD. Decide. And do someting NEW, out of your comfort zone TODAY.
Good luck and If you enjoyed this post, fell free to Upvote, Resteem and Follow me @lavitaebella.
Wishing you all the best and sending you love,
Sabina