---
While yesterday was beautiful and lovely it is not something I can repeat in the near future. I pushed myself too hard.
---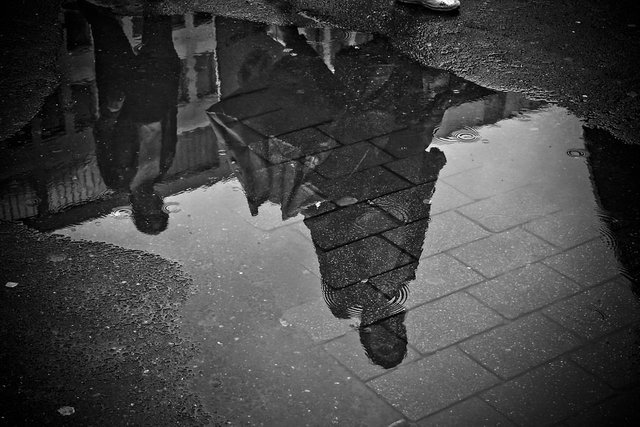 Which is sad because I planned to do it often once I got my hydration pack. Apparently, being that active can cause super flares and it wasn't even that active. We walked around at a casual pace for about 90 minutes at the gardens and then went out to eat, went to a book store briefly, and picked up a few groceries.
For that day, I spent 10 hours in agony peeing into a container by my bed every 2 minutes. Literally. Fire pee. Glass shards. Crying. Unable to sleep. It was hellish.
Today, I would be lying if I said I wasn't feeling sad and knocked down. My friend with IC told me to only walk a few blocks a day and see how I react before pushing it more but my neighborhood is a total ghetto and I can't afford to cab myself to places and can't handle bus trips in my condition. So basically, I need to remain mostly stranded in this room with these same 4 walls for the foreseeable future. The room I have been in for a year hundreds of miles from my friends. The room that drove me to such a level of insanity that I nearly succeeded in killing myself just a few months ago. Oh, or I can walk outside for a few blocks while creeps guys yell things at me and drug dealer looking people ride around on bikes, and people party and scream on their steps. Fun.
Don't worry I am not at risk of killing myself and am still sticking to my sobriety and IC diet. I still plan to fight this but today I have a heavy heart and today is filled with tears. So, take this all those people that tell me I am just not trying hard enough and that I am on the only person standing in my way of going outside. Here's what happens when I power through.
Please refrain from trying to give me medical advice on my very complex auto immune disease. I have a doctor. I have appointments set up for further diagnosis and treatment. It isn't a UTI. It doesn't have a simple cure and nobody but the people looking inside my bladder and pelvic floor with a camera who have the ability to act on their findings can help me. I know people are just trying to help but because IC sounds a lot like a UTI I just get exhausted having to explain my situation to people offering unsolicited advice. I just wanted to vent. The solution to my problem is already in the works. I just have to be really, really patient.
My scary doctor's appointment full of tests is in 3 weeks.


I am pretty terrified of this trip. I have to cab there and back alone. I have to arrive with a full bladder which feels impossible as I can't have a full bladder without being in agonizing pain and doubled over and if I hold it too long I would just pee myself so I don't know how to meet this requirement when I had to wait over an hour before being seen when arriving on time last visit.
Also, They will be putting something in my rectum which is covered in hemorrhoids and filling my bladder which is covered in tiny sores, scar tissue, and inflammation. I will have to pee in front of people. It's just...scary and I wish I was near all my friends so I could have some support.
That being said, I am so grateful to be having the appointment and while I don't look forward to the tests themselves I look forward to the answers and being able to start treatment.
This is all so hard. I still have to somehow try to pay my rent and eat with all this and no ability to work and no SSi or disability. I plan to fight for SSi once I get diagnosed but it'd take a year or more to get and involve a lot more appointments, tests, and stress. In the immediate, I am scared. I am suffocating in bills and debt. I am unable to feed myself. This is so hard and scary and I don't know how I am supposed to do it with all the physical and mental diseases I am battling.
I won't give up though. I won't and I won't drink to cope like I did in the past. I might cry a lot but I won't give up and I will walk as far as I can and I will keep meditating and I will fight.