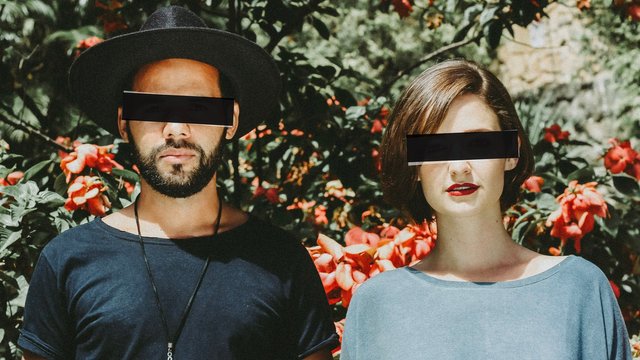 As one grows, learns different things through various means.
For good or worse, evidence piles up in front of you whether you want it or not.
Whether you take it seriously or not. Religion , politics, philosophy, science. You name it.
An amalgamation of your identity will inevitably be formed right in front of you.
The terrible truth is that living by the word you believe can be terrifying for some.
It means that what you believe, you have to follow through life, and not just in texting.
Most people don't do that. They believe different things but keep it for themselves.
It is important for them to keep friends and acquaintances appease rather than embrace their beliefs in real world action.
This is what we call conformism and it is what 99.9999% or more of what most people choose to do.
If you don't conform and rather be intellectually honest, you end up lying to yourself less.
You begin refusing to accept the lies from others, even well-meaning ones.
Your personal relationships with the few people you can stomach to be around will suffer and degrade under the stress of
your intellectually honesty that if effectively translated into action.
You begin seeing through people because you can smell the hesitation, cowardliness, fear from a mile away.
In living this truth you'll be sickened at the world, yet constantly drawn to keep seeking more.
Going back to pretentious living for the sake of keeping friends or family around or saving face will seem fake.
And this is how you will effectively alienate yourself from the world both in texting and real life.